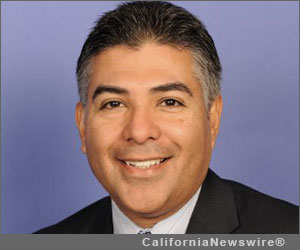 SAN FERNANDO, Calif. /California Newswire/ — In the wake of several horrible incidents of violence by young people perpetrated throughout the United States, U.S. Rep. Tony Cárdenas (D-San Fernando Valley) will hold a Congressional Forum Sat. April 27, to discuss community-based solutions for improving school safety in Los Angeles and nationwide. The Congressional Forum will allow elected officials, community organizations, residents, non-profits, law enforcement, and the philanthropy community to share their thoughts and suggestions on how to avoid proposals that exacerbate the School-to-Prison Pipeline.
Recently, Cárdenas joined fellow California representative Adam Schiff in a letter to the U.S. Senate, asking that they recognize the critical importance of juvenile mental health in preventing violence, including gun crime.
Speakers at Saturday's forum will include Judge Michael Nash, Presiding Judge of the Juvenile Court; Judge Donna Groman, Co-Chair of the LA School-Based Arrest Reform Partnership; Calif. Assembly Member Reginald Jones Sawyer; and LAUSD Board Member Nury Martinez.
WHAT: Congressional Forum on School Safety
WHO: Congressman Tony Cárdenas
Elected officials
Community organizations
Law enforcement organizations
other area stakeholders
WHEN: SATURDAY, April 27, 2013 @ 10 a.m.
WHERE: Van Nuys High School
School Auditorium
6535 Cedros Avenue
Van Nuys, CA 91411
---
Copyright © 2013 California Newswire. This content is copyrighted under U.S. and international law and may only be used for non-commercial purposes by news aggregators or under license of the Neotrope® News Network (www.neotrope.net). .