SACRAMENTO, Calif. /California Newswire/ — Governor Arnold Schwarzenegger today applauded the establishment of the California Office to Reform Education (CORE). CORE was established by the seven superintendents representing those California school districts that served on the working group for the Race to the Top (RTTT) Round Two application, along with California Secretary of Education Bonnie Reiss and the California Department of Education.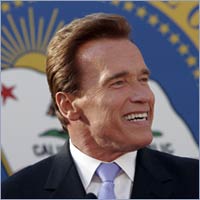 "The launch of CORE is a historic achievement that demonstrates to both local and national education leaders that California is serious about education reform," said Governor Arnold Schwarzenegger.
"The status quo is not acceptable when it comes to educating our children, and CORE will strengthen California's education reform efforts by creating a cooperative organization where state education leaders can collaboratively work on reform. I applaud the efforts of the great local school district leaders, representing over 1 million students, who have established CORE. I look forward to continue working with them to reform our education system."
CORE is a nonprofit organization created to continue pursuing the education reform agenda each of the seven school districts committed to during the last round of competition for RTTT. The seven participating superintendents included: Ramon Cortines, Los Angeles Unified School District; Christopher J. Steinhauser, Long Beach Unified School District; Michael E. Hanson, Fresno Unified School District; Dr. David Cash, Clovis Unified School District; Marcus P. Johnson, Sanger Unified School District; Jonathan Raymond, Sacramento City Unified School District; and Carlos A. Garcia, San Francisco Unified School District.