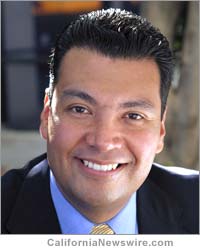 SACRAMENTO, Calif. /California Newswire/ — On Monday, the State Senate approved a bill that will provide stable funding for pediatric trauma care centers throughout the state. The bipartisan vote was 33 to 1. SB 191 by Senator Alex Padilla (D-Pacoima) will allow counties to continue to collect funds for local emergency medical services, including pediatric trauma care, at no cost to the general fund.
Without the Padilla bill, many counties will lose their only source of dedicated funding for pediatric trauma care at the end of this year. The bill now goes to the State Assembly for consideration.
"Pediatric trauma care is still not widely available in California. There are only 14 pediatric trauma care centers in our state of more than 37 million people. Too often, pediatric trauma patients must be transported by helicopter to trauma centers and this transport time can impact survival and recovery rates. SB 191 will provide essential funding for emergency care and pediatric trauma care throughout California," said Senator Alex Padilla.
Specifically, SB 191 would allow counties to continue to impose a $2 penalty on every $10 assessment on certain criminal and vehicle code violations. Fifteen percent of this assessment would be allocated directly for emergency pediatric trauma care. More than twenty counties participate in the program. In 2008, Senator Padilla authored SB 1236, which extended the sunset date for the program until January 1, 2014. SB 191 would lift that sunset altogether and establish a dedicated long-term revenue stream to fund trauma care.
Senator Alex Padilla, 40, graduated from MIT with a degree in Mechanical Engineering. He currently serves on the Board of MIT and is President of the National Association of Latino Elected and Appointed Officials. He is Chair of the Senate Energy, Utilities and Communications Committee and represents the more than 1,100,000 residents of the 20th State Senate District in Los Angeles.
---
Copyright © 2013 California Newswire. This content is copyrighted under U.S. and international law and may only be used for non-commercial purposes by news aggregators or under license of the Neotrope® News Network (www.neotrope.net). .