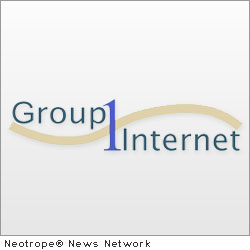 SAN JOSE, Calif. /eNewsChannels/ — Group1 (www.Group1iam.com) today launched its new online SoS "Stay or Switch" service, designed to help the growing number of Internet filtering customers unhappy with their current product's performance, support or price.
Group1 is a specialized independent reseller with 14 years experience in the Internet content filtering industry segment. A rapidly growing number of companies have reported to Group1 that they are no longer happy with their existing Internet filtering technology.
The complaints that Group1 fields with increasing frequency are primarily related to:
– Slower Network Performance
– Internet Access Latency
– Reduced Effective Bandwidth
– Continually Rising Renewal Costs
– Declining Quality of Technical Support
– Hardware Failures
– Security Breaches
– Easy Filter Avoidance
– Software Bugs
– Reporting Logjams
– Increasing User Complaints.
Group1 is in a unique position to help – and has done so by launching a simple, free service to (a) help Internet filtering customers easily validate their concerns and (b) quickly identify their alternatives.
Group1's free, no-obligation SoS "Stay or Switch" service is available online, starting today at: http://www.Group1iam.com/SoS.htm .
Group1 expects Internet filtering customers to use this new service for one of three reasons:
1. They are experiencing what they believe are product-related problems, and need to validate this by discussing their concerns with an independent source, and by comparing their experience to the experiences of other similar sites.
2. They fully know that they are dissatisfied with their current product, and want to evaluate the best alternatives efficiently, without wasting valuable time on dead-end alternatives.
3. They are approaching their renewal anniversary deadline, and realize it is smart to at least evaluate the current market, before recommitting to their existing product.
About Group1:
Group 1 Internet Access Management (Group1iam) is an operating division of Group1Internet Corporation. Group1iam specializes in Internet access management products for businesses, educational institutions, government agencies and individuals. As an independent reseller, Group1 is free to recommend the best, most cost-effective product to meet your specific needs. No one product is the best solution for every situation. That's why Group1 carries all of the major Internet content filtering product lines, including: Barracuda Web Filter, Blue Coat WebFilter, Cisco IronPort, ContentProtect Professional, Cymphonix Net Composer, EdgeWave iPrism, M86 Secure Web Gateway, McAfee Web Gateway, Symantec Web Gateway, Websense Web Security and others.
Established in 1997, the company serves clients throughout the United States and Canada. Group1 professionals will be happy to discuss your specific network environment and filtering needs, and then recommend the type of product optimal for your situation. Please feel free to give Group1 a call at (800) 738-3570 or for more information, please visit www.Group1iam.com .
Copyright © 2012 Neotrope® News Network – all rights reserved.