Advertising Industry News, PR and eMarketing News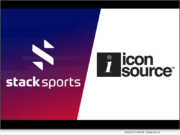 eNewsChannels NEWS: -- Stack Sports, the leading provider of sports technology, and Icon Source, a leading platform connecting athletes and brands for NIL endorsements, are excited to announce their partnership. The collaboration between the two companies will bring together their cutting-edge technology and branding solutions, allowing for a streamlined and effective approach to sports management and monetization.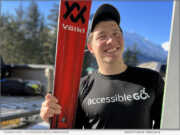 eNewsChannels NEWS: -- With three in four Americans hoping to travel this summer, the time to start planning is now. But those with disabilities often face challenges at every step of the travel-planning process and journey, resulting in fear, anxiety and frustration. Today, accessibleGO, the first hotel booking site for people with disabilities, is sharing solutions to common problems that people with disabilities face when they travel.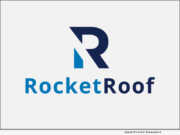 eNewsChannels NEWS: -- Today, RocketRoof announced much to the dismay of traditional marketing companies that lead selling is over. RocketRoof's one-of-a-kind comprehensive marketing solution enables owners of roofing and other home service businesses to receive qualified appointments with exclusive homeowners in the company's local area of business.
eNewsChannels NEWS: -- Stefan Parsons' 99 car, which is sponsored by Sokal, a full-service advertising agency based out of Raleigh, North Carolina, will feature a 'Ukraine Strong' paint scheme at this weekend's Xfinity race in Las Vegas, Nevada.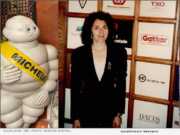 eNewsChannels NEWS: -- Ellen Havre Weis, founder of San Francisco's Museum of Modern Mythology, died Tuesday, July 27. The cause was brain cancer, her husband, Gordon Whiting, announced today. Weis was sixty-four. Weis and her husband formed WeisPR in 1994 in Berkeley, California.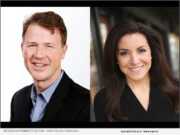 eNewsChannels NEWS: -- Market Defense, a leading brand growth and protection agency supporting Beauty and passion brands on the Amazon platform, just announced changes to its executive team and client delivery teams to support a surge in growth. Market Defense operates 3P businesses on behalf of its clients, providing deep expertise in Amazon account management, brand protection, value added logistics and performance marketing.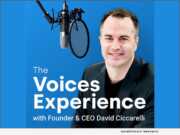 eNewsChannels NEWS: -- Voices.com, the world's leading marketplace for voice over services, is excited to announce the launch of a new podcast, "The Voices Experience." Hosted by Voices.com founder and CEO David Ciccarelli, "The Voices Experience" is a glimpse behind the curtains at the tech company and an exploration of the voice acting community
eNewsChannels NEWS: -- Nationally recognized sales and marketing leader Kendra Lee, president and CEO of KLA Group Inc., Centennial, has been selected to be a featured speaker at OutBound, the "biggest, baddest" conference in the sales profession. The conference, focused exclusively on sales prospecting, pipeline and productivity, will be in Atlanta May 5-8.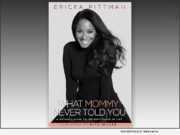 eNewsChannels NEWS: -- The Oracle Group International announces the publication of "WHAT MOMMY NEVER TOLD YOU: A Woman's Guide to the Next Phase of Life" (Scribe Publishing; Paperback; March 2020; $25; ISBN: 978-1734194708) by award-winning, brand architect and entrepreneur Ericka Pittman.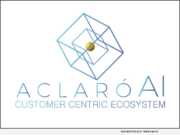 eNewsChannels NEWS: -- Aclaró AI, the game-changing Fintech built on sophisticated artificial intelligence technology, recently announced SAM (Sales AI multiplier) Sales and SAM Service products for its dealers and retail partners. These new tools let Aclaró A.I. dealer clients better retain customers, increase service revenue, and maximize sales.