Advertising Industry News, PR and eMarketing News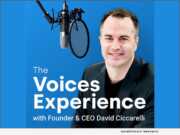 eNewsChannels NEWS: -- Voices.com, the world's leading marketplace for voice over services, is excited to announce the launch of a new podcast, "The Voices Experience." Hosted by Voices.com founder and CEO David Ciccarelli, "The Voices Experience" is a glimpse behind the curtains at the tech company and an exploration of the voice acting community
eNewsChannels NEWS: -- Nationally recognized sales and marketing leader Kendra Lee, president and CEO of KLA Group Inc., Centennial, has been selected to be a featured speaker at OutBound, the "biggest, baddest" conference in the sales profession. The conference, focused exclusively on sales prospecting, pipeline and productivity, will be in Atlanta May 5-8.
eNewsChannels NEWS: -- The Oracle Group International announces the publication of "WHAT MOMMY NEVER TOLD YOU: A Woman's Guide to the Next Phase of Life" (Scribe Publishing; Paperback; March 2020; $25; ISBN: 978-1734194708) by award-winning, brand architect and entrepreneur Ericka Pittman.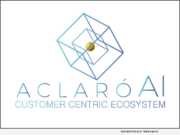 eNewsChannels NEWS: -- Aclaró AI, the game-changing Fintech built on sophisticated artificial intelligence technology, recently announced SAM (Sales AI multiplier) Sales and SAM Service products for its dealers and retail partners. These new tools let Aclaró A.I. dealer clients better retain customers, increase service revenue, and maximize sales.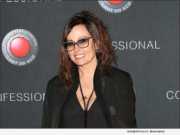 eNewsChannels NEWS: -- Kimball Entertainment is a full-service Entertainment Co. based in Beverly Hills, California. Founder Keri Ann Kimball has found a unique way to bring her relationships and assets to this multidimensional company by integrating a strategic coaching team in house at Kimball Entertainment.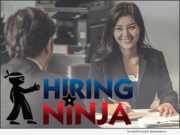 eNewsChannels NEWS: -- Bash Foo, a digital marketing agency, revealed today the release of a new talent acquisition concept, hiring software and HR services agency to support small and mid-sized businesses in the Midwest. The combination of managed talent acquisition, cutting edge hiring software, and their overall approach to hiring will be known as Hiring Ninja.
eNewsChannels NEWS: -- Leading Augmented Reality company INDE is proud to announce a partnership with Brookfield Properties to launch the world's first augmented reality display network. Brookfield is a premier retail property operating company with whom INDE will launch an Augmented Reality advertising network of 7 high-traffic screens in flagship malls across 6 US states with more to follow.
eNewsChannels NEWS: -- Government communications expert Elliot Cohen says he is changing the way cities tackle resident outreach. The former head of communications for both public agencies and cities says government needs to shift its mentality away from passive public relations and towards a new model mirroring pro-active private sector communication.
eNewsChannels NEWS: -- Neotrope, a California-based marketing, branding, entertainment, publishing and technology firm founded in 1983, today announced the eight U.S. 501(c)(3) charities selected for its annual J.L. Simmons Nonprofit PR Grants program for 2018/19. With this year's Grant, each charity will receive up to $2400 in services including PR, marketing and social media promotion.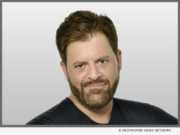 eNewsChannels NEWS: -- Multi-Industry Branding Strategist and Keynote Speaker Loren Weisman announces that he will be appearing in early 2018 on The Roberts and Lowe CEO Entrepreneur Cruise, Bob Harrison's Hawaii Increase Event, Natasha Senkovich's Intuition to Raise your income Global Summit and The Business Excellence Summit hosted by Kay Sanders. Weisman will also be appearing at a series of private engagements ranging from Atlanta to Miami in the first quarter of 2018.