African American Interest
Home
African American Interest
African American Interests News, including Black PR News, Urban, and People of Color
eNewsChannels NEWS: -- PHILADELPHIA, Pa., July 2, 2020 (SEND2PRESS NEWSWIRE) -- With Black Lives Matter and other protests against racial discrimination, discussions have broadened to include underrepresentation of blacks in management positions in the workplace. The latest job index data shows black underrepresentation in management occupations has worsened over the past three years, Dr. Nathan Hardy finds.
eNewsChannels NEWS: -- June's first-ever State of Black Mothers In America became the largest conference dedicated to this audience in the world, says event co-host Christine Michel Carter. With nearly 2,000 attendees, it surpassed the attendance of the previous title holder by more than three-fold.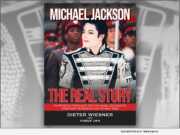 eNewsChannels NEWS: -- Dieter Wiesner, Michael Jackson's former manager and friend, had many voice recordings from the pop icon, and sought a way to share them with others. "Michael Jackson: The Real Story" (ISBN: 978-1732181397), co-authored by Wiesner and Jah and published by Kingdomedia, is the result of that desire.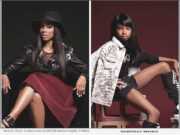 eNewsChannels NEWS: -- Entrepreneur Raquel Riley Thomas and her 14-year-old daughter Maria Raquel Thomas have both started cosmetic lines to bring solutions to problems women and girls have. Raquel, an Army Veteran and former Pageant Queen, is the founder of Raquel Riley Thomas Beauty.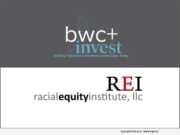 eNewsChannels NEWS: -- Today, North Carolina-based, black-owned private equity firm, Building Wealth & Communities (BWC) Capital, announced the launch of the BWC+invest Zero-Percent Interest Loan Program. Developed for small, emerging businesses of color across the country.
eNewsChannels NEWS: -- Bunk 57 Ministries has received a $40,126 grant from the Mecklenburg County Juvenile Crime Prevention Council to fund its Youth Discipleship Program for minority youth, young men ages 12-17.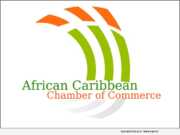 eNewsChannels NEWS: -- As a civic organization committed to racial and economic justice, the sustained outpouring of grief, anger and civil unrest sweeping our country and the globe serve as a stark reminder of not only America's promises and ideals, but also its legacy injustices and shortcomings. Championing equality, diversity and inclusion, the African Caribbean Chamber of Commerce (ACCC) joins the global chorus of those sickened and appalled by the inhumanity we have witnessed.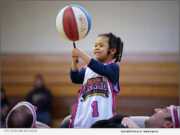 eNewsChannels NEWS: -- The Harlem Wizards' players, staff and support personnel want to express their deep sympathy to the families of Ahmaud Arbery, Breonna Taylor and George Floyd. As an organization, it's saddened to see the images of such heinous murders. This is very personal for the group as 90 percent of the players are people of color.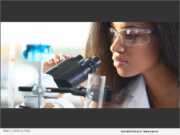 eNewsChannels NEWS: -- For over 15 years, Bridget Chisholm and her team at North Carolina-based black-owned economic development firm, Building Wealth & Communities (BWC) Consulting, LLC has had first-hand experience with providing high-level financial solutions to Historically Black Colleges and Universities (HBCUs).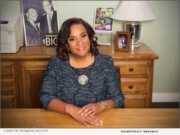 eNewsChannels NEWS: -- The Brotherhood Crusade, a Los Angeles based, 52 year old civil rights institution, announced a statement today by President and CEO, Charisse Bremond Weaver, who weighed in on the recent protests in Los Angeles and across the country regarding police brutality and people of color.