African American Interest
Home
African American Interest
African American Interests News, including Black PR News, Urban, and People of Color
eNewsChannels NEWS: -- Black Youth Vote Georgia (BYV GA) will host the intergenerational Stand With Georgia Virtual March to launch "Don't Bother My Ballot," a youth-led campaign to fight oppressive voter suppression laws recently introduced by Georgia legislators and to promote the passage of the John Lewis Voting Rights Advancement Act.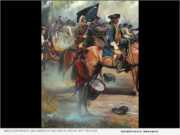 eNewsChannels NEWS: -- According to the Georgia American Revolution Preservation Alliance, if one battlefield archaeologist had his way, the first monument placed on the newly preserved Battle of Beaufort, SC site would not be to the two signers of the Declaration of Independence who also fought there.
eNewsChannels NEWS: -- The new year is off to an industrious start with Jay King, CEO and President of the California Black Chamber of Commerce (CBCC), announcing a statewide partnership with the National Association of Minority Contractors, Northern California (NAMCNC), under the direction of its Northern California Chapter President, Pete Varma.
eNewsChannels NEWS: -- The Gund Gallery at Kenyon College is pleased to announce the release of the first episode in the new docuseries "Can't Look Away: Photographs of the Civil Rights Struggle."
eNewsChannels NEWS: -- Campaign Justice announced today that Black History Month is not only a time of recognizing the accomplishments of African-Americans, but is also a time to brighten the spotlight on systemic racism within law enforcement. "Say Their Names: 101 Unarmed Black Women, Men and Children Killed By Law Enforcement" (ISBN: 979-8570456860) is a newly released reference book which documents the stories of a few who have lost their lives during a brush with police.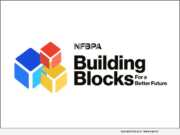 eNewsChannels NEWS: -- The National Forum for Black Public Administrators (NFBPA), an organization dedicated to the advancement of black public leadership in local and state governments, will feature an impressive roster of keynotes, presenters and panels for their virtual Winter Summit Building Blocks for a Better Future, February 24-26, 2021.
eNewsChannels NEWS: -- "I Forgot to Love Her" (ISBN: 978-0578805771; paperback) is a new urban romance novel by author Kenesha Collins, about the trials and triumphs of falling in and out of love.
eNewsChannels NEWS: -- Members of the Children's Chorus of Maryland and a Baltimore rap artist have teamed up with the racial justice podcast Trouble4Good to urge the Maryland General Assembly to change the pro-Confederate Maryland state song.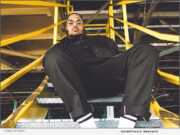 eNewsChannels NEWS: -- Citizen Music Group wants you to know and follow Christopher "YUNG Citizen" Williams, Charlotte (N.C.) native, and you will discover someone deeply passionate and committed to raising awareness to the injustices and
eNewsChannels NEWS: -- Look out! The International Black Business Museum is here. The IBBM is the first and only museum in the world of its type, a repository that will enshrine the monumental accomplishments of Black entrepreneurs and inventors in the United States and other countries of the world.