African American Interest
Home
African American Interest
African American Interests News, including Black PR News, Urban, and People of Color
eNewsChannels NEWS: -- Ms. Vianna C. Little, Visionary at Fresh Start Now Enterprise with Ms. Freddie C. Batchelor, A Systemic Change Catalyst at Enterprise of Destiny, two mission-driven women of color professional social enterprise business owners and developers, have come together to launch Project300(™)!
eNewsChannels NEWS: -- In an effort to bring attention to the onslaught of voter suppression laws and ignite public support for bills to restore protections of the 1965 Voting Rights Act, the Georgia Coalition for the Peoples' Agenda (Peoples' Agenda) will join local and national partners to host Votercades, teach-ins and other events throughout the state on John Lewis Voting Rights Day of Action, 2 PM Saturday May 8, 2021.
eNewsChannels NEWS: -- Despite the ongoing efforts of many leaders to suppress the voices of Georgia residents, Black and Brown voters turned out in record numbers, electing the most diverse leadership in the state's history. The Georgia Coalition for the Peoples' Agenda's women's network, Georgia Black Women's Roundtable (BWR) recognized the historic leadership of local Black women.
eNewsChannels NEWS: -- After an introduction by U.S. Special Envoy for Climate John Kerry, environmental justice leader, Mustafa Santiago Ali, will discuss the Biden-Harris Administration's approach to climate justice with White House Advisor Gina McCarthy during a panel discussion at the day-long virtual BIPOC Climate Justice event, HBCU Green Fund announced.
eNewsChannels NEWS: -- The Association for Black Economic Power (ABEP) is reaffirming its commitment to bringing a black owned and operated Credit Union to North Minneapolis.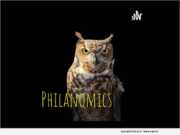 eNewsChannels NEWS: -- Local veteran, Phillip Polite ("Phil"), bares his soul and sparks intrigue and thought from his listeners with his new Podcast, "PhilaNomics." Phil is an Air Force and Army PTSD combat veteran who has endured plenty of struggles already in his young life.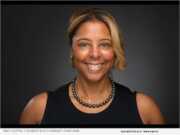 eNewsChannels NEWS: -- BWC Capital CEO and national chair of The Links Economic Empowerment Platform (LEEP) Bridget Chisholm was selected by Opportunity Hub (OHUB), the largest minority-owned multi-campus entrepreneurship center and tech hub in the U.S., to moderate and co-host two panels at the SXSW annual conference.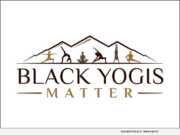 eNewsChannels NEWS: -- Yogi Law is proud to announce the launch of Black Yogis Matter, an online platform created to amplify the voices of black, indigenous and people of color (BIPOC) yoga and wellness professionals and help them succeed.
eNewsChannels NEWS: -- Procopius Canning, historian and creator of the scholarly award-winning web sites Timeline: Ancient Rome, and Gladiator: The Real Story, announces the publication of "ANCIENT BLACK CIVILIZATIONS MATTER: Sort of like Wakanda, only real!" (ISBN: 979-8696570037), a deeply researched popular survey history of Blacks and Black culture in the ancient classical world.
eNewsChannels NEWS: -- Mocha Media, A Black Woman Owned Multi Media Publishing Company, announces the season two launch of the "Literary Lounge by Mocha@MLK" in partnership with the MLK Library in Washington D.C.