African American Interest
Home
African American Interest
African American Interests News, including Black PR News, Urban, and People of Color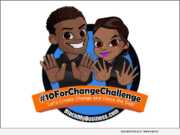 eNewsChannels NEWS: -- Damon Tindall, an Australian CEO and founder of Black My Business, just announced a major Crowdfunding initiative to help fund 1,000 full tuition African-American scholarships by December 25, 2020. In the wake of the Democrats' victory, Tindall has seized the opportunity to initiate meaningful action in support.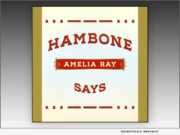 eNewsChannels NEWS: -- On Friday, October 30, 2020 at 12 p.m. PDT, Amelia Ray, Jake Wood and Bay Area cinematographer Peggy Peralta will host a Zoom discussion on the making of "Hambone Says," the video that uses contemporary past aesthetic to explore racism, rage and role reversal in the United States.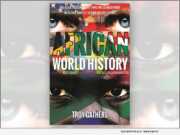 eNewsChannels NEWS: -- In his newly released book "African World History" (ISBN: 979-8669353353) author Troy Gathers seeks to bring a calm to America's storm. According to Troy Gathers of BE YOU PUBLISHING, the year 2020 will forever leave a permanent blemish in our lives. Not only are we still in the middle of a global pandemic, but we are approaching one of the most controversial Presidential Elections in modern times.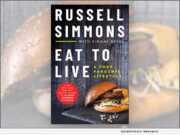 eNewsChannels NEWS: -- Mocha Media Inc. launches its Publishing Division with the announcement of the upcoming book "Eat to Live: A Post Pandemic Lifestyle" (Mocha Media Inc., Hardcover: On Sale: December 22, 2020; $29.99; ISBN: 978-0999158456) by four Time New York Times Best Selling Author, Russell Simmons.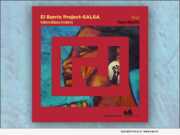 eNewsChannels NEWS: -- During this time of confinement, while much of the artistic community has been greatly impacted, the cultural institution Folklore Urbano NYC has made great strides in crystallizing its mission to create universal and inclusive music and bring joy through the power of the arts.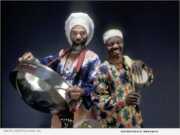 eNewsChannels NEWS: -- MansMark Records announces the much-anticipated ỌPẸ Album, a debut by Nigerian Grammy-winning recording artist and percussionist, Sikiru Adepoju is out! The official release of ỌPẸ (Yoruba-Nigeria word for Gratitude) follows the unveiling of three appetizing singles from the collection.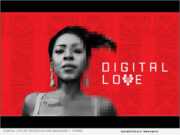 eNewsChannels NEWS: -- R&B Fusion Artist V. Tiarrá just released her newest hit video for her single, "Digital Love", just as her prior single, "Batter Up," a lyrical critique to the many issues U.S. Citizens face as politicians "politick" and use their constituents for their own political power, was featured at the 2020 Democratic Party of Miami-Dade's Blue Gala.
eNewsChannels NEWS: -- 31 Days and Beyond is a national initiative designed to bring awareness, support, and resources during a tumultuous time in America that has caused 41 percent of Black-owned businesses to close their doors due to COVID-19 compared to just 17 percent of white-owned businesses.
eNewsChannels NEWS: -- Ministers II Society is a Community Activist organization and Music group, that was formed by inmates in a maximum security prison. Their Name creates a certain culture lure, as does their unified goal of transforming themselves from "Murderers to Ministers."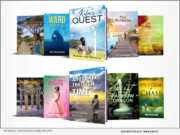 eNewsChannels NEWS: -- Former high school teacher, university adjunct and current curriculum developer manager for higher institutions, Joan Cheboswony is the founder of Worlds Unknown Publishers, a new self-publishing firm created to provide a platform for sharing stories about Africa, her people, cultures, and expansive natural beauty.