African American Interest
Home
African American Interest
African American Interests News, including Black PR News, Urban, and People of Color
eNewsChannels NEWS: -- "Watch Me Work" - the EP released February 1, 2020 - is the first project the industry gets to see from the new young artist Sha Bandzz. The long-awaited debut EP from Sha Bandzz "Watch me Work" is available now on your favorite source to purchase music online.
eNewsChannels NEWS: -- The President of the National Association of Buffalo Soldiers and Troopers Motorcycle Club (NABSTMC), Nathan 'Motown' Mack has proclaimed March 14, 2020 their National Day of Service, whereby, all 118 Chapters, including their Chapter in South Korea, shall provide community service in their local communities.
eNewsChannels NEWS: -- The Oracle Group International announces the publication of "WHAT MOMMY NEVER TOLD YOU: A Woman's Guide to the Next Phase of Life" (Scribe Publishing; Paperback; March 2020; $25; ISBN: 978-1734194708) by award-winning, brand architect and entrepreneur Ericka Pittman.
eNewsChannels NEWS: -- TCF Bank announced today that it will renew its partnership with the Michigan Chronicle to provide scholarships to Detroit high school seniors through the Michigan Chronicle/TCF Bank S.W.A.G. (Students Wired for Achievement and Greatness) Scholarship Awards. For 2020, the bank will award scholarships between $5,000 and $20,000 per student to 15 awardees.
eNewsChannels NEWS: -- Prairie State College (PSC) coordinator of Male Success Initiative (MSI) William Berkley recently was recognized with the 2019 Dr. Twitty J. Styles Leadership Award from JV Educational Consultants.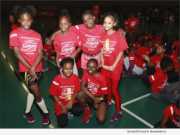 eNewsChannels NEWS: -- Dec. 14-16, 2019 -- This weekend's opening preliminary meet of the Colgate Women's Games was the first event since the passing of its founder, Fred Thompson. Thompson's contribution to the sport extended well beyond mentoring and coaching dozens of Olympians and world-class athletes.
eNewsChannels NEWS: -- The Fourth Annual DangerMan Hero Award Show and Concert will be super special this year! Among the numerous honorees for the night being acknowledged for their community activism are two celebrated thespians who have portrayed history making superheroes on television.
eNewsChannels NEWS: -- Dr. Vickie Cox Edmondson, an academic and management strategist, today announced that she has entered into a partnership with actress, Adrienne Unae to introduce Rayah, The Royal Poodle, LLC. to enhance the career opportunities and influence of girls and women of color.
eNewsChannels NEWS: -- America's largest multicultural digital ad network, Mirror Digital, advances the conversation on beauty equity with the debut of its groundbreaking beauty product showcase - the Reflect Beauty Awards.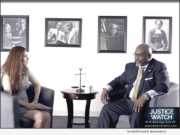 eNewsChannels NEWS: -- Justice Watch Radio, a nationally syndicated radio broadcast airing on WCGO in Chicago, KSHP in Las Vegas, NBC affiliate KCAA in California, and via satellite on the GAB Radio Network; announces the release of an exclusive interview with its founder Attorney Zulu Ali, discussing the cost and consequences of being a black lawyer fighting for justice, and why black men are targeted by the justice system.