African American Interest
Home
African American Interest
African American Interests News, including Black PR News, Urban, and People of Color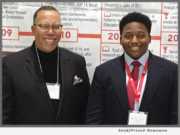 eNewsChannels NEWS: -- The Foundation for Ensuring Access and Equity announced today that one of its College Planning Cohort students, Damian Lee, who attends Lake City High School in Lake City, South Carolina, has received news that he has been selected as a Northeastern University Torch Scholar. The Torch Scholarship covers tuition, room, board, books, and fees to Northeastern University, valued at $260,000 over 4 years.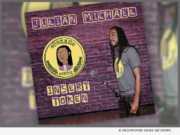 eNewsChannels NEWS: -- Uproar Entertainment announces the release of "Insert Token", the debut stand-up comedy CD by Julian Michael. Recorded live at The Comedy Underground in Seattle, Wash., "Insert Token" presents the unique comic perspective of a man who considers himself a "double minority."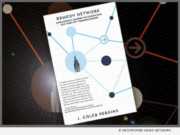 eNewsChannels NEWS: -- Remedy Network Inc. announces publication of "Remedy Network: A Millennial's Journey on Connecting New York City Through Stories" (ISBN: 978-1984030917) by J. Caleb Perkins, an influential leader, community organizer, and public speaker. Remedy Network hosts educational talks for millennials and promotes mental health advocacy in NYC.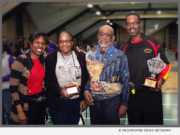 eNewsChannels NEWS: -- From an initial field of thousands of girls and young women from all over the East Coast, some 230 top point-scorers in divisions from elementary school through college and beyond, have earned their way to the finals of the 44th annual Colgate Women's Games. Persevering through four preliminary meets and a semi finals at Pratt, these young Olympic hopefuls have emerged as some of the country's finest athletic talent.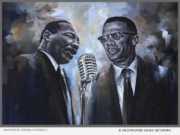 eNewsChannels NEWS: -- The Historic Ali Cultural Arts in Pompano Beach, Fla. is proud to celebrate Black History Month with an art exhibition by Nigerian artist, Adewale Adenle. Beans, Rice and Gumbo: Facts, Fictions and Frictions of Black History narrates the history of blacks from the pre-slavery era through the present day. The exhibition runs from February 1, 2018 through March 29, 2018.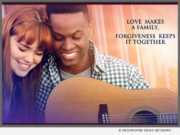 eNewsChannels NEWS: -- Urbanstylz Entertainment today announced that 'Resolution Song' will be released nationwide. The film's underlying faith, family, and racial components will resonate with all communities. Directed by award-winning Film Director, Antonio James ('Trey,' 2013), "Resolution Song" was acquired by Sony Pictures affiliate, Smith Global Media, in 2016 and will be released via Sony Pictures Home Entertainment division February 6, 2018.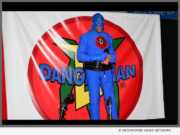 eNewsChannels NEWS: -- America's Real Life Urban Super Hero, DangerMan, will once again honor the heroics of local community activists at the 2nd Annual 2017 DangerMan Hero Awards Show, to be held the evening of Saturday, December 9 at the California African American Museum (CAAM). The highly anticipated event will begin at 6 p.m. with a red carpet and VIP reception, produced by actor, mentor and philanthropist Roger I. Tinsley.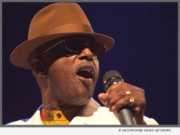 eNewsChannels NEWS: -- A good old school love song can take you on a journey and incite the resurgence of memories long gone. The 1973 hit "Can This Be Real" is a prime example. The melody was a Top 40 break through on the R&B charts and The Natural Four were the singular force behind the hit. Ollan Christopher Bell, better known as Chris James, knows first-hand about song-induced travels. The Natural Four was his group and in his newly released memoirs "Music Saved My Life, From Darkness Into The Light, My Life As A 70's R&B/Soul Singer" (ISBN: 978-0998795003) he takes us on an intimate trek through his life and times.
eNewsChannels NEWS: -- Halloween night just got safer! America's Real Life Urban Super Hero, DangerMan, will roam the streets trick-or-treating with the likes of Superman, Batman and Spider-Man as the new DangerMan Super Suit is now available for kids! Actor and mentor Roger I. Tinsley, the founder of the DangerMan Urban Superhero brand and CEO/President of the DangerMan Education Foundation, Inc., a non-profit 501(c)(3) organization, has released the new costume just in time for the holidays.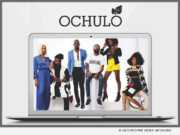 eNewsChannels NEWS: -- Ochulo, an international Fashion and Lifestyle brand based in Nigeria, will make their U.S. debut during Howard University's homecoming at the legendary Social Architects' Black Hollywood extravaganza. This engaging fashion experience entitled, "The People's Paradise," presents Ochulo's revolutionary men's and women's fashions. The magic will unfold on October 20, 2017 from 9 p.m. to 2 a.m. at the Renaissance Hotel in NW Washington, D.C.