African American Interest
Home
African American Interest
African American Interests News, including Black PR News, Urban, and People of Color
eNewsChannels NEWS: -- Ask world-renowned choir director Reverend Stefanie Minatee what the core revelation of her New Jersey community choir Jubilation's 20th Anniversary Celebration is, and she will tell you in a single word: GOD. Through the guarantee of life's trials and tribulations, it's nothing but GOD that gets you to the finish line of Jubilation.
eNewsChannels NEWS: -- For historical film documentarian and author Sufia Giza, genetic testing took her down a rabbit hole of research that has spanned 30 years, uncovering intriguing evidence that not only affects her personally, but also deeply impacts the narrative of this nation as a whole. Her new book is HeTePu Publications' "Moundbuilders of Ancient America: A Legacy Reclaimed," self-published in conjunction with the notable Black Classic Press.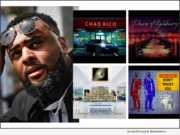 eNewsChannels NEWS: -- It may be summer break but for college math professor and hip hop artist Chad Rico school is back in session! Chad plans to drop lesson plans all season long with his "12 Weeks of Summer" EP project on Gold & Gems Records by releasing a new single every week.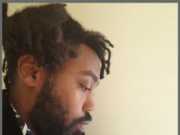 eNewsChannels NEWS: -- Deon D. Jenkins, also known as grass roots hip hop organizer Alpha Leo, announced today that he has filed with the Federal Elections Commission (FEC) as a Democratic Presidential Candidate in California, for the 2020 election.
eNewsChannels NEWS: -- Delivering the inaugural Black History Month welcome remarks, Bay Ecotarium and Smithsonian Affiliated Aquarium of the Bay President and CEO, George Jacob shared his vision for the $260 million Climate Literacy and Ocean Conservation Living Museum in the making in San Francisco.
eNewsChannels NEWS: -- IN CONCERT: Friday, February 8 - 8 p.m. - UCPAC's Hamilton Stage in Rahway, N.J. The group of people (over 100+ voices) that make up the powerhouse choir, JUBILATION, are a force in the industry.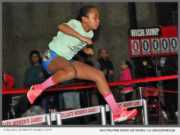 eNewsChannels NEWS: -- Personal best performances and a record tying high jump marked an exceptional early start to the indoor track season, as thousands of girls and young women from all over the East Coast competed in the opening preliminaries of the 45th anniversary Colgate Women's Games this past weekend (Dec. 15-17) at Pratt Institute this weekend.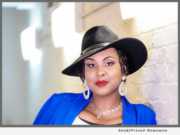 eNewsChannels NEWS: -- One inspired night in 2015, singer-songwriter Kea Michaels sat down to write a poem like a lullaby entitled "I Love You" for one of her daughters...heartfelt prose enriched with motherly adoration. She later turned that poem into a song thinking about an older daughter that had been battling, since birth, kidney hydronephrosis. KEA thought she was about to lose her to the debilitating disorder.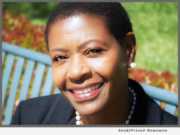 eNewsChannels NEWS: -- More than 500 people are expected to attend the 17th annual award luncheon Saturday, November 17th, to recognize winners of the "Women in Law Enforcement" Business and Community Awards presented by the Sacramento Chapter of the National Coalition of 100 Black Women.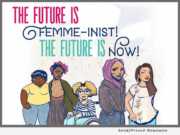 eNewsChannels NEWS: -- Casita Maria Center for Arts & Education is proud to present Teen Leadership Summit: The Future is Femme-inist! The Future is NOW! Young women and femmes of color are leading the way as community culture workers. They are artists, activists, healers, and leaders.