Home
Arts and Entertainment
Performing Arts News including live events, concerts, stage and festivals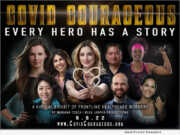 eNewsChannels NEWS: -- Producer and photographer Mariana Tosca of Blue Jasper Productions and Tosca Photography announces the launch of "Covid Courageous." This unique virtual exhibition blends photographic portraiture with interviews of frontline healthcare workers, which spotlight each individual's personal pandemic experience.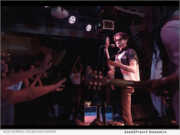 eNewsChannels NEWS: -- How a musician went viral: It all started when Nick Serena and his sister, Kaelynn, made a TikTok of Nick imitating Joe Goldberg, America's "favorite serial-killing romantic" and the protagonist of Netflix's hit show, "YOU," as played by Penn Badgley. That TikTok video has already attracted over a million views and counting!
eNewsChannels NEWS: -- What do you get when you mix multidisciplined, modern artists from around the world with a cutting-edge blend of technology and art? You get Modern Art Cartel. Modern Art Cartel is at the forefront of combining art with technology and has developed the world's first AI digital artist, MysterioAI, that creates engaging NFTs (non-fungible token) or collectible digital assets.
eNewsChannels NEWS: -- New Jersey Theatre Alliance ("The Alliance"), one of the state's largest arts service organizations, was recently awarded a grant through the New Jersey State Council on the Arts ("NJSCA"). The awards announced last week were part of the largest state appropriation the Council has ever received in its 55-year history.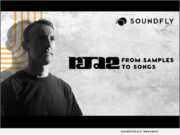 eNewsChannels NEWS: -- Instrumental hip-hop producer RJD2 has launched his first online course, made in partnership with music education platform Soundfly. This in-depth course guides students through RJD2's unique approach to chopping and flipping records, and how he arranges samples into fully realized songs.
eNewsChannels NEWS: -- When master visual artist Bernard Stanley Hoyes was first appointed to create an outdoor stainless-steel sculpture for the Kingston Restoration Walking Museum Project in Jamaica, it was before Covid. The project, sponsored by the Kingston Restoration Company and the Duke Street Refurbishing Project and funded by the Tourism Enhancement Fund was a heartfelt assignment for Hoyes, a native of Jamaica and longtime resident of California.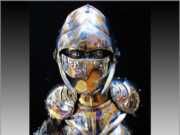 eNewsChannels NEWS: -- The new "Return" sculpture, by Arizona artist Sean T French, captures the fear and strength in returning to our lives during this crisis. Instead of the creatures French often creates this piece depicts a contemporary human wearing armor that is both metaphorical and literal in reference to our wearing masks.
eNewsChannels NEWS: -- An American artist, Ayzay Ukwuoma, presents new images from an art performance he had done less than one month before the arrival of the COVID-19 pandemic. Today's practice of social distancing, currently makes the performance impossible to do.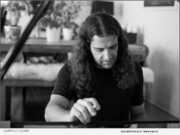 eNewsChannels NEWS: -- With lyrics inspired by famed poet, Lord Byron, Gabriele Ciampi's, "She Walks in Beauty" was composed and orchestrated by him to pay tribute to the heroes on the frontline of the current pandemic. This eloquent music video serves as a glimmer of light at the end of the tunnel with the promise of a return to normal. The video and song will be released, worldwide, on May 15 by Universal Music Group.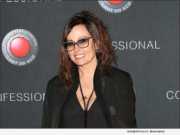 eNewsChannels NEWS: -- Kimball Entertainment is a full-service Entertainment Co. based in Beverly Hills, California. Founder Keri Ann Kimball has found a unique way to bring her relationships and assets to this multidimensional company by integrating a strategic coaching team in house at Kimball Entertainment.