Home
Arts and Entertainment
Performing Arts News including live events, concerts, stage and festivals
eNewsChannels NEWS: -- The new "Return" sculpture, by Arizona artist Sean T French, captures the fear and strength in returning to our lives during this crisis. Instead of the creatures French often creates this piece depicts a contemporary human wearing armor that is both metaphorical and literal in reference to our wearing masks.
eNewsChannels NEWS: -- An American artist, Ayzay Ukwuoma, presents new images from an art performance he had done less than one month before the arrival of the COVID-19 pandemic. Today's practice of social distancing, currently makes the performance impossible to do.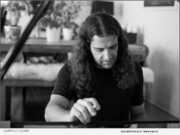 eNewsChannels NEWS: -- With lyrics inspired by famed poet, Lord Byron, Gabriele Ciampi's, "She Walks in Beauty" was composed and orchestrated by him to pay tribute to the heroes on the frontline of the current pandemic. This eloquent music video serves as a glimmer of light at the end of the tunnel with the promise of a return to normal. The video and song will be released, worldwide, on May 15 by Universal Music Group.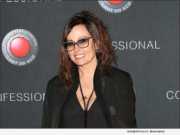 eNewsChannels NEWS: -- Kimball Entertainment is a full-service Entertainment Co. based in Beverly Hills, California. Founder Keri Ann Kimball has found a unique way to bring her relationships and assets to this multidimensional company by integrating a strategic coaching team in house at Kimball Entertainment.
eNewsChannels NEWS: -- The Desert Light Gallery, located at the Mojave National Preserve's Kelso Depot Visitors Center presents "On the Mojave Road," a solo exhibit of paintings in watercolor on paper by nationally celebrated painter and National Park Service Artist in Residence, Emily Silver. The Visitors Center is at 90942 Kelso Cima Rd, Kelso, CA 92309 and open to the public from 10 a.m. to 5 p.m. Thursday - Monday.
eNewsChannels NEWS: -- Yubo Fernandez was a sponsored child from the Dominican Republic by a U.S. school; now she's an awarded actress, producer, director, activist and entrepreneur, presenting her third play in Off Broadway NYC. "Late for Martinis" is part of the Summer Play Celebration at the Manhattan Repertory Theater this July 18, 20 and 21, 2019 in Manhattan.
eNewsChannels NEWS: -- Gallospole will release the political allegory, TARAC WIPPP, which stands for The American Right for Adequate Chair Width In Public & Private Places, on July 15, 2019. In a series of videos, animations and soundtracks, TARAC WIPPP, a fictitious lobbying organization led by Gallospole, peddles the conspiracy theory that the weaponization of chairs, perpetrated by known and unknown entities, discriminates against obese Americans.
eNewsChannels NEWS: -- The Dominican born actress Liz Thomas, is the first woman to write and star in a Sketch Show inspired by the First Lady Melania Trump. The Show is called "Melania: The Cyberwoman." The Show is directed by Kim Parker. Other cast members are Seneca Lawrence and Zack Gafin.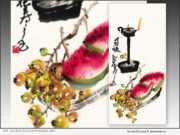 eNewsChannels NEWS: -- On May 18, 2019, Dr. Yuhua Shouzhi Wang Art Exhibition opened ceremoniously in Shanghai Exhibition Center. The exhibition is organized by the Shanghai International Cultural Exchange Association Gallery, and co-organized by Shanghai Xu Beihong Art Research Club, Shanghai University International Exchange Art Center, and Rare Art Inc. of U.S.A., Rare Art, Inc. announced today.
eNewsChannels NEWS: -- Mojave National Preserve is presenting "Earth Through Time: Providence Mountains and the Mojave National Preserve," a solo, mixed media exhibition of paintings, etchings and installation art at the Desert Light Gallery, Kelso Visitors Center, by nationally celebrated National Park Service Artist in Residence, Britney Penouilh.