Beauty Pageant News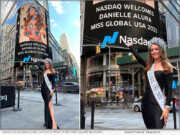 eNewsChannels NEWS: -- The bustling heart of New York City, Times Square, is known for its dazzling lights and vibrant energy. Recently, it witnessed a new star rise to prominence; Danielle Alura, the reigning Miss Global USA 2023 took center stage as her remarkable achievements and philanthropic endeavors were showcased on the iconic seven-story NASDAQ billboard.
eNewsChannels NEWS: -- Rachel Slawson, the trailblazing contestant who shattered boundaries as the first openly LGBTQ+ participant at Miss USA, has achieved another historic milestone by being crowned Miss Grand New York. Her remarkable journey serves as a powerful inspiration, redefining beauty pageants and championing inclusivity.
eNewsChannels NEWS: -- The Boston Tattoo Convention announces its 20th annual gathering in the heart of downtown Boston! The event will be held this weekend Friday September 23 - 25, 2022 at the Hynes Convention Center. Event highlights include live tattooing from top-tier tattoo artists, live music and performances, and the Miss Boston Ink beauty contest.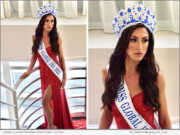 eNewsChannels NEWS: -- Last weekend, Danielle Alura of Miami was crowned Miss Global USA 2023 in Orlando, Florida. She will go on to compete on the world stage representing the USA for the chance to win the title of Miss Global 2023. She had interviewed for Miss Florida Global USA this year and earned the state title before competing in the 2023 Miss Global USA pageant.
eNewsChannels NEWS: -- In his compact new book, "Parent's Guide to Your Child's Retirement: 21 Thought-Provoking Conversations to Have with Your Adult Children" (ISBN: 978-0999641415) Chartered Retirement Planning Counselor(SM) Rodger Alan Friedman, delivers an easy to follow structure that may serve to enable you and your grown children to have positive, engaging and thoughtful conversations regarding their future retirement.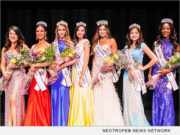 NEWS: Beauty pageants are sometimes criticized for being overly competitive, cut throat and an advantage to the wealthy due to high costs of preparing for and participating in the pageant, says Stephanie Farrell of Miss Greater Bay Area, Calif. California's state pageant, owned and operated by Top 10 Productions of Southern Calif., works with several independent regional directors who host preliminary pageants that qualify contestants for the Miss California USA(R) and Miss California Teen USA(R) pageants.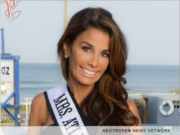 ROSWELL, Ga. /eNewsChannels/ -- NEWS: In three months, Nova Kopp will be headed to compete in the Mrs. United States National Pageant for 2015. After her recent win of the Mrs. Georgia crown on April 26, she is excited to move onto the next level. Her main goals: to raise awareness and to create a strategy for dealing with domestic violence in the U.S.
ALTOONA, Pa. -- ALTO Associates LLC has announced the company principles, Scott & Jodi Cessna, have been named the Mrs. International Pageant System "Directors...
ALTOONA, Pa. -- ALTO Associates LLC has announced the establishment of the Miss Teen, Miss, & Mrs. International Pageant system in New York State. Women from 13 to 56 will compete in one of three pageants for the chance to represent New York in the Miss Teen, Miss, and Mrs. International Pageant in Chicago each July.
BOSTON, Mass. -- Jacob Hill, a 24-year-old songwriter, musician, and model from Plymouth, Massachusetts, will represent the United States in the second Mister International pageant to be held in Kuching, Malaysia from December 20 to 31. In May 2006, Hill was hand-selected by Critical Beauty, a pageant website and pageant consulting firm based in Boston, via an online casting.