Construction Industry News, Architects, and Home Builders
eNewsChannels NEWS: -- It's time to prepare for more downpours warns NOAA (Climate.gov). Heavy rain has increased across most of the United States, and is only likely to continue to do so. In fact, climate change is projected to increase the size of the flood plain by as much as 45% in the next 100 years. A new flood vent introduced by Crawl Space Door Systems, Inc. can help concerned home and business owners protect their property and save money too.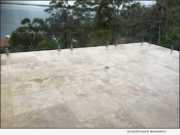 eNewsChannels NEWS: -- While preventative maintenance to address problems such as potential leaky balcony repairs or leaky shower repair might not top everyone's to-do list, there are several reasons why it should. Remedial Membranes highlights a case study published by HIA insurance of a simple leaky shower that could have been repaired for $149, ended up costing $240,000AUD because of the massive impact water damage can have on building materials over time.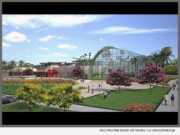 eNewsChannels NEWS: -- Garcia Rainey Blank & Bowerbank LLP (GRBB) today announced that the City of Buena Park, Calif. filed a lawsuit designed to halt its client, Butterfly Pavillion LLC, from completing a one-of-a-kind, world-class entertainment center for the city. Dubbed the "Butterfly Palladium," the project was to be the newest and highly sought after tourist attraction in Buena Park's plans to overhaul its aging entertainment corridor, which includes and surrounds Knott's Berry Farm.
eNewsChannels NEWS: -- Over the course of its 9 years, Guardian Angels Medical Service Dogs (GAMSD) has grown into one of the largest service dog organizations in the nation. We raise, train, advocate for, and donate these incredible medical service dogs, specifically trained to perform tasks for disabled veterans, first-responders and civilians.
eNewsChannels NEWS: -- Jamaica Cottage Shop, Inc. provides business to consumer wood manufacturing, Internet marketing and online retail. It's also one of the fastest growing businesses according to Inc. 5000. Founded in 1995 by Domenic Mangano, Jamaica Cottage Shop, Inc. is a privately-held company.
eNewsChannels NEWS: -- The EraNova Institute today announced a special report, "In the Cloud, Our Buildings and We Can Fly - Toward a Smart, Green Life." Dick Samson, Director of EraNova and author of the report, says "Buildings need to get smart if society is to get green."
eNewsChannels NEWS: -- ReAgg, LLC is a leading construction aggregate supplier in the Capitol Heights, Maryland, Washington D.C., and northern Virginia areas. We have supplied crushed aggregate in Capitol Heights and surrounding areas for several industries and projects throughout our over 33 years in business, including private, commercial, industrial, military, highway, and government projects.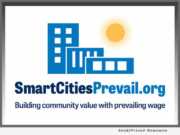 eNewsChannels NEWS: -- Smart Cities Prevail today released a series of new TV advertisements on prevailing wage laws, part of a multi-state public information campaign launching in California and New Mexico. "HT Tran" tells the story of an Iraq War veteran who came home after being wounded in combat to found the award winning general engineering firm Anvil Builders.
eNewsChannels NEWS: (POMPANO BEACH, Fla.) -- Current Builders will celebrate their 45th anniversary in June 2017. Formed in 1972, the company has evolved into an award-winning general contracting firm. Throughout the years, Current Builders has worked with the area's leading developers to shape South Florida's landscape with construction volumes of approximately $150 million annually.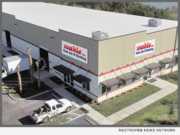 eNewsChannels NEWS: (VENICE, Fla.) -- Air conditioning and HVAC specialist Mahle Cool Air and Heating has expanded operations and relocated into a larger office location. Citing the need to expand operations to its growing client base, the Bryant Factory Authorized and NATE certified central air conditioning service provider Mahle Cool Air & Heating has relocated to a larger space.