Construction Industry News, Architects, and Home Builders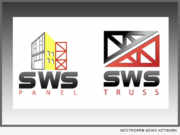 SOUTH GATE, Calif. -- The University of California San Diego along with their partners including SWS Panel and Truss, the builders of the engineered Mid-Rise Cold-Formed Steel Building Wall Systems, is preparing for the largest simulated earthquake testing on June 15 in San Diego, less than a week after a recorded 5.2 real earthquake took place in San Diego.
TIPP CITY, Ohio -- Ripley Union Lewis Huntington Local Schools has partnered with Energy Optimizers, USA, to improve the district's energy efficiency performance for an expected guaranteed savings of nearly $88,000 annually.
SAN RAMON, Calif. -- EPIC Insurance Brokers and Consultants, a retail property, casualty insurance brokerage and employee benefits consultant, announced today that Nick Tan has joined the firm as Surety Manager. Tan will be based in EPIC's San Ramon Construction Services Practice, reporting to Regional Director, Property & Casualty, Brian Quinn.
HOUSTON, Texas -- Paragon Pools of Texas is the winner of the 2016 BBB Pinnacle award. Over the 9 years in business, Paragon Pools has become one of the elite pool builders in Houston. From humble beginnings, the 3 owners, Leo Kleiweg, David Pavlesic, and Dan Pavlesic, have taken great pride in their quality end product.
NEWS: (TIPP CITY, Ohio) Ohio's Energy Optimizers, USA, has made several strategic hires that will strengthen the company's response to its clients and raise its profile in the energy management market starting in 2016.
NEWS: (CLEVELAND, Ohio) Project EverGreen, a national non-profit promoting the value of preserving and revitalizing managed green spaces, is bringing its 'Healthy Turf. Healthy Kids.'(TM) Initiative to parks in Greensboro and Durham, North Carolina.
NEWS: (DAYTON, Ohio) Liberty Savings Bank, FSB, a family-owned institution located in downtown Dayton, has embarked on an ambitious $870,000 project with Tipp City-based Energy Optimizers, USA, to transform the 85-year-old Liberty Tower high rise into an energy-efficient powerhouse.
NEWS: (TERRE HAUTE, Ind.) The City of Terre Haute, Ind., and its program partner, the Terre Haute Department of Redevelopment, have approved 27 vacant/blighted residential properties for demolition through Round Two of Indiana's Blight Elimination Program (BEP).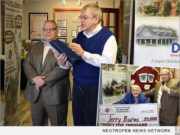 NEWS: (TOLEDO, Ohio) Three Ohio cities, including Toledo ranking fourth, were reported by the Economic Innovation Group as being among the country's most distressed communities. In an effort to provide a catalyst for change Residential Renovations launched the official 'Home and Neighborhood Revitalization Day' at their Toledo, Ohio showroom on Saturday Feb. 27, 2016 with an Official Proclamation from Mayor Paula Hicks-Hudson.
NEWS: (SARASOTA, Fla.) John Cannon Homes was the most recognized home builder in this year's Parade of Homes 2016, sweeping the competition with sixteen awards including four in the category of 'Best Overall,' in a presentation held Thursday by the Manatee-Sarasota Building Industry Association.