Construction Industry News, Architects, and Home Builders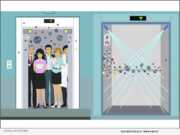 eNewsChannels NEWS: -- Ashla Systems announced today the emergence of the COVID-19 pandemic has industries searching for answers on what technology can help in the fight against contamination. Many groups are starting to focus on a system that has been tried and tested for over 70 years; UV-C light which has been proven to kill the virus after just 10 minutes of contact.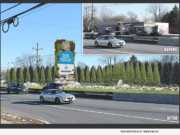 eNewsChannels NEWS: -- The Township of Pennsauken, New Jersey, in public private partnership with Catalyst Experiential, will bring some much needed green space back to the heavily commercial Pennsauken corridor in the form of two Community Landmarks, a Clocktower on Route 38 and a Monument on Marlton Pike. More than 70% of the land along Route 38 and 70 is zoned commercial, and commercial land can be 85% "impervious" - meaning concrete and asphalt as opposed to landscaping and greenery.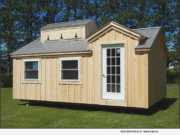 eNewsChannels NEWS: -- Jamaica Cottage Shop has hit a milestone. After 25 years of being in business, it's excited to announce it just shipped its 10 thousandth building. And, considering the company's owner first started out building dog houses, that's a pretty impressive accomplishment.
eNewsChannels NEWS: -- FSG Realty LLC (Fish Stewarding Group), a real estate stewarding and contributions group; with a primary focus on Lake Keowee and Peninsula Ridge in Sunset, S.C., today announced a custom prebuild process and experience for individuals and families looking for their exclusive and luxurious custom home without the headaches, hardships and challenges that a great number of buyers go through.
eNewsChannels NEWS: -- It's time to prepare for more downpours warns NOAA (Climate.gov). Heavy rain has increased across most of the United States, and is only likely to continue to do so. In fact, climate change is projected to increase the size of the flood plain by as much as 45% in the next 100 years. A new flood vent introduced by Crawl Space Door Systems, Inc. can help concerned home and business owners protect their property and save money too.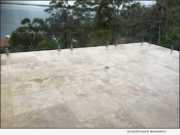 eNewsChannels NEWS: -- While preventative maintenance to address problems such as potential leaky balcony repairs or leaky shower repair might not top everyone's to-do list, there are several reasons why it should. Remedial Membranes highlights a case study published by HIA insurance of a simple leaky shower that could have been repaired for $149, ended up costing $240,000AUD because of the massive impact water damage can have on building materials over time.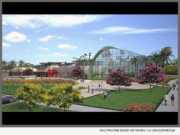 eNewsChannels NEWS: -- Garcia Rainey Blank & Bowerbank LLP (GRBB) today announced that the City of Buena Park, Calif. filed a lawsuit designed to halt its client, Butterfly Pavillion LLC, from completing a one-of-a-kind, world-class entertainment center for the city. Dubbed the "Butterfly Palladium," the project was to be the newest and highly sought after tourist attraction in Buena Park's plans to overhaul its aging entertainment corridor, which includes and surrounds Knott's Berry Farm.
eNewsChannels NEWS: -- Over the course of its 9 years, Guardian Angels Medical Service Dogs (GAMSD) has grown into one of the largest service dog organizations in the nation. We raise, train, advocate for, and donate these incredible medical service dogs, specifically trained to perform tasks for disabled veterans, first-responders and civilians.
eNewsChannels NEWS: -- Jamaica Cottage Shop, Inc. provides business to consumer wood manufacturing, Internet marketing and online retail. It's also one of the fastest growing businesses according to Inc. 5000. Founded in 1995 by Domenic Mangano, Jamaica Cottage Shop, Inc. is a privately-held company.
eNewsChannels NEWS: -- The EraNova Institute today announced a special report, "In the Cloud, Our Buildings and We Can Fly - Toward a Smart, Green Life." Dick Samson, Director of EraNova and author of the report, says "Buildings need to get smart if society is to get green."