Construction Industry News, Architects, and Home Builders
eNewsChannels NEWS: (TIPP CITY, Ohio) -- Trotwood-Madison City Schools has saved more than $266,000 on its energy costs just one year after completing a sweeping energy management project with Energy Optimizers, USA. Electric usage is down by more than 30 percent and gas consumption by 20 percent following upgrades to the lighting, building controls and air filtration systems at all six of the district's buildings.
eNewsChannels NEWS: (TIPP CITY, Ohio) -- Two elementary schools in the New Richmond Exempted Village School District have received recognition as energy all-stars after attaining the coveted U.S. Environmental Protection Agency's Energy Star certification with the assistance of Energy Optimizers, USA and SHP Leading Design.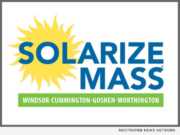 eNewsChannels NEWS: (ARLINGTON, Mass.) -- SunBug Solar has been selected as the installer for the upcoming Solarize Mass program for the western Massachusetts towns of Windsor, Cummington, Goshen, and Worthington. The installer selection process was highly competitive, and SunBug Solar was unanimously chosen by town representatives from a competitive pool of eight solar providers.
eNewsChannels NEWS: (POMPANO BEACH, Fla.) -- The Pompano Beach CRA has announced the groundbreaking ceremony for the City Vista Apartments will take place on October 19 at 3:30 p.m. According to Redevelopment Management Associates (RMA), the development will include 111 apartments and 3,800 square feet of ground floor commercial space. This development is the next step in the creation of The Pompano Beach Innovation District.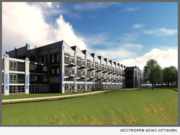 NEWS (TERRE HAUTE, Ind.) -- Core Redevelopment, LLC has announced that it has agreed to redevelop the historic American Can building near downtown Terre Haute, Indiana, into approximately 178 loft-style, market-rate apartments known as One Sycamore. In partnership with the City of Terre Haute, Indiana State University and the Indiana Economic Development Corporation, Core Redevelopment's $23 million investment will breathe new life into this long-vacant but important historic landmark.
DENVER, Colo. -- Concrete Restoration Systems by Malibu Pools is leading a growing trend in the ever competitive Denver Home Market. Homeowners are now refinishing their driveways with decorative concrete rather than replacing them, in order to increase curb appeal, and differentiate their home in the hyper-competitive and dynamic Colorado Real Estate Market.
SAN JOSE, Calif. -- WMH Corporation, a specialist in transportation infrastructure design, is pleased to welcome Dan Collen, PE, as a Senior Consultant. Dan brings over 35 years of experience in transportation design and planning to the WMH team. Before joining WMH, Dan spent his career at Santa Clara County Roads and Airport Department.
KALAMAZOO, Mich. -- In an industry that is predicted to eclipse $10 billion in service revenue by the year 2020, Griffin Pest Solutions is keeping pace and has once again been named to Pest Control Technology magazine's Top 100 List.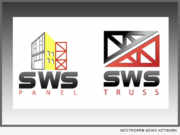 SOUTH GATE, Calif. -- The University of California San Diego along with their partners including SWS Panel and Truss, the builders of the engineered Mid-Rise Cold-Formed Steel Building Wall Systems, is preparing for the largest simulated earthquake testing on June 15 in San Diego, less than a week after a recorded 5.2 real earthquake took place in San Diego.
TIPP CITY, Ohio -- Ripley Union Lewis Huntington Local Schools has partnered with Energy Optimizers, USA, to improve the district's energy efficiency performance for an expected guaranteed savings of nearly $88,000 annually.