Employment Industry News, HR, Jobs, and Career Placement News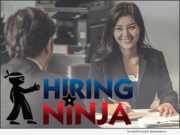 eNewsChannels NEWS: -- Bash Foo, a digital marketing agency, revealed today the release of a new talent acquisition concept, hiring software and HR services agency to support small and mid-sized businesses in the Midwest. The combination of managed talent acquisition, cutting edge hiring software, and their overall approach to hiring will be known as Hiring Ninja.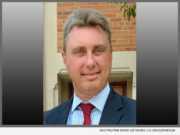 eNewsChannels NEWS: -- Papa, Inc., the nation's first human companionship platform for seniors, today announced the appointment of healthcare benefit industry veteran Chuck Hector as Chief Growth Officer. Mr. Hector will play an instrumental role in leading the company's expansion of its "Grandkids On-Demand" service to address the epidemic of social isolation and loneliness in our nation's senior segment.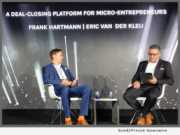 eNewsChannels NEWS: -- Heymate, a deal-closing platform which will allow micro-entrepreneurs to easily create, close and administer secure professional contracts within 20 seconds, launched their testable product on Sept. 5, 2018, available via invitation on Android and iOS smartphones. The heymate app is the first product of the heymate platform, which is operated by Blockchain Applications AG.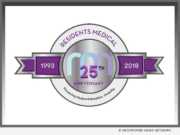 eNewsChannels NEWS: -- It's a fact, says Residents Medical. There's an increasing shortage of primary and specialty care physicians in the U.S. According to new research by the Association of American Medical Colleges, estimates show that by 2030 there could be a shortage of up to 120,000 licensed physicians. Residents Medical is working to help fill the gap.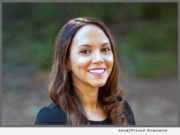 eNewsChannels NEWS: -- Lion's Heart, a 501(c)(3) non-profit, announced today that its Board of Directors has named Becca Tankersley as the organization's next Executive Director effective June 11, 2018. She will work in partnership with the Lion's Heart Board of Directors, staff, volunteers, and community partners to lead the organization forward in creating innovative paths for teens to connect with local volunteer opportunities.
eNewsChannels NEWS: (LOS ANGELES, Calif.) -- Since November 2016, during what is called the "Pre-Match" cycle, Residents Medical's candidates have been offered coveted and competitive ACGME accredited medical residency training slots. In the graduate medical field, this is the time when they find out where they will be starting their medical residency training.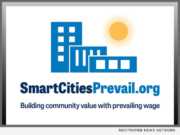 eNewsChannels NEWS: (SACRAMENTO, Calif.) -- A brand new study by construction industry research non-profit Smart Cities Prevail shows that linking prevailing wage standards with proposed reforms to streamline new housing development would close the affordability gap, save state and local governments tens of millions of dollars annually, and disproportionately benefit communities of color.
eNewsChannels NEWS: (BOCA RATON, Fla.) -- LevelFunded Health is excited to announce that it was recently selected as one of the new top innovative insurance businesses by one of Silicon Valley's most active venture group, Plug and Play. The 12-week program connects promising start-ups, early and growth stage companies, to some of the world's largest insurance corporations.
eNewsChannels NEWS: (LOS ANGELES, Calif.) -- America's Medical Residency applicants are deep into the residency application season. In September, the application period opened for medical students and graduates that want to be licensed physicians and surgeons via the only path in America - Completing medical residency training, says Residents Medical.
POMPANO BEACH, Fla. -- Alyona Ushe, President & CEO of The Creatives, has announced that Jody Leshinsky is joining the nonprofit organization as the Vice President of Administration. Leshinsky, the former Assistant Director of the Broward Cultural Division, will work closely with Ushe in managing venues including The Pompano Beach Amphitheater (The Amp), the upcoming Cultural Center and other cultural initiatives throughout the City of Pompano Beach.