Employment Industry News, HR, Jobs, and Career Placement News
NEWS: Ascende, Inc., a premier human capital and employee benefits consulting firm, and EPIC Insurance Brokers and Consultants, a unique and innovative national retail insurance brokerage and employee benefits consulting firm, announced today that they have joined forces.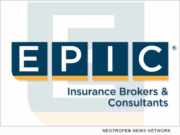 NEWS: EPIC Insurance Brokers and Consultants, a retail property, casualty insurance brokerage and employee benefits consultant, has received top rankings from Business Insurance Magazine in its 2015 Broker Supplement in three categories.
NEWS: With a visit to Altec, Inc. in Osceola, Iowa last month, Governor Terry Branstad doubled up the perception of positive manufacturing growth throughout Southern Iowa. Quickly following up an agribusiness / manufacturing visit to the community from Secretary of Agriculture, Bill Northey, the feeling in Osceola and surrounding communities is recent manufacturing growth is making a significant impact.
NEWS: Restaurant Owner, an industry leading resource for budding and seasoned independent restaurateurs, recently published an industry survey on the hiring and staffing issues plaguing the foodservice industry today. More than 650 independent restaurant owners responded with the unique situations they are facing in hiring and retaining their staff.
OSCEOLA, Iowa /eNewsChannels/ -- NEWS: The Clarke County Development Corporation (CCDC) in Iowa recently released its 'Scorecard on Jobs and Compensation Update for 2004 to 2014.' The report shows, over a the last decade, the average income level for manufacturing jobs in Clarke County consistently outpaced average county compensation levels.
LANSING, Mich. /eNewsChannels/ -- NEWS: New research by the Midwest Economic Policy Institute, Colorado State University Economist Kevin Duncan and Smart Cities Prevail - a leading construction industry research organization - has revealed that Michigan's proposed prevailing wage repeal would eliminate more than 11,000 jobs, $1.7 billion in economic output, and $28 million in local and state tax revenue.
SAN DIEGO, Calif. /eNewsChannels/ -- NEWS: MCT Trading, Inc., a recognized industry leader in mortgage risk management providing pipeline hedging, best-execution loan sales and centralized lock desk services, announced that the San Diego Business Journal's (SDBJ) has named the company to its annual Best Places to Work list for the fourth year in a row.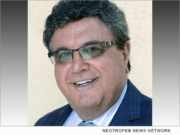 COSTA MESA, Calif. /eNewsChannels/ -- NEWS: Emilio N. Francisco, Chairman and CEO of PDC Capital Group, has been named a Partner of Hope by Goodwill Southern California. The Goodwill Partner of Hope program allows generous donors to make regularly scheduled donations that fund education, job-training and job-placement services for individuals with physical or mental disabilities or other difficulties finding a job.
MUMBAI, India /eNewsChannels/ -- NEWS: Target Ship Management India (TSMI), a Human Resources (HR) company established in the year 2013, is growing fast with its dedicated employees and is now on a growth path with a pool of talent of seafarers and extended business opportunities for ship owners all over the world; with all kinds of vessels to be a part of the expanding family of TSMI.
SAN FRANCISCO, Calif. /eNewsChannels/ -- NEWS: EPIC Insurance Brokers and Consultants, a retail property, casualty and employee benefits insurance brokerage and consultant, announced today the additions of Employee Benefits Consulting professionals Davin Millholland and Rosemary Hughes to its rapidly growing Employer Services Platform (ESP).