Energy Industry News - including Oil, Gas, Solar and Alternative Fuels
eNewsChannels NEWS: -- EnergyCAP, Inc. (ECI) is pleased to announce that its EnergyCAP Enterprise software-based solution is now in full production use by The Commonwealth of Pennsylvania (CoPA). CoPA will rely on EnergyCAP to track, audit, and analyze more than 10,000 Commonwealth utility accounts, with an annual utility spend in excess of $125 million.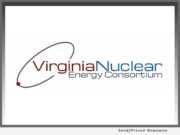 eNewsChannels NEWS: -- The Virginia Nuclear Energy Consortium (VNEC) welcomes Enfission, LLC - a joint venture between Lightbridge Corporation (NASDAQ:LTBR) and Framatome, Inc. - as its latest member. Enfission is working to develop, license, manufacture, initially in the United States and sell nuclear fuel assemblies based on Lightbridge-designed metallic fuel technology and other advanced nuclear fuel intellectual property.
eNewsChannels NEWS: (HOUSTON, Texas) -- Sharewell HDD is proud to announce the launch of PipeVac Lifting Systems(R). The PipeVac(R) is manufactured with SmartLift Technology(R) - from its sleek, lightweight design to its revolutionary hydraulic-drive system. Each component is selected with safety, performance, and durability in mind.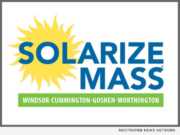 eNewsChannels NEWS: (ARLINGTON, Mass.) -- SunBug Solar has been selected as the installer for the upcoming Solarize Mass program for the western Massachusetts towns of Windsor, Cummington, Goshen, and Worthington. The installer selection process was highly competitive, and SunBug Solar was unanimously chosen by town representatives from a competitive pool of eight solar providers.
NEWS (SAN FRANCISCO, Calif.) -- EPIC Insurance Brokers and Consultants, a retail property, casualty insurance brokerage and employee benefits consultant, announced today that risk management and insurance professional Jim Williford has joined the firm's National Energy Construction Practice as a Business Development Manager.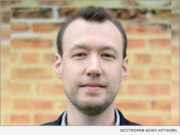 MINNEAPOLIS, Minn. -- Thought-provoking keynote speaker, award-winning author, and energy futurist Simon J. Anderson, founder of Venture Foresight LLC, will be opening presenter on day two of MREA's Energy Issues Summit in St. Cloud, Minn. on August 11, 2016.
TIPP CITY, Ohio -- Oak Hills Local Schools will start off the 2016-2017 school year with zero-waste tables in all of its cafeterias, thanks in part to the groundwork laid by the district's Green Team, a student-led conservation and sustainability group sponsored by Energy Optimizers, USA.
TIPP CITY, Ohio -- Ripley Union Lewis Huntington Local Schools has partnered with Energy Optimizers, USA, to improve the district's energy efficiency performance for an expected guaranteed savings of nearly $88,000 annually.
NEWS: (TIPP CITY, Ohio) Energy Optimizers, USA, has been selected as a Dayton Power and Light Channel Partner of the Year for 2015. Founded in 2009, Energy Optimizers, USA, specializes in helping schools and government agencies identify, finance and implement energy saving projects.
NEWS: (SAN FRANCISCO, Calif.) Wattcoin Technologies Inc., a platform-as-a-service (PAAS) solution for energy companies to manage their customer's billing processes, energy savings and renewable energy investments, opens office in San Francisco, Calif.