Home
Family and Parenting
Family, Babies, and Parenting News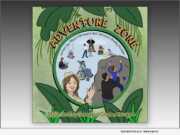 eNewsChannels NEWS: -- Authors Allison Klimowicz and Veronica Stanley-Hooper have written a children's book entitled "Adventure Zone" (ISBN: 979-8524737199). This book, written for parents and children from the ages of 6 to 12 years old, explains pediatric therapies in a fun, informative way.
eNewsChannels NEWS: -- The deadliest days of the year for traffic related accidents are those surrounding the 4th of July holiday. Every year there is a dramatic spike in pedestrian related deaths and injuries during that time. In response MAGLITE® and First Responders Children's Foundation (FRCF) are joining together to promote traffic and pedestrian safety awareness.
eNewsChannels NEWS: -- Stride Autism Centers ("Stride"), a mission-driven provider of evidence-based therapy for children with autism, today announced that it has expanded to serve families at four centers throughout Iowa. Stride is now actively enrolling clients at all four locations, including Clive and Johnston in the Des Moines metro area, Cedar Rapids, and Davenport in the Quad Cities.
eNewsChannels NEWS: -- March 30, 2021 marked the 23rd anniversary of California Safe Schools (CSS), a celebrated children's environmental health and justice coalition, founded by Robina Suwol in 1998 after grade school students, including Robina's two sons, were sprayed with the herbicide Princep, as they headed to class.
eNewsChannels NEWS: -- ByDam Multimedia announces its latest release: "From A Place of Love - My Adoption Journey," an award-winning documentary film from Writer, Producer, Director David Bynum.
eNewsChannels NEWS: -- California IVF Fertility Center, a full-service infertility treatment center based in Northern California announced the second annual infertility awareness campaign. The center will accept video applications from now through April 17, 2021. The 5 selected recipients will receive free fertility services that may include IVF, a tubal ligation reversal surgery, and a donor egg IVF cycle.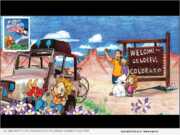 eNewsChannels NEWS: -- "Eli and Mort's Epic Adventures Colorado Summer Road Trip" by Elyssa Nager provides a captivating outlet for families interested in a Colorado road trip. The book, published by Resort Books Ltd, is ideal for children aged 3 to 12, brings to life favorite places to visit across the Mile High State.
eNewsChannels NEWS: -- Leaders in Colorado eye health advocacy, the Colorado Optometric Association (COA) and 2020 Eyes Colorado, announce that participating local optometrists are offering no-cost comprehensive eye exams to infants 6-12 months of age regardless of income or insurance.
eNewsChannels NEWS: -- Launch Pad Publishing is releasing the first book in a new self-care series and it's the answer to caring for a child with high needs in our "sacrificial mom" culture. "Everyday Self-Care and Your High Needs Child" follows author Natalie Brobin's journey.
eNewsChannels NEWS: -- Planned Parenthood of Southwest and Central Florida (PPSWCF) is excited to announce highly anticipated speakers for its large-scale virtual fundraising series - "The Naked Truth."