Home
Family and Parenting
Family, Babies, and Parenting News
eNewsChannels NEWS: -- In the midst of summer, kids need protection from disease-carrying mosquitoes and ticks. The experts at Giroud Tree and Lawn share a summertime checklist to keep kids safe from biting insects. Teaching kids ways to prevent mosquito and tick bites will empower them to be mindful of their surroundings while out in nature.
eNewsChannels NEWS: -- The Whole Child is thrilled to announce the agency has been awarded the Parents as Teachers Home Visiting Program contract through the Department of Public Health that will triple their existing program. This contract will allow The Whole Child to increase client capacity by 300% as well as expand our geographic reach deeper into Los Angeles County Service Planning Area (SPA) 7 Southeast Los Angeles County and newly enter Service Planning Area (SPA) 3 San Gabriel Valley.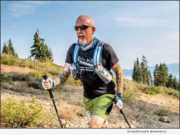 eNewsChannels NEWS: -- Stillbrave Childhood Cancer Foundation announced that its founder and director, "Tattoo Tom" Mitchell is on a mission to raise $500,000 to support children with cancer and their families. From August 9 through 13, he will return to Mount St. Helens to make his fourth attempt at what's been called "the most challenging endurance race in North America" - the Bigfoot 200.
eNewsChannels NEWS: -- Teenagers finally have a product line that they can identify with that offers real solutions for frustrating acne breakouts. TEENOLOGY, LLC has launched a unisex hair and body care product line that's specifically formulated for teenagers and leaves out harmful ingredients often found in other products.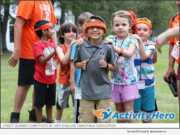 eNewsChannels NEWS: -- or the first time, families who struggle to make ends meet can apply for multiple summer camp scholarships with ActivityHero's simple online registration. Over 1,000 scholarships are available at 50 summer camps for as little as $20.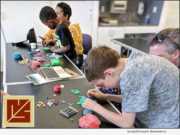 eNewsChannels NEWS: -- Nayah Solutions, Inc., an educational training company, announces the launch of Nayah STEAM for Kids, a free calendar that lists science, technology, engineering, art, and mathematics (STEAM) events in the San Francisco Bay area.
eNewsChannels NEWS: -- Join us Friday, May 10, 2019 at River West Festival Park as the Junior Women's Association of the Tulsa Boys' Home will be hosting their first ever 5k night race with food, music and fun after! The 5k walk/run is sure to be entertaining for the whole family, including your fury loved ones.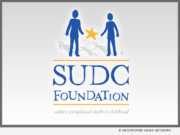 eNewsChannels NEWS: -- The SUDC Foundation highlights newly-published research from the Journal of American Medical Association (JAMA) that identifies an increased rate of febrile seizures among children who die suddenly, both with and without explanation. The authors of the article report the need for more research.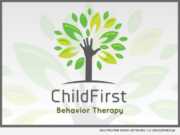 eNewsChannels NEWS: -- ChildFirst Behavior Therapy, a local provider of progressive ABA therapy for children affected by autism, announced today that it has sponsored the upcoming Autism Speaks Walk on Chicago's North Shore on April 28, 2019.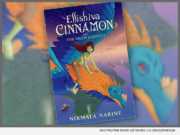 eNewsChannels NEWS: -- Vanadala Publishing, a division of NNGL, announces the publication of "Ellishiva Cinnamon and The Sixth Element" (ISBN: 978-0996207126, paperback), a novel of environmental stewardship, by best-selling author, social responsible entrepreneur, humanitarian and global lifestyle television host, Nirmala Narine.