Home
Family and Parenting
Family, Babies, and Parenting News
eNewsChannels NEWS: -- ByDam Multimedia announces its latest release: "From A Place of Love - My Adoption Journey," an award-winning documentary film from Writer, Producer, Director David Bynum.
eNewsChannels NEWS: -- California IVF Fertility Center, a full-service infertility treatment center based in Northern California announced the second annual infertility awareness campaign. The center will accept video applications from now through April 17, 2021. The 5 selected recipients will receive free fertility services that may include IVF, a tubal ligation reversal surgery, and a donor egg IVF cycle.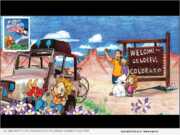 eNewsChannels NEWS: -- "Eli and Mort's Epic Adventures Colorado Summer Road Trip" by Elyssa Nager provides a captivating outlet for families interested in a Colorado road trip. The book, published by Resort Books Ltd, is ideal for children aged 3 to 12, brings to life favorite places to visit across the Mile High State.
eNewsChannels NEWS: -- Leaders in Colorado eye health advocacy, the Colorado Optometric Association (COA) and 2020 Eyes Colorado, announce that participating local optometrists are offering no-cost comprehensive eye exams to infants 6-12 months of age regardless of income or insurance.
eNewsChannels NEWS: -- Launch Pad Publishing is releasing the first book in a new self-care series and it's the answer to caring for a child with high needs in our "sacrificial mom" culture. "Everyday Self-Care and Your High Needs Child" follows author Natalie Brobin's journey.
eNewsChannels NEWS: -- Planned Parenthood of Southwest and Central Florida (PPSWCF) is excited to announce highly anticipated speakers for its large-scale virtual fundraising series - "The Naked Truth."
eNewsChannels NEWS: -- Kids Read Now has partnered with school districts across Michigan, including Brighton Area Schools, Grand Haven Public Schools, Forest Hills Public Schools, and Coopersville Area Public Schools, to mail books directly to their students' homes over the summer.
eNewsChannels NEWS: -- Due to the COVID-19 pandemic, the World Health Organization extended the Year of the Nurse and the Midwife into 2021 in Europe, to celebrate and recognize the hard work of nurses and midwives fighting the pandemic. The American College of Nurse-Midwives (ACNM) supports this decision and hereby extends this recognition to the United States.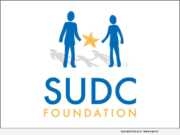 eNewsChannels NEWS: -- The Sudden Unexplained Death in Childhood (SUDC) Foundation thanks Alabama, Arizona, Arkansas, Florida, Georgia, Hawaii, Idaho, Indiana, Kansas, Louisiana, Massachusetts, Mississippi, Missouri, Montana, Nebraska, Nevada, New Hampshire, New Mexico, North Dakota, Oklahoma, Oregon, Pennsylvania, South Carolina, Tennessee, Vermont, Washington, West Virginia, Wisconsin and Wyoming for making statewide proclamations declaring March 2021 as SUDC Awareness Month.
eNewsChannels NEWS: -- Kids' screen time has soared during the pandemic, yet parents are reluctant to restrict it because it's their primary way of learning, socializing and playing. TimeoutIQ has the solution. It helps parents to subtly manage screen time, and challenges kids with educational content at their grade level while playing games, watching videos or engrossed in social media.