Home
Family and Parenting
Family, Babies, and Parenting News
eNewsChannels NEWS: -- June's first-ever State of Black Mothers In America became the largest conference dedicated to this audience in the world, says event co-host Christine Michel Carter. With nearly 2,000 attendees, it surpassed the attendance of the previous title holder by more than three-fold.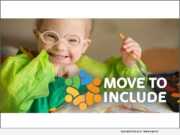 eNewsChannels NEWS: -- July 2020 marks the 30th anniversary of President Bush signing into law the Americans with Disabilities Act. In celebration of this civil rights law, WXXI Public Media (Rochester, New York) is leading a pilot project to expand its innovative "Move to Include" initiative into five additional communities.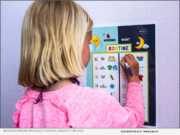 eNewsChannels NEWS: -- Marie Green, founder Inspired Prose Printables, saw a need and filled it. She used her graphic design skills to create a business that helps busy parents wrangle schedules through simple drag and drop features that are actually fun for kids to follow.
eNewsChannels NEWS: -- Drag Queen Story Hour announced its inaugural global pride celebration "Drag Queen Story Hour World Pride Party 2020," to be held Saturday, June 27, 2020, at 1 p.m. EDT (10 a.m. PDT / 6 p.m. BST / 7 p.m. CEST) as a livestream. Timed to coincide with the observance of LGBTQ Pride in several cities across the globe.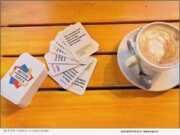 eNewsChannels NEWS: -- A new card game is on the horizon that has the potential to strengthen and improve relationships. Better Topics, a replayable card game created by Diana and Robert Indries, is a catalyst to help people have more fun, more meaningful conversations and better communication.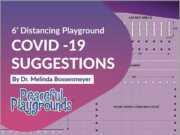 eNewsChannels NEWS: -- A pandemic recess solution is being released by Peaceful Playgrounds Inc. A 6-foot Distancing Playground, the brainchild of award-winning educator and playground designer, Dr. Melinda Bossenmeyer, is an answer sure to thrill millions of children as they return to school in the fall. Why? Dr. Bossenmeyer has saved recess!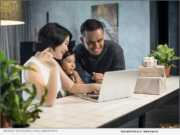 eNewsChannels NEWS: -- Parents and children can help scientists understand how the young mind grows and changes-all from home! Children Helping Science from the Parent Researcher Collaborative connects families to hundreds of web-based studies of child development and brain function.
eNewsChannels NEWS: -- After much consultation with our health professionals including infectious disease doctors and pediatricians, with newly released Guidelines for Summer Camps from the Governor's Task Force, representatives from the CDC, and many families, Kidventure, has made the decision to open camp programs beginning June 1, 2020.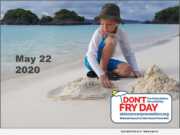 eNewsChannels NEWS: -- To turn the tide against rising rates of skin cancer in the United States, the National Council on Skin Cancer Prevention - and it's broad national member coalition of over 45 organizations - has designated the Friday before Memorial Day as the 12th annual "Don't Fry Day" to encourage sun safety awareness and to remind everyone to protect their skin while enjoying the outdoors.
eNewsChannels NEWS: -- Silver Solutions, a company specializing in helping older adults and their families live safer, less stressful lives wherever they call home, today released a new downloadable infographic entitled "What to do with Mom's Home after she passes" for posting or sharing.