Home
Family and Parenting
Family, Babies, and Parenting News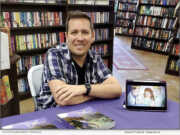 eNewsChannels NEWS: -- "Love Without Wings: An Adoption Fairytale" (ISBN: 979-8986768045), was released one year ago and now it's also available as a read-along videobook narrated by Rayyah McCaul with an original music score by Sleeps Under Beams. The author, Adam Swain Ferguson, founder, Purple Fox Entertainment, says that the book and its video adaptation were imagined to magically introduce the subject of adoption to his son, and to celebrate diverse families made complete through adoption.
eNewsChannels NEWS: -- Stride Autism Centers ("Stride") is thrilled to announce the grand opening of its latest center in Sioux City, Iowa. Their mission is clear: to become an integral part of the local community while making a meaningful impact in the lives of preschool children with autism.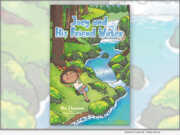 eNewsChannels NEWS: -- In Ellen J. Lewinberg's current picture book, "Joey and His Friend Water" (ISBN: 978-0228881698; May 2023), Joey, the main character in the book, finds that he is able to talk to the water in a stream behind his house. Joey finds it hard to believe that he is talking to and learning from Water, and keeps checking the ideas that Water is presenting to him.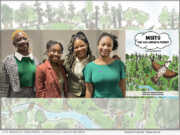 eNewsChannels NEWS: -- Fostering their continued efforts to create innovative programs to lead the charge in building a more sustainable future, the HBCU Green Fund, founded by environmental leader, Felicia Davis, has launched a self-titled publishing brand. Their first release, "MSITU: The Old-Growth Forest," is written by three women in STEM, Spelman college students and alumna, Serena Echols, Imani Blue and Nia McKenzie, and illustrated by Niara Powell.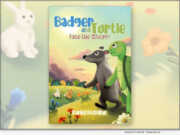 eNewsChannels NEWS: -- Relationships, marriage, and parenthood-these beautiful connections often come with their share of challenges. Dan McMillan, a therapist and psychologist based in Alberta, Canada, witnessed the struggles that can plague relationships. He recognized the need to shed light on a common hurtful pattern that couples often find themselves in. This realization led to the creation of his debut picture book, "Badger and Turtle: Face the Storm" (ISBN: 978-0228888116)
eNewsChannels NEWS: -- Dr. Gwendolyn Mukes, a Los Angeles based actress, renowned educator and civil rights activist presents her debut children's book, "Gwen Didn't Care" (ISBN: 979-8985784428) at Full Circle Bookstore on August 26, 1900 NW Expy, Oklahoma City, OK, at 3 p.m. "Gwen Didn't Care" honors the 65th Anniversary of the nation's first approved sit-in movement, and tells a true story of the silly, ridiculous, unjust, unfair, unfortunate laws of Jim Crow.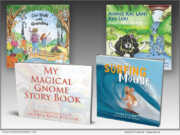 eNewsChannels NEWS: -- Publishers Newswire (PNW), a news publisher covering books, music and software launched in 2004, has announced its semiannual "books to bookmark" list of six new and interesting children's books from small publishers and self-published authors in North America published over the past year. These children's books are often overlooked due to not coming from major traditional book publishing houses.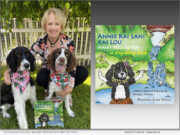 eNewsChannels NEWS: -- Children's sing-along book author and vocalist Bridget Burton (pen name) known in her community as Barbara Burton Graf, just published her second children's book "Annie Kai Lani Kai Lou: Maui's Beloved Pup" (ISBN 978-0989562416; Softcover) this month. The illustrated book, designed for early readers, is captured in both a soft cover print, eBook (Kindle) and video/cartoon versions and includes upbeat Hawaiian music with steel guitar and ukulele and vocals by the author herself.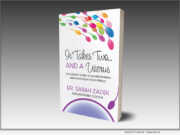 eNewsChannels NEWS: -- Author and licensed Naturopathic Doctor, Sarah Zadek, has released a comprehensive guide to fertility. The book is titled "It Takes Two... And A Uterus: The Ultimate Guide to Understanding and Enhancing your Fertility," (ISBN: 978-0228884170; March 1, 2023) the book offers evidence-based guidance on improving the odds of a healthy pregnancy, whether naturally or with the help of advanced reproductive technologies such as IVF.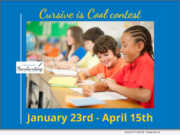 eNewsChannels NEWS: -- The American Handwriting Analysis Foundation announced that their 2023 "Cursive is Cool"® contest is now open to North American students from Kindergarten to Grade 6. Students are encouraged to enter early. Prizes will be awarded for First Place, Second Place, Third Place based on legibility and neatness.