Home
Family and Parenting
Family, Babies, and Parenting News
eNewsChannels NEWS: -- Premier Pediatrics of Houston will host the 6th Annual Family Festival on Saturday, September 28, 2019 from 12 p.m. to 4 p.m. at 411 Lantern Bend Dr., Suite 235, Houston, TX. This year's theme is, "Your Family, Your Community, Your Responsibility."
eNewsChannels NEWS: -- viv, Co. (CEO: Kyo Ueda) announced today that they are moving forward with the "BabyLook" project of "visualizing baby's mind" by using baby's facial expression and body information is going to release BabyLook:ver2.0; the application of predicting baby's development.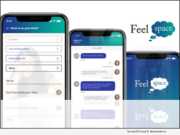 eNewsChannels NEWS: -- "Depression, isolation, bullying, anxiety, substance abuse, suicides, and school shootings are more prevalent today than ever before," said FeelSpace App creators, father and son co-founders, Aftab Jiwani and Amaan Jiwani, from FeelU, Inc.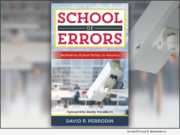 eNewsChannels NEWS: -- "School of Errors - Rethinking School Safety in America" (ISBN: 978-1475837445), authored by David P. Perrodin, Ph.D., and published by Rowman & Littlefield, is being touted as "the most honest book ever written about the $3 billion school safety industrial complex."
eNewsChannels NEWS: -- Galileo Learning, an award-winning summer day camp provider and leader in the K-8 education space, continues to prioritize making high-caliber programs accessible to underserved kids. This month, Galileo hit a milestone in this effort by awarding over 10,000 sessions of financial assistance in one summer.
eNewsChannels NEWS: -- Student Solutions, a team of teachers, college education majors, and a college professor, launch a Summer Literacy Camp. Directed by Limestone College professor Dr. Teresa White, the Summer Literacy Camp offers a solution to the "summer slide," the tendency for students to lose some of the reading achievement gains made during the school year.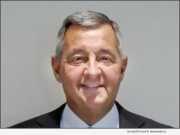 eNewsChannels NEWS: -- The Electronic Nicotine Organization (ENO) - EnoughNic.org - is leading the social media fight against youth nicotine addiction and e-cigarette usage. It was recently granted Non-Profit status under Section 501(c)(3) by the Internal Revenue Service, making donations to it tax deductible.
eNewsChannels NEWS: -- In the midst of summer, kids need protection from disease-carrying mosquitoes and ticks. The experts at Giroud Tree and Lawn share a summertime checklist to keep kids safe from biting insects. Teaching kids ways to prevent mosquito and tick bites will empower them to be mindful of their surroundings while out in nature.
eNewsChannels NEWS: -- The Whole Child is thrilled to announce the agency has been awarded the Parents as Teachers Home Visiting Program contract through the Department of Public Health that will triple their existing program. This contract will allow The Whole Child to increase client capacity by 300% as well as expand our geographic reach deeper into Los Angeles County Service Planning Area (SPA) 7 Southeast Los Angeles County and newly enter Service Planning Area (SPA) 3 San Gabriel Valley.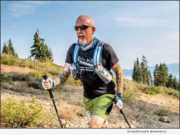 eNewsChannels NEWS: -- Stillbrave Childhood Cancer Foundation announced that its founder and director, "Tattoo Tom" Mitchell is on a mission to raise $500,000 to support children with cancer and their families. From August 9 through 13, he will return to Mount St. Helens to make his fourth attempt at what's been called "the most challenging endurance race in North America" - the Bigfoot 200.