Home
Family and Parenting
Family, Babies, and Parenting News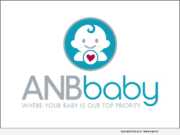 eNewsChannels NEWS: -- NB Baby, a one-stop-shopping resource for first-time parents, recently gave its brand a fresh new look and feel. While a new website and logo gives the brand a contemporary edge, the most talked about change is the company's newfound ability to connect with parents on a variety of levels.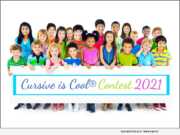 eNewsChannels NEWS: -- The Cursive is Cool® contest will be held as usual this year after encouragement from teachers, parents and students, announced the American Handwriting Analysis Foundation today, despite some schools in the USA and Canada operating remotely, or using a hybrid model with in-person learning.
eNewsChannels NEWS: -- Boston startup Rahoo Baby, a baby product company made up by a team of physicians and pediatric therapists, is launching "Rahoo U," an online classroom for parents. Launching January 25, Rahoo U teaches parents the most effective techniques for helping babies master the skills they need at each stage of development, and offers guidance on how parents can incorporate these techniques into their daily routines.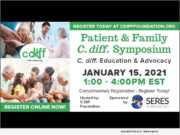 eNewsChannels NEWS: -- The C Diff Foundation will host a free, live-online, and interactive symposium on Friday, Jan. 15 from 1 to 4 p.m. EST. Sponsored by Seres Therapeutics, the event is designed for patients who are being treated for a C. diff. infection in addition to those who are recovering or who have experienced recurrences. The patients, family members and caregivers will all benefit from the information and up-to-date data presented.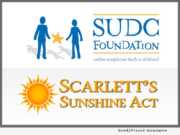 eNewsChannels NEWS: -- The SUDC Foundation applauds final passage of Scarlett's Sunshine on Sudden Unexpected Death Act. This legislation was introduced by U.S. Senators Bob Casey (D-PA), Johnny Isakson (R-GA), Sherrod Brown (D-OH), Doug Jones (D-AL) and Dan Sullivan (R-AK) and U.S. Representatives Gwen Moore (WI-04), Tom Cole (OK-04) and Jaime Herrera Beutler (WA-03).
eNewsChannels NEWS: -- No Fear Café, a co-learning center located in the heart of Detroit, announced the launching of its new online community, "Ready to Learn Circles." Moms and business owners, Alicia McKay and Shanna Sansom, have partnered to launch "Ready to Learn Circles" which is a new virtual program that pairs qualified instructors with early learners ages 2-6, for live, remote, daily Circle Time sessions.
eNewsChannels NEWS: -- There's an old adage, "A picture is worth a thousand words," and Jane Goodrich, an award-winning, New York-based photographer, is ready to teach people how to create images of their kids that will speak for themselves. Her new online course, "How to Photograph Your Kids," teaches people how to take world-class images that will surprise and delight.
eNewsChannels NEWS: -- As we zoom into the future in 2021, we see first-hand that the universe is filled with limitless opportunities. There's a real competition in the "race for space," and Sandra Snowden, aka Celestina, Ambassador PLANETXXI, has just entered the race with plans of her own to create The Eco City of the Future on PLANETXXI.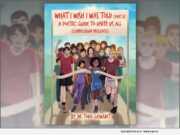 eNewsChannels NEWS: -- Author/Educator and Chiropractor based in Santa Monica, Dr. Todd Gewant, today announced the release of his 2nd book in the "What I Wish I Was Told" children's book series, "What I Wish I Was Told: Part 2: A Poetic Guide To Unite Us All" (ISBN: 979-8696235394).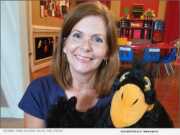 eNewsChannels NEWS: -- The best teachers truly care about their students' lives both inside and outside the classroom, and Denise Shields of Creative Kids Preschool -- and now also Creative Kids Virtual Preschool -- is proving that by her actions during the COVID-19 pandemic, according to a press release from the school.