Home
Films and Film Making
Film News, including Film and Movie Making, Filmmmakers, and Film Business News
eNewsChannels NEWS: (SAN ANTONIO, Texas) -- Get ready and brace yourself for the fast acting and exciting new small film company called 5150 Films LLC based out of Houston, Texas. Frank Shank (Screenwriter/Director) and Jacqueline Skyler (Executive Producer/Supporting Actor) have teamed up to entertain audiences with their amazing screenplays that span a variety of genres.
eNewsChannels NEWS (ATLANTA, Ga.) -- The Shimoda Film Company announces November 5th Movie Premiere of new Indie film. Primo Brown from Atlanta, Georgia, has written and directed the film, "Money Back Guarantee." Brown's new "spine-tingling" film is sure to please adult audiences in every respect and leave them at the edge of their seats.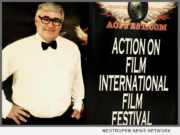 NEWS (PASADENA, Calif.) -- Chart-topping musical artist and Los Angeles-based filmmaker Michael C. Perry today announced that his film "Empty Box of Wine" has won first prize in the category "Best Animation" in the 12th Annual Action on Film International Film Festival. Perry is the lead singer in Jour Majesty, who last year rose to #2 on the indie folk charts; his entry into the film festival accompanies the upcoming Jour Majesty album, "Empty Box of Wine."
NEWS (FORT WORTH, Texas) -- "Heart of Christmas, The Secret History of The Littlest Wiseman," a gift film that pays tribute to philanthropists Mary D. and F. Howard Walsh, will premiere Sept. 7, 2016 at the Modern Art Museum of Fort Worth. At age 9, Ben Tinsley became a participant and contributor to the annual Fort Worth Christmas pageant, "The Littlest Wiseman."
NEWS: (ALBUQUERQUE, N.M.) Daniel P. Douglas announces his script, 'Richter's War,' has won best short screenplay at the February 2016 Los Angeles CineFest. The science fiction World War II hard boiled detective story has previously won or placed in multiple contests during 2015 and 2016.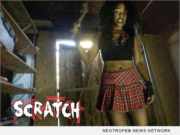 NEWS: (LOS ANGELES, Calif.) After directing over a dozen short films, French filmmaker Tristan Convert announced he has directed his first feature, 'SCRATCH,' an original horror comedy starring Daniele Watts ('Django Unchained'), for which he has launched an Indiegogo campaign, to reach $10K for finishing funds. Set in Los Angeles's known-to-be haunted Old Zoo, 'SCRATCH' is one of the first, if not the first, found footage films shot entirely on an Apple iPhone 6.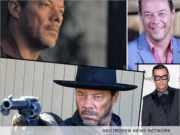 NEWS: (BEVERLY HILLS, Calif.) Actor Massi Furlan takes on the role of Anthony Servidone opposite Ben Affleck in 'Live by Night' a 1920's prohibition-era American crime film written and directed by Affleck and produced by Leonardo DiCaprio. The film is based on the novel by Dennis Lehane, is being distributed by Warner Bros and slated to hit the theaters in 2017.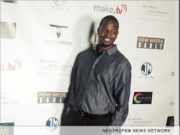 NEWS: Urbanstylz Entertainment, the independent production company, announced today that its first feature film, 'Trey the Movie,' which was produced for just $68, has grossed more than $150,000 in multiple channels of digital distribution while garnering attention at numerous film festivals. The film tells the story of a man whose life is so overwhelming that he snaps killing everyone in his path. It was Mr. James' directorial debut.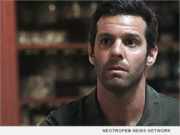 Washington, D.C. /eNewsChannels/ -- NEWS: Resulting Impact Film Productions presents 'Muerte O Gloria: The Rise of the American Soccer Fan,' a documentary film about the Barra Brava, the fan supporter group for the DC United Soccer Club from Washington, D.C. Film will premiere Sept. 2 and 3.
ALISO VIEJO, Calif. /eNewsChannels/ -- NEWS: On August 6, Liberty Lives and Council for Vaccine Safety will co-sponsor a film screening of the powerful, eye-opening documentary 'Trace Amounts.' An expert panel will directly follow the film and include the film's producers Eric Gladen and Shiloh Levine, local pediatrician Dr. Bob Sears, investigative journalist Lori Martin Gregory, civil rights lawyer George Fatheree and former Merck representative Brandy Vaughan, founder of Council for Vaccine Safety.