Fitness Industry News
eNewsChannels NEWS: -- A medical aesthetics practice near Louisville, Kentucky is branching out beyond its usual cosmetic treatments to incorporate a new program geared toward weight loss and weight management. Vibrant Med Spa recently announced the addition of its new Wellness Through Weight Management Program to aid clients in reaching their weight loss goals.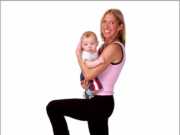 eNewsChannels NEWS: -- Moms of babies and preschoolers can get fit while spending quality time with their child with short home workouts that incorporate animated graphics and techniques to keep children entertained, says certified personal trainer Amy Burton. In response to the COVID-19 crisis, these videos are now offered for free on YouTube to make it convenient and affordable for a mother to exercise in the comfort of her home.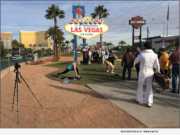 eNewsChannels NEWS: -- Freedom Fit today announced their full-length workouts filmed all across America in beautiful locations would be available for free on their new YouTube channel Freedom Fit, in order to help people worldwide while in quarantine during COVID-19.
eNewsChannels NEWS: -- ZyCal Bioceuticals Healthcare Inc. is an innovative, bone and joint specialty company that manufactures and markets ultra-premium supplements. The organization holds more than 10 years of experience in developing innovative products that healthcare professionals can use to support their patients' active lifestyles and promote healthy bone and joint health.
eNewsChannels NEWS: -- Local entrepreneurs and LGBT couple, Charlotte Kibert and Elizabeth Brackman, are proud to announce the grand opening and ribbon cutting of the very first Baptiste Power Yoga affiliate studio in the Seminole Heights neighborhood of Tampa. All Y'all Yoga is a studio that is dedicated to the simple belief that yoga is for anyone.
eNewsChannels NEWS: -- Fly Together Fitness, the first pole fitness and dance studio in Somerville is open for business with classes starting on December 9. A local small business owned and operated by eleven women united by their passion for the sport, Fly Together Fitness offers Somerville and greater Boston residents a fun new fitness alternative to traditional gym workouts.
eNewsChannels NEWS: -- Bela, the Atlanta-based wellness beverage start-up brand from Althea Brands LLC, announced today that it will be the presenting partner of "Yoga by the Water," Georgia Aquarium's monthly yoga event, through 2020. All proceeds from the sponsorship will go towards Georgia Aquarium's research and conservation efforts.
eNewsChannels NEWS: -- The City of College Park, Md. has named Posh Cycling and Fitness as the city's 2019 Business of the Year. A special award ceremony will be held at the Posh First Birthday Celebration on Nov. 2nd at noon.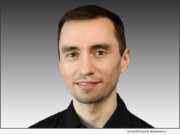 eNewsChannels NEWS: -- Intermittent fasting is not a new topic, but one that's gaining more and more traction when it comes to weight loss and achieving a healthy lifestyle. After Jeff Mirro, a health enthusiast, started researching all he could about the subject, he decided to start a blog - JeffMirro.com - where he posts data and research, shares personal stories and resources and works to help people achieve optimal health.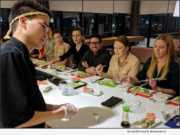 eNewsChannels NEWS: -- On a warm summer evening, what could be a better recipe for health and entertainment than learning how to make your own sushi? Wellness, nutrition, and fun all in one roll. Putting entertainment, community, and engagement into healthy living is the goal for F3 Wellness Connections, D.C. and Northern Virginia's hottest Wellness Concierge.