Fitness Industry News
eNewsChannels NEWS: -- Capezio Dance Shop has been doing business in the San Fernando Valley for 50 years and shows no signs of slowing down. Founded by Sandy Friedman - now 85-years young - she continues to operate the business with the help of her son and daughter.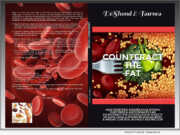 eNewsChannels NEWS: -- DéShond E Barnes, author and nutrition enthusiast, has announced the release of his book "Counteract the Fat: How Scientific Studies Have Shown That Fiber and Antioxidants Can Counteract the Physiological Effects of Junk Food & Promote Cholesterol & Weight Control Without Restriction" (ISBN: 979-8397068956).
eNewsChannels NEWS: -- Cynthia Rowland, President and CEO of Rejenuve, Inc., announced today that all Facial Magic® training kits are OnDemand and digital. "OnDemand training makes perfect sense as shipping costs increase and training OnDemand becomes more popular. Our face-saving exercises can be viewed on every internet enabled device 24/7, worldwide, without delay. This means we can easily accommodate worldwide users without costly shipping fees."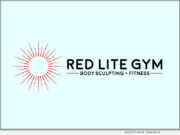 eNewsChannels NEWS: -- Red Lite Gym in Bentonville introduces a new fitness concept that combines a personalized boutique gym experience with cutting edge red light therapy body contouring treatments. Started operation on August 1, 2022, Red Lite Gym uses the only FDA-cleared red light therapy body sculpting wrap in the U.S.
eNewsChannels NEWS: -- Introducing "Solis" Sun Charged Water ... The only one of its kind, Sun Charged Water prepared and packaged, according to the centuries old Ayurvedic Health Methods!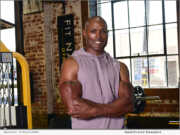 eNewsChannels NEWS: -- Sean Ruff, a fitness and fat loss expert, is no newbie to fitness or nutrition. He works as a physical education teacher in the school system and has also been a coach and trainer for more than 15 years. Now, he's flexing his muscles in the online world and plans to offer customized fitness and nutrition coaching to people who are focused on weight loss.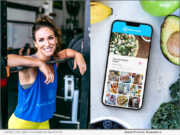 eNewsChannels NEWS: -- The Macrostax team celebrates the Fifth Anniversary of the No. 1 Macro app on the market, not only earning $17 million in lifetime revenue, but also helping to transform the lives of their 150,000 members. This is the first app of its kind to take the guesswork out of "what to eat," simplifying the macro counting process with customized nutrition plans and auto-portioned recipes.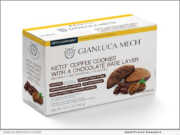 eNewsChannels NEWS: -- Gianluca Mech, a centuries old herbalist company founded in Italy, announced today they are bringing their line of prepared foods and nutrition programs to the United States for the first time. Grounded in hundreds of years of research, Gianluca Mech has distinguished itself in the study of ketosis and has appeared in 29 international scientific publications with the results of their studies.
eNewsChannels NEWS: -- Legacy Launch Pad Publishing is releasing "Ketogenic Bodybuilding: A Natural Athlete's Guide to Competitive Savagery" (ISBN: 978-1956955071), the first book by Robert Sikes. The book is the result of Sikes' experiences as a professional bodybuilder and fitness coach.
eNewsChannels NEWS: -- The COVID-19 pandemic is creating unprecedented levels of sleep deprivation, which presents a significant risk to mental and physical health, says Drink HRW. Additionally, "COVID-somnia," a term coined to describe the rising prevalence of insomnia following COVID-19 infection, has begun to emerge.