Fitness Industry News
eNewsChannels NEWS: -- DR ZVI PEARLSTEIN, founder of Missing Links Health, Inc., is proud to introduce his latest innovation, SitFit Chair, a revolutionary portable multi-positional personal home gym chair.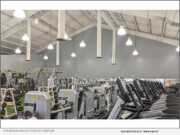 eNewsChannels NEWS: -- The award-winning Fountain Spa, a Bergen county family-owned business, announces the Grand Opening and expansion of its location in Ramsey, New Jersey to become The Fountain Spa & Fitness Center, opened to the public for membership sales, tours and workouts on September 21, 2020.
eNewsChannels NEWS: -- A pine forest in the heart of a nature preserve in Mequon, Wisconsin will be the site of the first of three conscious dance movement sessions, "The Wisdom of Your Body" series. It is offered by Carrie Branovan, the Milwaukee-born artist-educator who founded "Dance Your Prayers."
eNewsChannels NEWS: -- EIM (Exercise Is Medicine) Personal Training, an elite personal training studio in Birmingham, Alabama, located in the heart of Mountain Brook, announced today that they have officially opened.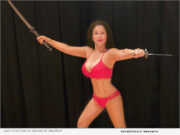 eNewsChannels NEWS: -- Judy Stetson, widow, teacher, bodybuilder, and contestant for Ms. Health and Fitness 2020 suits up in a bikini to ride the wave of pandemic changes throughout the Fall school season. The teacher battled memories of 911 emergency calls and widespread stress syndrome from the COVID crisis that took the life of her adult former student.
eNewsChannels NEWS: -- Today, Cerus Fitness(R) announced it will open a 10,000 Square Foot Training Facility set to open late Fall 2020 in Frederick, Colorado. The facility, which is located at the intersection of I-25 and Highway 52 boasts a wide assortment of state-of-the-art training equipment paired with a large amount of open cross-functional space for varied training Cerus Fitness announced today.
eNewsChannels NEWS: -- A medical aesthetics practice near Louisville, Kentucky is branching out beyond its usual cosmetic treatments to incorporate a new program geared toward weight loss and weight management. Vibrant Med Spa recently announced the addition of its new Wellness Through Weight Management Program to aid clients in reaching their weight loss goals.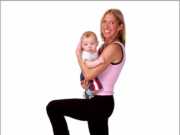 eNewsChannels NEWS: -- Moms of babies and preschoolers can get fit while spending quality time with their child with short home workouts that incorporate animated graphics and techniques to keep children entertained, says certified personal trainer Amy Burton. In response to the COVID-19 crisis, these videos are now offered for free on YouTube to make it convenient and affordable for a mother to exercise in the comfort of her home.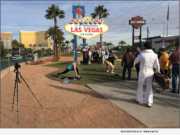 eNewsChannels NEWS: -- Freedom Fit today announced their full-length workouts filmed all across America in beautiful locations would be available for free on their new YouTube channel Freedom Fit, in order to help people worldwide while in quarantine during COVID-19.
eNewsChannels NEWS: -- ZyCal Bioceuticals Healthcare Inc. is an innovative, bone and joint specialty company that manufactures and markets ultra-premium supplements. The organization holds more than 10 years of experience in developing innovative products that healthcare professionals can use to support their patients' active lifestyles and promote healthy bone and joint health.