Fitness Industry News
eNewsChannels NEWS: -- Bela, the Atlanta-based wellness beverage start-up brand from Althea Brands LLC, announced today that it will be the presenting partner of "Yoga by the Water," Georgia Aquarium's monthly yoga event, through 2020. All proceeds from the sponsorship will go towards Georgia Aquarium's research and conservation efforts.
eNewsChannels NEWS: -- The City of College Park, Md. has named Posh Cycling and Fitness as the city's 2019 Business of the Year. A special award ceremony will be held at the Posh First Birthday Celebration on Nov. 2nd at noon.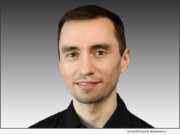 eNewsChannels NEWS: -- Intermittent fasting is not a new topic, but one that's gaining more and more traction when it comes to weight loss and achieving a healthy lifestyle. After Jeff Mirro, a health enthusiast, started researching all he could about the subject, he decided to start a blog - JeffMirro.com - where he posts data and research, shares personal stories and resources and works to help people achieve optimal health.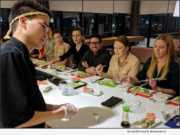 eNewsChannels NEWS: -- On a warm summer evening, what could be a better recipe for health and entertainment than learning how to make your own sushi? Wellness, nutrition, and fun all in one roll. Putting entertainment, community, and engagement into healthy living is the goal for F3 Wellness Connections, D.C. and Northern Virginia's hottest Wellness Concierge.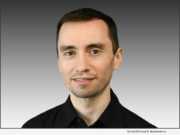 eNewsChannels NEWS: -- Health enthusiast Jeff Mirro has announced a new blog - JeffMirro.com - that gives free advice on intermittent dry fasting to lose weight and cure health problems. It draws from the collected experience and knowledge of many of the most influential online experts and motivates people to lose weight, heal, and rejuvenate.
eNewsChannels NEWS: -- Ashtanga House of Yoga, LLC is a new studio dedicated to the power of the Ashtanga practice and is located at 11890 Douglas Rd Suite 109, Alpharetta, GA 30005. Ashtanga House of Yoga welcomes students of all levels and yoga backgrounds.
eNewsChannels NEWS: -- Adventure Out, California's leader in outdoor adventure, is now holding Stand Up Paddleboard clinics and tours at Mission Bay & Mission Creek Park in San Francisco. These programs will bring Adventure Out's professional and quality programming to the heart of San Francisco. On and off-board instruction will ensure that all participants are hitting the water safely and responsibly.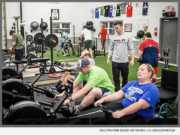 eNewsChannels NEWS: -- Unified Health & Performance (UHP), a distinctive fitness center located in Lancaster, Massachusetts aspires to be a presence in inclusive athletics. Founded in 2016 with a mission to enable people with and without disabilities to train alongside one another, UHP members encompass a wide range of athletes with personal fitness goals including those from high school and collegiate sports programs, marathon runners, and individuals.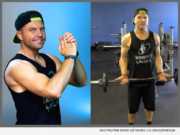 eNewsChannels NEWS: -- A new smartphone sports and fitness app, 1 Workout 4 Life, launched by Fitness Spark Plug, is designed to get people in shape and keep them in shape - not just for the short-term, but long-term too. This flagship program is free to download on Google Play and the Apple App Store.
eNewsChannels NEWS: -- It's been said many times recently that sitting is the new smoking. The long term sitting at an office desk can put serious stress on the lower back, says SoCal Neck & Back Injury Center. Lower back can be debilitating, and can cause a chain of other issues, including headaches, neck issues, obesity, type 2 diabetes, and even heart disease.