General Editorial News, Human Interest, and Lifestyle Feature Stories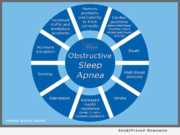 eNewsChannels NEWS: -- Dr. Tiffany Dudley of Spodak Dental Group is committed to saving lives and is dedicated to helping her community members treat their sleep apnea condition. Studies show that people who suffer from untreated sleep apnea can have a decreased life expectancy, so treatment is incredibly important for overall health.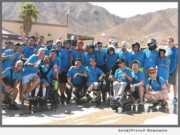 eNewsChannels NEWS: -- Kids of Courage, a medically-supervised travel program for seriously sick children and young adults, is currently in Las Vegas for their annual summer adventure. The unique non-profit program provides adaptive activities and events for individuals with life-threatening illnesses and serious disabilities.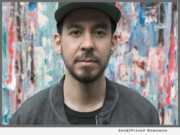 eNewsChannels NEWS: -- As announced today by Outbreak Presents and Live Nation, Mike Shinoda is set to headline the latest installment of the Monster Energy Outbreak Tour. Tickets go on sale starting Friday, August 10, 2018 at 10 a.m. local time, with special pre-sales starting Tuesday, August 7 at 10 a.m. local time.
eNewsChannels NEWS: -- Labor Day for many marks the end of summer, and according to sales data from TravelInsurance.com, a top travel insurance comparison site, American travelers in 2018 are planning to spend those last vacation days on long trips across the U.S. and Canada and in the U.K., Ireland and Italy.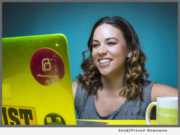 eNewsChannels NEWS: -- Passageway Press, a boutique publisher based in the U.K., has acquired recovery blogger Kelly Fitzgerald Junco's memoir, which recounts her journey from party chica to sober senorita - moving from suburban Pennsylvania to the tourist city of Cancun, Mexico and then succumbing to alcohol and cocaine addiction.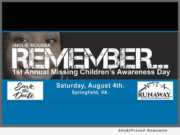 eNewsChannels NEWS: -- On August 4, 2018, all around the Washington D.C. metro region, local law enforcement will gather along with Not a Runaway, NCMEC, families of other missing children and related vendors and sponsors in a collaborative effort to host the first region-wide 'Jholie Moussa REMEMBER... Missing Children's Awareness Event.'
eNewsChannels NEWS: -- As of July 2018, Papa Inc. expands to the Fort Myers and Naples markets to assist seniors and elders with transportation, household chores, teaching technology, and companionship. Papa recruits college students, and bridges the generational gap of young adults and senior citizens through their platform. Currently Papa has 300 Papa Pals on board who have the freedom to choose their schedule.
eNewsChannels NEWS: -- Nola Bulls, LLC steps up to the big leagues for the 12th edition of the ever-growing San Fermin in Nueva Orleans (SFNO) presented by The Advocate, a.k.a. The Running of the Bulls in New Orleans. Los Pastores of Nola Bulls took a step forward booking a major music act, so 2018 promises to be an amazing year of music, food, drinks and what lovers of New Orleans like to do: Laissez les bons temps rouler.
eNewsChannels NEWS: -- Cottage Cooking, a cooking class business in Asheville, North Carolina, has recently launched a YouTube Channel to showcase a series of topics, including a behind-the-scenes peek into what happens before a cooking class, how the company got started, tips for making a tomato basket and more.
eNewsChannels NEWS: -- The type of fence that residential homeowners decide to use will not only play an essential role in the house's exterior design, but also provides one of the most basic human needs - protection. Capitol Fence and Deck of Austin, Texas shares their tips for homeowners to buy the right fence between wrought iron, chain link, or wood.