General Editorial News, Human Interest, and Lifestyle Feature Stories
eNewsChannels NEWS: -- Evolve Physical Therapy proudly partners with Rock Steady Boxing to help knock out Parkinson's disease throughout NYC, offers new exercise program specifically aimed at improving the quality of life for people living with Parkinson's Disease, garners NBC Nightly News attention.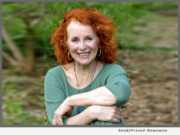 eNewsChannels NEWS: -- Kathleen Hanagan, psychotherapist, priestess, and author of the book "Loveseed: The Template For Birthing a New World," announces the launch of a free master class series, "Conversations with Co-Creators of the New World," from Nov. 1-30, 2018.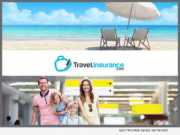 eNewsChannels NEWS: -- For the best prices and travel options, October is an ideal time to book your holiday travel, whether it's a family gathering for Thanksgiving or a ski trip around Christmas break, according to TravelInsurance.com. It's a great time to take advantage of deals, which become harder to come by closer to the intended travel date.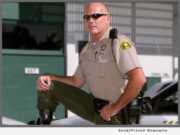 eNewsChannels NEWS: -- The National Law Enforcement Museum will open to the public on October 13 in Washington D.C. and MAGLITE(R) representatives and San Bernardino County Sheriff Lieutenant Jim Considine will be in attendance to experience this momentous occasion.
eNewsChannels NEWS: -- With society continuing to place great emphasis on youthfulness, for many women, aging presents its own unique midlife crisis. Desiree Arnold understands firsthand the emotional and physical toil on women upon reaching their 40's and beyond. A holistic practitioner, naturopath and the founder of Lifely Up, a web portal dedicated to menopausal transition, Arnold wanted to nurture women through a passage that she feels should be celebrated not vilified.
eNewsChannels NEWS: -- On Sunday, October 7, 2018, The Herschel "Woody" Williams Medal of Honor Foundation will be breaking ground for construction of the Maine Gold Star Families Memorial Monument. This memorial is one of 87 across 34 states that will honor all our Gold Star Families.
eNewsChannels NEWS: -- TeamSnap, the household name in integrated sports management, has partnered with Champion Athleticwear to be the official provider of custom fanwear sold through TeamSnap's Team Store. The Team Store ecommerce platform gives TeamSnap's 20 million users direct access to purchase custom branded Champion apparel through the popular app.
eNewsChannels NEWS: -- As one of the first major storms of 2018 looms over the East Coast, many travelers may be caught off guard if their vacations are impacted, according to TravelInsurance.com. But for those who purchased travel insurance already, many of their trip costs could be covered for travel interruptions or cancellations if directly impacted by Hurricane Florence.
eNewsChannels NEWS: -- DFW Free Day of Yoga's mission is expand and enhance the practice of yoga, building a greater sense of community in the Dallas Fort Worth Metroplex. The 12th Annual DFW Free Day of Yoga begins with the Kick-Off Festival in Farmer's Market featuring the LARGEST COMMUNITY CLASS IN DFW opening the festival at 9 a.m.
eNewsChannels NEWS: -- California Assembly members gave a standing ovation and warm welcome to Sikh American guests at the California State Assembly (August 21, 2018), says The Punjabi American Heritage Society. The Assembly unanimously passed resolution ACR 267 declaring the month of November as Sikh Appreciation and Awareness Month.