General Editorial News, Human Interest, and Lifestyle Feature Stories
eNewsChannels NEWS: -- Care9 Redesign Home Staging, a Havre de Grace, Maryland based professional home staging and interior redesign firm, has taken their design services digital. Their e-design services now allow clients from anywhere in the world to get expert advice on staging and redesigning their home's interior while still enjoying the satisfaction of do-it-yourself project completion.
eNewsChannels NEWS: -- JaneUnChained News Network, a 501(c)(3) based in Los Angeles, announces that animal lovers across the nation are expressing their disappointment and disgust over the glorification of fur by CBS during its Super Bowl halftime show as rapper Big Boi appeared drenched in fur. In a tragic irony, the word LOVE then filled the screen.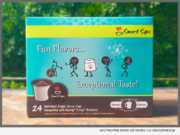 eNewsChannels NEWS: -- Smart Sips Coffee founder and president, Lara Nikola, went swimming with the sharks from Shark Tank as a guest on Good Morning America's newly-branded afternoon show called "Strahan and Sara," pitching her unique fun flavored coffees, lattes, cappuccinos and hot chocolates.
eNewsChannels NEWS: -- Edward Johnson aka Dr. Love - that's Dr. the Real Deal Love - founder of Love University, and author of the workbook, "3 Things Every Woman Needs to Know about a Man" (ISBN: 978-1928681526) is quickly gaining credibility in the relationship industry and rapidly becoming one of the premier authorities on dating, love and romance.
eNewsChannels NEWS: -- J.S. Fletcher and Kathy Newbern, founders of YourNovel.com, are still going strong after nearly three decades of personalizing romance novels for couples far and wide. Imagine you and your Sweetheart starring in a book. How romantic. YourNovel.com offers more than 50 romantic novels to select from.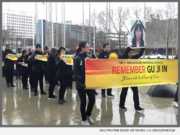 eNewsChannels NEWS: -- According to the Human Rights Association for Forced Conversion (HAC), Northern California Branch, on December 30th, Ms. Gu Ji-in, a 25 year old women was found dead at a lodging in Hwasun; a victim of a coercive conversion program. The Hwasun Police Department confirmed an investigation and the woman's parents were questioned about their involvement in the confinement and death of their daughter.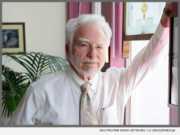 eNewsChannels NEWS: -- Dr. Don Harte, noted chiropractic activist and former Libertarian State Senate candidate, is "outraged by the dog-and-pony flu shot show during the recent Golden Globes awards. But it was entertaining, in a very weird way, including the shock and disgust of some of the intended victims, notably William Defoe."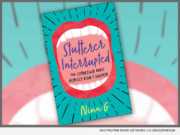 eNewsChannels NEWS: -- Stuttering Comedian, Nina G. announces the release of her second book: "Stutterer Interrupted: The Comedian Who Almost Didn't Happen" (ISBN: 978-1631526428; August 6, 2019). While childhood angst and everyday incidents offer fodder for her stand-up comedy on stage, Nina G. peels aside the punchlines to share her very personal story in her new book.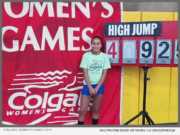 eNewsChannels NEWS: -- Thousands of athletes from all over the East Coast, from first-grade through college and beyond, competed this weekend at the third preliminary of the nation's largest women's amateur track and field series, the 2018 Colgate Women's Games (Dec. 28-30, 2018).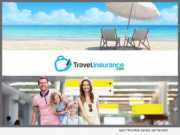 eNewsChannels NEWS: -- With almost all travel insurance providers reporting strong growth in 2018, TravelInsurance.com expects this momentum to continue into 2019, and has identified five key drivers. In recent years travel for many has become less about simply taking a break and more about connecting with loved ones, immersing ourselves into what we are passionate about and exploring places that surprise, delight and challenge our views of the world.