General Editorial News, Human Interest, and Lifestyle Feature Stories
eNewsChannels NEWS: -- Hak's, a leading manufacturer of clean ingredient sauces, condiments, and prepared foods looks forward to showcasing its full product line at the Winter Fancy Foods show, Booth #6406, from January 21 - 23 in San Francisco. Hak's products feature a unique combination: They're all designed by celebrity chef and founder Sharone Hakman, while offering great taste AND clean ingredients.
eNewsChannels NEWS: -- From an initial field of thousands, some 445 girls and young women from elementary school through college and beyond, have scored points to earn a spot in the semi-finals of the 44th annual Colgate Women's Games Track and Field Series. From Georgia to Massachusetts, these gifted young competitors include some of the nation's top-ranked athletes in their events and divisions.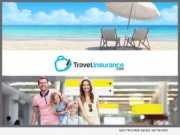 eNewsChannels NEWS: -- TravelInsurance.com today outlined five key points retirees should consider in regard to travel insurance before they hit the road in the coming year. 'While travel can be complicated at any age, retirees are faced with additional considerations, especially when it comes to medical coverage,' said Stan Sandberg, co-founder.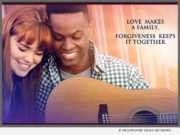 eNewsChannels NEWS: -- Urbanstylz Entertainment today announced that 'Resolution Song' will be released nationwide. The film's underlying faith, family, and racial components will resonate with all communities. Directed by award-winning Film Director, Antonio James ('Trey,' 2013), "Resolution Song" was acquired by Sony Pictures affiliate, Smith Global Media, in 2016 and will be released via Sony Pictures Home Entertainment division February 6, 2018.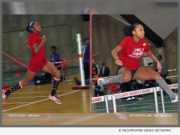 eNewsChannels NEWS: -- A number of personal best performances marked an exceptional early start to the indoor track season as East Coast athletes from Boston to Virginia competed in one of the largest opening preliminary meets of the 44th annual Colgate Women's Games.
eNewsChannels NEWS: -- Since 2012, travel insurance has been growing consistently at more than ten percent (10%) per year*, with recent activity driving even more interest, according to TravelInsurance.com. For 2018, Stan Sandberg, co-founder of TravelInsurance.com, predicts similar growth, bringing the overall U.S. travel insurance market to nearly $3.5 billion.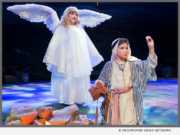 eNewsChannels NEWS: -- The Fort Worth production of The Littlest Wiseman started as a modest junior high school play about the humble birth of Jesus. Now in its 57th consecutive annual run in 2017, the play has evolved into an elaborate production that is one of Fort Worth's longest-running Christmas season entertainment events.
eNewsChannels NEWS: -- Professionals Guild announced today its New Year's Eve Party at the Hyatt Regency Santa Clara in Silicon Valley as well as one at the San Ramon Marriott Hotel. The New Year's Eve party date is Dec. 31, 2017 and hours are 8:30 p.m. to 1 a.m. Jan. 1, 2018.
eNewsChannels NEWS: -- Urban Air Trampoline & Adventure Park is over 49,000 square feet of indoor family fun, serving the Treasure Valley and Meridian area. Urban Air is suitable for all ages and fitness levels, and offers guests a wide variety of physical activities across its attractions.
eNewsChannels NEWS: -- America's Real Life Urban Super Hero, DangerMan, will once again honor the heroics of local community activists at the 2nd Annual 2017 DangerMan Hero Awards Show, to be held the evening of Saturday, December 9 at the California African American Museum (CAAM). The highly anticipated event will begin at 6 p.m. with a red carpet and VIP reception, produced by actor, mentor and philanthropist Roger I. Tinsley.