General Editorial News, Human Interest, and Lifestyle Feature Stories
eNewsChannels NEWS: -- Whether you call it a lake home, cabin, cottage or camp, buyers are naturally drawn to the water's edge when looking at lakeshore properties. The wide variety of shoreline conditions gives buyers a lot to consider before they write a purchase agreement, says John Gehring, owner of Solo Dock, a tip-in dock manufacturer in Long Lake, Minnesota.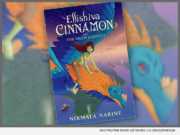 eNewsChannels NEWS: -- Vanadala Publishing, a division of NNGL, announces the publication of "Ellishiva Cinnamon and The Sixth Element" (ISBN: 978-0996207126, paperback), a novel of environmental stewardship, by best-selling author, social responsible entrepreneur, humanitarian and global lifestyle television host, Nirmala Narine.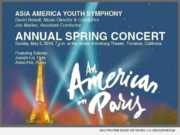 eNewsChannels NEWS: -- The ASIA AMERICA YOUTH SYMPHONY (AAYS) will premiere its first ever, "Music On Canvas". DAVID BENOIT, Music Director and Conductor, will lead the prestigious AAYS in a performance of Gershwin's classic "An American In Paris" while young artists from RYMAN ARTS create inspired artworks live on stage to the music.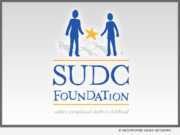 eNewsChannels NEWS: -- The SUDC Foundation is pleased to support Scarlett's Sunshine on Sudden Unexpected Death Act, legislation reintroduced by U.S. Senators Bob Casey (D-PA), Johnny Isakson (R-GA), Sherrod Brown (D-OH), Doug Jones (D-AL) and U.S. Representatives Gwen Moore (WI-04), Tom Cole (OK-04) and Jaime Herrera Beutler (WA-03) to combat sudden, unexpected infant and child deaths.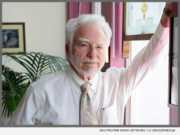 eNewsChannels NEWS: -- Dr. Don Harte, noted chiropractic activist, former Libertarian State Senate candidate, issues a dire warning against SB 276, which will eliminate the medical exemption for vaccination. "This is political-medical terrorism of parents and children."
eNewsChannels NEWS: -- Best Friends Pet Hotel is inviting pet-owning families to the new facility's grand opening celebration on Saturday, April 6, 2019 from 10 a.m. to 4 p.m. The event will offer free pet portraits with digital downloads, treats for pets at the Best Friends Treat Truck, refreshments for all guests, dog demonstrations, and tours of the new facility offering the latest in pet care.
eNewsChannels NEWS: -- "THE UNIVERSAL GRAIN. Game of Professionals. Society. The Last Chance" to be held on May 11, 2019 beginning at 10 a.m. ET, ALLATRA International announced today. This momentous event will be held at Georgia Aquarium, in the Oceans Ballroom in the city of Atlanta, Georgia, USA.
eNewsChannels NEWS: -- George Mason was a short, bookish man who was a friend and neighbor of athletic, broad-shouldered George Washington, says author William G. Hyland, Jr., in his new book, "George Mason: The Founding Father Who Gave Us the Bill of Rights" (ISBN: 978-1621579267; Regnery History).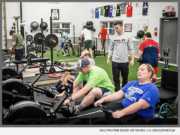 eNewsChannels NEWS: -- Unified Health & Performance (UHP), a distinctive fitness center located in Lancaster, Massachusetts aspires to be a presence in inclusive athletics. Founded in 2016 with a mission to enable people with and without disabilities to train alongside one another, UHP members encompass a wide range of athletes with personal fitness goals including those from high school and collegiate sports programs, marathon runners, and individuals.
eNewsChannels NEWS: -- With over 10 years of experience, certified dog groomer Christin Boyte is bringing her family-owned mobile dog spa, Primped Pooches, to McKinney, Allen and Frisco, Texas.