General Editorial News, Human Interest, and Lifestyle Feature Stories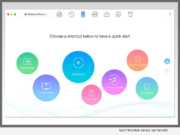 eNewsChannels NEWS: -- Switching to iPhone 8 / 8 Plus is not just getting a new device, it also comes along with the hard task of a plethora of vital data and files migration. Given that, iMobie introduces its robust data transfer program - AnyTrans, to completely brace for data migration between iPhone and iPhone, even from Android to iPhone comprehensively.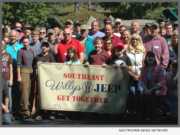 eNewsChannels NEWS: -- Old Willys Jeeps from 1941-1964 will be on display at the 2017 Southeast Willys Jeep Get Together including military, CJs, wagons, truck, and forward control. More than 30 Willys Jeeps will be on display representing originals, restorations and modified in varying conditions from "rust buckets to trailer queens."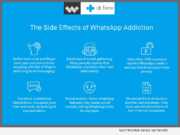 eNewsChannels NEWS: -- Whilst having a potential WhatsApp addiction might not seem to be a big issue, stopping to think about how often you use the app might alert you to just how much of your day is spent: checking, messaging and uploading media through WhatsApp. Dr.Fone have devised a clever test which asks a variety of questions about a person's WhatsApp use. The answers are very specific so feedback at the end of the test can tell users exactly how 'addicted' they might be to the app.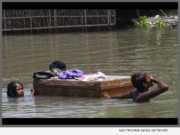 eNewsChannels NEWS: -- At the same time as Hurricane Harvey wreaked havoc in Texas, with Hurricane Irma following in Florida, unprecedented flooding was occurring in India, Nepal and Bangladesh, the nonprofit ServeNow announced today. This has largely been overshadowed by these other events and has received little press coverage.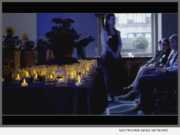 eNewsChannels NEWS: -- The Sudden Unexplained Death in Childhood (SUDC) Foundation released a powerful new documentary, "Love Beyond Reason," that offers a snapshot of the unique challenges and unanswered questions that follow a sudden, unexpected and unexplained loss of a child.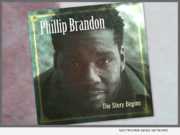 eNewsChannels NEWS: -- Springing forth following eight years of tours as "Narrator" with platinum selling rock band Trans-Siberian Orchestra to a feature role in the life story of Gospel legend BeBe Winans, "Born For This: The Musical," Los Angeles native singer-songwriter-actor Phillip Brandon now proudly unveils his debut CD, "The Story Begins," via a spectacular live launch performance Thursday, October 12 at The Colony Theatre in Burbank, California.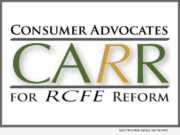 eNewsChannels NEWS: -- Consumer Advocates for RCFE Reform (CARR) is pleased to announce it has received an AARP Community Challenge Grant. AARP announced its grant recipients on its website on 7 September, 2017. CARR is one of only 4 AARP's Community Challenge Grant recipients in California.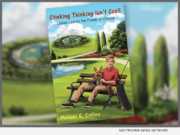 eNewsChannels NEWS: -- Mekani G. Collins was born a micro-preemie at one-pound, two and a half ounces. Doctors stated he would not live. He survived imminent death, seven surgeries and severe sleep apnea (he stopped breathing 61 times in one night) before his fourth birthday. Today, health is so important to him that he wrote a book - "Stinking Thinking Isn't Cool!" (ISBN: 978-0998819419) published by Textorium Publishing. It's an action-packed teenage adventure that's all about pushing boundaries and making the right choices.
eNewsChannels NEWS: -- Every year millions of parents send their children off to college for the first time and what to pack for that child is top of mind, says MAG Instrument Inc. The days of making sure they have clean sheets, lots of socks and an umbrella are long gone. Kids these days have very different needs than in years past and College Magazine has put together a list of the Top Ten Safety and Security Items College Kids Must Have and a MAGLITE flashlight is top of the list.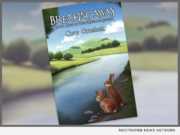 eNewsChannels NEWS: -- Poor people are poor because they choose to be poor, says 'professional plaintiff' turned children's book author Cory Groshek, who is also the founder of personal growth and development brand Manifestation Machine. He's the author of "Breaking Away: Book One of the Rabylon Series" (ISBN: 978-1946029003).