General Editorial News, Human Interest, and Lifestyle Feature Stories
eNewsChannels NEWS: (OWENSBORO, Ky.) -- March 2, 2017 is designated "Read Across America" day by the National Education Association, and the Moonlite Bar-B-Q-Inn is taking it one step further. It's partnering with the University Press of Kentucky and the Daviess County Public Library to host community reading events every Monday night in March.
eNewsChannels NEWS: (FREMONT, Calif.) -- EGW Publishing, established 1979, is proud to announce the release of its newest book, "Poets About Poetry: Interviews with Contemporary American Poets" by H. Philip Hsieh. 14 renowned poets, including four Poets Laureate of the United States, a Nobel Prize winner (chemistry), three Pulitzer Prize Winners and other prestigious poetry award recipients are presented in this book of interviews.
eNewsChannels NEWS: (ROMEOVILLE, Ill.) -- Solesence, a skin care product manufacturer at the forefront of environmental protection technology, has announced a partnership with leading prestige beauty brand Colorescience in a special collaboration to develop products for skin care and protection. As part of their joint development and supply relationship, Solesence will use patented mineral skin care actives technology to develop sunscreen products exclusively for Colorescience.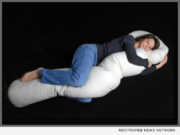 eNewsChannels NEWS: (CHICAGO, Ill.) -- The world is finally waking up to healing their bodies during sleep. Body Pillow Therapy(TM) from Earthy Pillows (formerly The Curvy Pillow Company) is a new concept in maintaining proper posture for comfort and healing during rest and recovery from injury.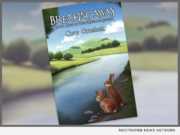 eNewsChannels NEWS: (GREEN BAY, Wis.) -- Manifestation Machine, a global personal growth and development brand, has announced the release of "Breaking Away: Book One of the Rabylon Series" (ISBN: 978-1946029003), the debut, middle grade fiction novel from Cory Groshek, a man dubbed a "professional plaintiff" by the Milwaukee Journal Sentinel who, in early 2015, filed three Class Action lawsuits over alleged violations of the Fair Credit Reporting Act, including one against cable giant Time Warner Cable.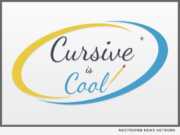 eNewsChannels NEWS: (LOS ANGELES, Calif.) -- The annual Cursive is Cool(R) contests are presented by the Campaign for Cursive(R), a committee of the American Handwriting Analysis Foundation (AHAF) on National Handwriting Day. Each year, National Handwriting Day is celebrated on Jan. 23, the date associated with the birth of John Hancock.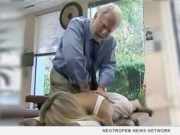 eNewsChannels NEWS: (CORTE MADERA, Calif.) -- Dr. Don Harte, noted chiropractic activist and former Libertarian State Senate candidate, condemns the new "children's rights" bill, SB18, as "a vicious attack upon children, the family and individual liberty. It's a forced drumming up of the medical business, that is nothing short of medical Nazism."
eNewsChannels NEWS: (BROOKLYN, N.Y.) -- Thousands of young athletes braved the cold outside while the competition heated up inside at the third preliminary meet of nation's largest amateur track series for women, the 43rd annual Colgate Women's Games. From Boston to Georgia, girls of all abilities from elementary school through college and beyond continued to improve, with many leaders now achieving nationally ranked scores.
eNewsChannels NEWS: (BROOKLYN, N.Y.) -- Returning champions and promising newcomers from Boston to Virginia in first grade through college and beyond competed this weekend at the opening preliminary meet of the Colgate Women's Games, the nation's largest female amateur indoor track and field series.
eNewsChannels NEWS: (PLANT CITY, Fla.) -- Delivering melodies, harmonies and lyrically driven songs, Ed Verner looks to a music passion with honesty, humility and humor. The end result and goal is neither world domination nor awards, but more so, another ear to listen, another person to download and maybe a few dollars on the side.