General Editorial News, Human Interest, and Lifestyle Feature Stories
eNewsChannels NEWS: -- Despite the ongoing efforts of many leaders to suppress the voices of Georgia residents, Black and Brown voters turned out in record numbers, electing the most diverse leadership in the state's history. The Georgia Coalition for the Peoples' Agenda's women's network, Georgia Black Women's Roundtable (BWR) recognized the historic leadership of local Black women.
eNewsChannels NEWS: -- ByDam Multimedia announces its latest release: "From A Place of Love - My Adoption Journey," an award-winning documentary film from Writer, Producer, Director David Bynum.
eNewsChannels NEWS: -- California IVF Fertility Center, a full-service infertility treatment center based in Northern California announced the second annual infertility awareness campaign. The center will accept video applications from now through April 17, 2021. The 5 selected recipients will receive free fertility services that may include IVF, a tubal ligation reversal surgery, and a donor egg IVF cycle.
eNewsChannels NEWS: -- Launch Pad Publishing is releasing a groundbreaking new book about health, energy and longevity by biochemist, Registered Dietitian, sports nutritionist and formulation scientist Shawn Wells. The author's experiences overcoming a range of personal health battles led to the writing of the book, which supplements scientific research with his own personal experiences.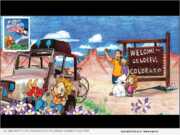 eNewsChannels NEWS: -- "Eli and Mort's Epic Adventures Colorado Summer Road Trip" by Elyssa Nager provides a captivating outlet for families interested in a Colorado road trip. The book, published by Resort Books Ltd, is ideal for children aged 3 to 12, brings to life favorite places to visit across the Mile High State.
eNewsChannels NEWS: -- Sidekick Services Corporation has published a new book titled "The Theory of Personality," subtitled "The Three Of Us," which identifies an ancient belief that all of us are born with three individual personalities.
eNewsChannels NEWS: -- Sugarpeel announces newest Deliberately Considerate™ digital publication recognizing people trying to change the world for the better, featuring Native American Oren Lyons, Faithkeeper of the Onondaga Nation and international advocate for our Mother Earth, and Indigenous rights.
eNewsChannels NEWS: -- Leaders in Colorado eye health advocacy, the Colorado Optometric Association (COA) and 2020 Eyes Colorado, announce that participating local optometrists are offering no-cost comprehensive eye exams to infants 6-12 months of age regardless of income or insurance.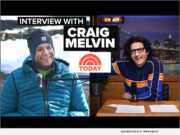 eNewsChannels NEWS: -- On December 9 of 2020, Craig Melvin, a news anchor on the Today Show, lost his forty-three-year-old brother, Lawrence Meadows to colon cancer. Weeks later, Craig sat down with "Ten Minutes With Brian Kelsey" talk show host, Brian Kelsey, for an off-the-wall interview, oddly enough, in Brian's driveway.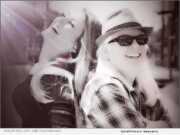 eNewsChannels NEWS: -- Taylor Dee, a beloved Texas country-western singer considered by peers to be skyrocketing toward stardom, died Sunday night (3-14-2021) after she was injured in a Euless car accident, the Texas Newsroom announced this week.