General Editorial News, Human Interest, and Lifestyle Feature Stories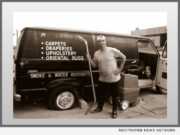 eNewsChannels NEWS: (HAMILTON, N.J.) -- Just as sure as the sunrise, it's guaranteed to happen every Spring. They promise to clean all the carpets in your house for a super cheap price. Sound too good to be true? It probably is, says the top exec at AllstateCleaning.com in Hamilton, New Jersey. To make matters worse, they finally show up - three hours late - in a beat-up pickup truck with no company name, and hop out in torn jeans and a soiled tee-shirt. Then you realize it: you've been the victim of a bait and switch campaign.
eNewsChannels NEWS: (MYRTLE BEACH, S.C.) -- Everyone knows "cats rule," not only online but in millions of feline-loving households. As it turns out, at the upcoming BlogPaws Conference taking place in Myrtle Beach, South Carolina from May 18-21, 2017, the cat presence will also include several celebrity cats of Instagram, play host to the Cat Writer's Association, prominent cat brands like PawCulture and feature Hauspanther founder and New York Times best-selling author, Kate Benjamin.
eNewsChannels NEWS: (LOS ANGELES, Calif.) -- It's that time of year again for iPhone and iPad users to give their device a spring cleaning and make it sleeker, faster and enable more free storage. To help clean up devices safely without risk of mistakenly deleting important data forever, iMobie brings iPhone manager AnyTrans to back-up iPhone/iPad before cleaning and iPhone data recovery software PhoneRescue as a life saver in case any data loss occurs.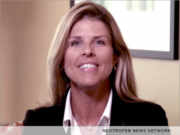 eNewsChannels NEWS: (KIRKLAND, Wash.) -- "America faces a senior health crisis that is also an employment crisis," says Denise Gott, CEO of ACSIA Partners, one of the nation's largest long-term care insurance agencies. In most U.S. households an out-of-the-blue "job offer" will suddenly appear.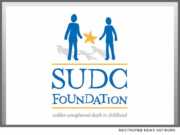 eNewsChannels NEWS: (CEDAR GROVE, N.J.) -- The emotional trauma associated with losing a child is overwhelming. But when that loss is combined with a total lack of explanation, grief can become far more complicated, says the SUDC Foundation. Sudden Unexplained Death in Childhood (SUDC) is the sudden unexplained death of a child over the age of one which remains unexplained after a thorough case investigation is conducted.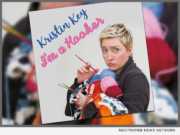 eNewsChannels NEWS: (LOS ANGELES, Calif.) -- Uproar Entertainment is excited to announce the release of "I'm A Hooker" by Kristin Key. Armed with her quick wit and her trusty guitar, the Texas native slings her signature goofy songs and hilarious jokes on her fourth collaboration with Uproar Entertainment.
eNewsChannels NEWS: (LA MESA, Calif.) -- Legalize Ferrets, a California organization that continues to advocate for ferret legalization in the state, has a watchful eye on The California Fish and Game Commission this month. Why? The commission is set to consider issuing permits for ferrets during its April 26, 2017 meeting in Van Nuys, Calif.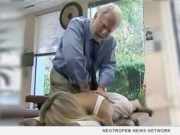 eNewsChannels NEWS: (CORTE MADERA, Calif.) -- Dr. Don Harte, chiropractic activist, says Trump's new panel, headed by Chris Christie, to deal with the opioid epidemic, is "philosophically and scientifically dead wrong." Dr. Harte declares, "The reason for this epidemic is clear. Orthopedists and other doctors freely prescribe Oxycontin, Fentanyl, Soma and other opioid drugs, get their patients addicted."
eNewsChannels NEWS: (CULVER CITY, Calif.) -- At its March 27, 2017 meeting, the City Council of the City of Culver City adopted a Resolution to declare itself a sanctuary city. According to the Resolution, "The City of Culver City is a sanctuary city for all of its residents, and the City stands in solidarity with other sanctuary jurisdictions."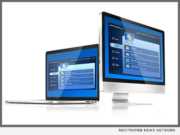 eNewsChannels NEWS: (NEW YORK, N.Y.) -- Today, March 31, 2017 is the yearly World Backup Day. As the easiest backup service provider, AOMEI Technology is very pleased to remind you to backup data in advance in case of any unexpected issues. These days, 5,000 computers get stolen or lost in USA, one out of ten computers infected with virus every month, nearly one-third of data disasters caused by accident, and over ninety percent of computer users have experienced hardware failure.