General Editorial News, Human Interest, and Lifestyle Feature Stories
eNewsChannels NEWS: -- On 29 November, Center for Studies on New Religions (CESNUR) from Italy and Human Rights Without Frontiers (HRWF) from Belgium hosted a seminar on human rights entitled "Intolerance and Discrimination Against New Religious Movements: An International Problem," the Human Rights Association for Victims of Coercive Conversion Programs Northern California announced today.
eNewsChannels NEWS: -- BargainsLA.com, Southern California's bargain shopping guide to Discount Outlets, Sample Sales, Warehouse Sales and Liquidation Outlets has published their Top Twenty independent discount outlets to celebrate their 20th Anniversary.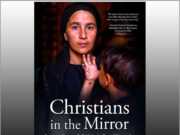 eNewsChannels NEWS: -- "Christians in the Mirror," a first-of-its-kind independent documentary produced by Joshuacord, Inc. and In Altum Productions, takes a hard look at how America and the West have not been very involved in the global persecution of Christians. The producers say they're creating a social media marketing plan for this indie film that interviews Christians from the Middle East, Africa and Asia.
eNewsChannels NEWS: -- We Love Horoscope, a leading maker of premium astrology related gifts and collector items, announced today the official launch of its internet store and the plan to celebrate with a giveaway and big sale.
eNewsChannels NEWS: -- Rita Medical Elite is pleased to announce that it will hold a celebratory Holiday Event showcasing its newly completed medical spa with an expanded menu of aesthetic services on Thursday, December 5, 2019 from 5 p.m. to 8 p.m. Due to limited space, those wanting to enjoy the festivities must call in advance to place their name on the guest list.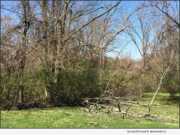 eNewsChannels NEWS: -- Emerald Ash Borer is a dangerous insect that invades and destroys Ash trees. They have killed thousands of trees across the country since they first appeared in 2002. As winter storm season approaches, there's something in particular that makes infested Ash Trees a big cause for concern- Dead Ash Trees are Dangerous!
eNewsChannels NEWS: -- The Whole Child, a lead housing agency for families experiencing homelessness in Southeast Los Angeles County, announced that it has been selected to receive a $5 million grant from the Bezos Day One Families Fund.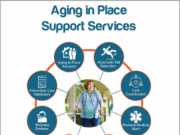 eNewsChannels NEWS: -- OverSightMD is expanding its Push Button Care service with two new exciting products for Family Caregivers. A family caregiver support package and a family caregiver assistant are now part of the Push Button Care lineup of aging in place support solutions.
eNewsChannels NEWS: -- Weddings are a celebration of change, and today VermontWeddings.com, Vermont's leading online wedding planning resource, celebrates a change in ownership from Lorin Holmes to Tricia Cunniff.
eNewsChannels NEWS: -- MONA Brands, LLC, a company dedicated to offering innovative green, natural, clean, safe, and effective products to health and beauty conscious customers, announced today their all-natural deodorant product line has won the "Deodorant Product of the Year" award.