General Editorial News, Human Interest, and Lifestyle Feature Stories
eNewsChannels NEWS: -- Organic Aromas Inc., a leading maker of premium Nebulizing Diffusers(R) for aromatherapy, announced today the inception of a special cooperation with a distinguished scholar and doctoral candidate at the prestigious McGill University in Montreal, Quebec, Canada. The goal and focus of this unique project is to promote the correct use of essential oils, develop a greater understanding of aromatherapy and to attempt to identify and formulate the "best practices" for the industry.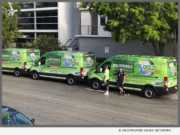 eNewsChannels NEWS: -- Miami mold removal company, Miami Mold Specialist, shines as go-to source for mold, indoor air quality, and other related indoor environmental services. Miami Mold Specialist has been making waves all across South Florida. Featured in over 15+ local newspapers, numerous other local and national print and digital news outlets, has hundreds of positive reviews on popular social media outlets.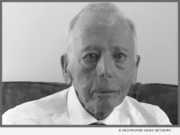 eNewsChannels NEWS: -- With 25 years of research involving primarily the cardiovascular complications of spaceflight and more recently of the moon walkers, particularly Neil Armstrong on his historic mission and James Irwin (Apollo 15), extraordinary findings were discovered. Both had vascular complications, triggered by inhalation of deadly iron-laden dust. Author Dr. William J. Rowe has applied this information as to how this can be utilized for underlying mechanisms of hypertension on earth, triggered by iron-laden brake dust.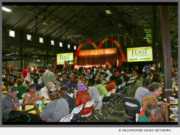 eNewsChannels NEWS: -- Emerald City Band will be performing at the 2017 Annual Feast of Sharing on Nov. 9, in the Centennial Building at Fair Park (1300 Robert B Cullum Blvd, Dallas, Texas). This free holiday meal for the less fortunate in Dallas is open to people of all ages and is served by volunteers "restaurant style."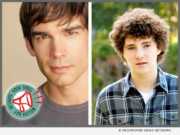 eNewsChannels NEWS: -- Geek Club Books for Autism today announced that actors Christopher Gorham and Julian Feder, lead characters in the award-winning indie film, "A Boy Called Po" joined the #Activate4Autism movement, a public awareness campaign as a part of National Bullying Prevention Month. People on the autism spectrum are often misunderstood, marginalized, undervalued and 3 times more likely to be victims of bullying.
eNewsChannels NEWS: -- Every sneeze, big or small deserves a vehement "Gesundheit!" The word Gesundheit is German and is used to wish Good Health, especially after someone sneezes. A Good Health Company, Inc. is excited to introduce their new and first product "Gesundheit!" facial tissue, along with its slogan "The Good Health Experience."
eNewsChannels NEWS: -- Texas ranks number 2 with the highest number of child marriages. Child bride survivor, Trevicia Williams, helped lawmakers outlaw forced marriages in Texas and step in the direction of ending child marriages when she courageously became the face of the problem as she shared her jaw dropping testimony, and, on June 1, bolstered her advocacy work by writing a heartfelt letter to Governor Greg Abbott urging him to sign SB 1705.
eNewsChannels NEWS: -- After three years of work, first time author Glenn Koenig is celebrating the publication of his first book, "A Man Wearing a Dress" (ISBN: 978-0998583303) now available from publisher Message Rain. He plans to host a book release party on Nov. 14, 2017 at the Robbins Library, 700 Mass. Ave., in Arlington center.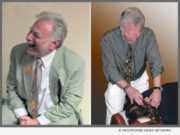 eNewsChannels NEWS: -- Dr. Don Harte, noted Northern California chiropractor and former Libertarian state senate candidate, declares: "Both sides, both parties, are saying that the other is destroying health care." Dr. Harte observes: "There's a long history of collusion between the Medical Establishment, Big Pharma and Big Government."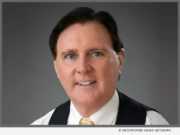 eNewsChannels NEWS: -- Personal injury lawyer Bernard Walsh warns efforts by large corporations to resolve disputes in arbitration rather than trial by jury threaten constitutional rights. Corporations seeking to reduce their financial risk and increase long-term profits have been turning to arbitration clauses more and more.