General Editorial News, Human Interest, and Lifestyle Feature Stories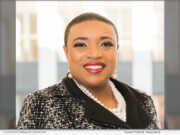 eNewsChannels NEWS: -- Today, National Council of Negro Women, Inc. (NCNW) announced Shavon Arline-Bradley was hired to serve as the organization's first president and chief executive officer. After 88 years, the organization changed its governance structure to work more efficiently.
eNewsChannels NEWS: -- As Phoenix hotels and resorts prepare for the influx of guests attending the Professional Football Championship Game in February, fashion-conscious visitors who love football are sure to get excited about Soul Carrier's new football leather handbag collection.
eNewsChannels NEWS: -- Cynthia Rowland, President and CEO of Rejenuve, Inc., announced today that all Facial Magic® training kits are OnDemand and digital. "OnDemand training makes perfect sense as shipping costs increase and training OnDemand becomes more popular. Our face-saving exercises can be viewed on every internet enabled device 24/7, worldwide, without delay. This means we can easily accommodate worldwide users without costly shipping fees."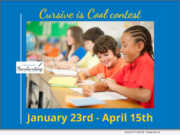 eNewsChannels NEWS: -- The American Handwriting Analysis Foundation announced that their 2023 "Cursive is Cool"® contest is now open to North American students from Kindergarten to Grade 6. Students are encouraged to enter early. Prizes will be awarded for First Place, Second Place, Third Place based on legibility and neatness.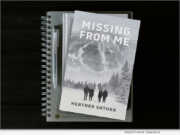 eNewsChannels NEWS: -- Heather Shtuka and her family lived a normal life until their eldest son Ryan Shtuka tragically disappeared one night after attending a house party. "Missing From Me" (ISBN: 978-0228880295; Nov., 2022) details their harrowing journey to find answers.
eNewsChannels NEWS: -- Sexy Diva World, Inc. will host its inaugural Self-Love & Sisterhood Summit on February 3-5, 2023 at Margaritaville Lake Resort, Lake Conroe. Award-winning fitness competitor and 2 time NPC bodybuilding champion Charlene Taylor, the founder, owner, and CEO of Sexy Diva World, is proven to empower and inspire women to embrace self-love and sisterhood, take their power back, and unleash their "Sexy Diva."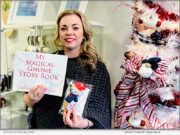 eNewsChannels NEWS: -- Magic is everywhere, you just have to believe. Follow Edy the gnome on his whimsical adventures in the human world, while he tries to save the last Golden Believer left on earth. "My Magical Gnome" (ISBN: 978-0228860136; Dec., 2022) by author Monika Blichar is a delightful storybook that can be enjoyed by the young and old alike!
eNewsChannels NEWS: -- Bikini Empire (BE), a Canadian luxury swimwear line, today announced an international campaign called "Dress to Express" to highlight "dopamine dressing," a psychological, physiological and physical phenomena that ties how we feel to what we wear. BE's goal is to educate and inform women that dressing in any type of clothing should focus on the belief that wearing what makes them feel good is more important than how they look.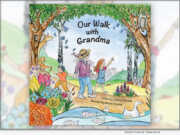 eNewsChannels NEWS: -- The family of author Dolores F. Kurzeka is thrilled to announce the release of "Our Walk with Grandma" (ISBN: 978-1039145450, FriesenPress), her long-awaited children's picture book about the beauty of family and nature. Written 20 years ago, Kurzeka was unable to find an illustrator before her passing. Her children continued the search and found the perfect illustrator Nichole Monahan, and brought the book to market to make their mom's dream of publication come true.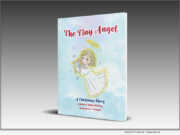 eNewsChannels NEWS: -- John & Julie Stirling share their family tradition with the world in the new children's book "The Tiny Angel" (ISBN: 978-0228860723). Originally, John Stirling created the story of "The Tiny Angel" in the 1970s for his children and future grandchildren. He believed people could obtain their goals in life by having the courage, support, and to have faith that they can.