General Editorial News, Human Interest, and Lifestyle Feature Stories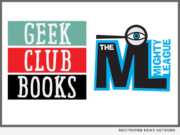 eNewsChannels NEWS: (SAN FRANCISCO, Calif.) -- April is Autism Awareness Month, celebrated worldwide. Geek Club Books, an autism nonprofit, is challenging the observance with their Autism Acceptance Ambassador Initiative. The initiative mobilizes parents and educators to actively get out and move the public from "awareness" to "acceptance and inclusion" in support of individuals on the autism spectrum in their communities.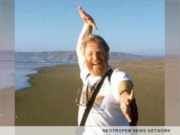 eNewsChannels NEWS: (CORTE MADERA, Calif.) -- Dr. Don Harte, noted chiropractic activist and former Libertarian State Senate candidate, knows that the current debate on so-called 'health care' is wrong, on all sides. Dr. Harte explains, "Big Government subsidizes Big Pharma's research, from which they make huge profits, which translates into huge profits for the medical industry."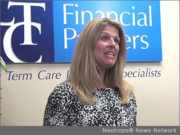 eNewsChannels NEWS: (KIRKLAND, Wash.) -- If you're considering long-term care insurance, or already have a policy, "Tax time is a good time to look for help from Uncle Sam," says Denise Gott, CEO of ACSIA Partners, one of the nation's largest long-term care insurance agencies. "And the help you get could be more than negligible."
eNewsChannels NEWS: (MANHATTAN, N.Y.) -- Spring always makes super foods author Stephanie Pedersen dig her fingers into dark, rich earth and plant anew. That's why she launches her week-long blog party, "Spring Back to Roots," on the first day of Spring, March 20, 2017. The event celebrates the publication of her latest book, "Roots: The Complete Guide to the Underground Superfood" (ISBN: 978-1454921424).
eNewsChannels NEWS: (MILWAUKEE, Wis.) -- Minnesota poet Georgia Lundeen, who made a name in verse through her popular blog Shrinks Aren't Cheap, is set to release her first physical collection of works, titled "Spare" (ISBN: 978-1-940129-69-3), on April 21, 2017, Vegetarian Alcoholic Press announced today.
eNewsChannels NEWS: (LONDON, U.K.) -- With the constant battle of global tech giants raging, brands such as Apple, Google, Sony and Samsung are forever pushing the limits of consumer tech further than ever before, says tech firm Wondershare. Yet whilst stretching the technological horizon is the ultimate aim of every self-respecting brand, a small Finnish start-up has rocked the mobile industry by announcing the relaunch of the iconic Nokia 3310.
eNewsChannels NEWS: (SOUTHBURY, Conn.) -- Nationally renowned Southbury Connecticut artist-historian Don Troiani has unveiled his painting of the momentous Boston Massacre. That encounter on a cold March night set forth a series of antagonistic events that climaxed in the start of the American Revolution 5 years later.
eNewsChannels NEWS: (OWENSBORO, Ky.) -- March 2, 2017 is designated "Read Across America" day by the National Education Association, and the Moonlite Bar-B-Q-Inn is taking it one step further. It's partnering with the University Press of Kentucky and the Daviess County Public Library to host community reading events every Monday night in March.
eNewsChannels NEWS: (FREMONT, Calif.) -- EGW Publishing, established 1979, is proud to announce the release of its newest book, "Poets About Poetry: Interviews with Contemporary American Poets" by H. Philip Hsieh. 14 renowned poets, including four Poets Laureate of the United States, a Nobel Prize winner (chemistry), three Pulitzer Prize Winners and other prestigious poetry award recipients are presented in this book of interviews.
eNewsChannels NEWS: (ROMEOVILLE, Ill.) -- Solesence, a skin care product manufacturer at the forefront of environmental protection technology, has announced a partnership with leading prestige beauty brand Colorescience in a special collaboration to develop products for skin care and protection. As part of their joint development and supply relationship, Solesence will use patented mineral skin care actives technology to develop sunscreen products exclusively for Colorescience.