General Editorial News, Human Interest, and Lifestyle Feature Stories
eNewsChannels NEWS: -- Brainy Camps Association, which provides camps for children with chronic health conditions, announced that it will be launching a family camp for youth with celiac disease in summer 2019. Adding to its consortium of 12 condition-specific camps, Be Gluten Free Family Camp, or BG Free for short, was founded in conjunction with the Gastroenterology Department of Children's National Health System.
eNewsChannels NEWS: -- DangerMan, America's Real Life Urban Superhero, culminated his 20th anniversary with the Third Annual 2018 DangerMan Hero Awards, held recently at California African American Museum (CAAM) in Los Angeles. The momentous occasion acknowledged eight community activists as "DangerMan Heroes."
eNewsChannels NEWS: -- If Santa Claus was an influencer he'd stick Selfie Stick-It(R) to his gift giving list. Everyone knows how difficult it is to capture group photos without leaving someone out of the shot. While different products have been engineered to solve this problem the smallest and most universal is the one from Fromm Works Inc.
eNewsChannels NEWS: -- Professionals Guild today announced a Huge East Bay New Year's Eve Party for singles and couples at the San Ramon Marriott Grand Ballroom to welcome 2019. The party includes a live band, the Groove Doctors in the Grand Ballroom, DJ, Mike Westerman in a smaller ballroom, a big balloon drop at midnight and more.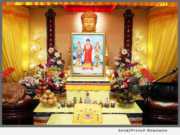 eNewsChannels NEWS: -- Amitabha Buddha is the Lord of Buddhism of the Western World of the Utmost Bliss, says True Buddha Dharma Center. According to the "Amitabha Sutra Expounded by the Buddha," this Buddha emits light that is unmeasurable and has a life that is unmeasurable. It is for those reasons, He is called the Amitabha Buddha.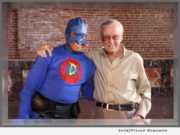 eNewsChannels NEWS: -- An evening of celebration will mark the 20th anniversary for DangerMan, America's Real Life Urban Super Hero at the Third Annual 2018 DangerMan Hero Awards, taking place on Saturday, December 8 at the California African American Museum (CAAM). During the affair, DangerMan will pay homage to his friend and recently departed mentor, comic book legend, Stan Lee.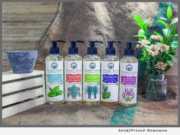 eNewsChannels NEWS: -- Utama Spice, a leading maker of all natural beauty, skin care and aromatherapy products based in Ubud, Bali, Indonesia, announced today the Company will celebrate the one-year anniversary of its official North American market product launch by holding a huge holiday sale.
eNewsChannels NEWS: -- Casita Maria Center For Arts & Education in partnership with Pregones Theater are proud to present "We Have Ire: Afro-Cuban in the United States." This exhibition and multi-disciplinary theater project will be produced by Cuban-American writer, performer, Doris Duke Artist and San Francisco resident Paul S. Flores, with collaborating Puerto Rican filmmaker and photographer Eli Jacobs-Fantauzzi.
eNewsChannels NEWS: -- More than 500 people are expected to attend the 17th annual award luncheon Saturday, November 17th, to recognize winners of the "Women in Law Enforcement" Business and Community Awards presented by the Sacramento Chapter of the National Coalition of 100 Black Women.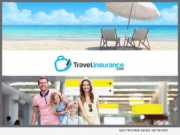 eNewsChannels NEWS: -- A new survey conducted by travel insurance comparison site TravelInsurance.com found that even though travelers are concerned with travel disruptions and many have experienced mishaps while on vacation, fewer than half of those surveyed have purchased travel insurance. Of those who didn't purchase travel insurance, only a third even considered it.