General Editorial News, Human Interest, and Lifestyle Feature Stories
eNewsChannels NEWS: -- Light Hustle Publishing, the imprint helmed by New York Times bestselling author Anna David, has released its first business book: "No New Ideas: Everything You Need to Know About Starting a Successful Franchise" (ISBN: 978-1733853231), a step-by-step guide to franchising written by Certified Franchise Expert (CFE) Tim Conn.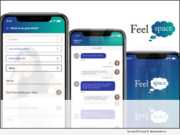 eNewsChannels NEWS: -- "Depression, isolation, bullying, anxiety, substance abuse, suicides, and school shootings are more prevalent today than ever before," said FeelSpace App creators, father and son co-founders, Aftab Jiwani and Amaan Jiwani, from FeelU, Inc.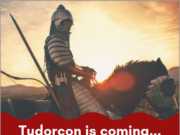 eNewsChannels NEWS: -- Tudor history lovers from around the country will congregate in Manheim, Pennsylvania for three days of feasting, lectures from leading historians, music, and entertainment in the world's first Tudorcon from October 18-20, 2019. Conceived by Heather Teysko, creator of the Renaissance English History Podcast, the event aims to build community in the Tudor world while providing education, fun, and new friendships.
eNewsChannels NEWS: -- Just the thought of a mold problem can set most people into a panic. Know Mold(tm), a BBB-accredited mold spore analyst, works to alleviate that anxiety. Its lab, Midwest Aerobiology Labs, is a test-only facility and has nothing to gain by finding mold on a property. It only works to test and provide practical and easy solutions, if needed.
eNewsChannels NEWS: -- Giroud Tree and Lawn explains what Spotted Lanternfly is, how they harm trees and properties, and how to get rid of them. Spotted Lanternfly have been seen all over Philadelphia, Bucks and Montgomery Counties in 2019.
eNewsChannels NEWS: -- Louisiana Appleseed recently released its report, "A Vicious Cycle: How Predatory Lending and Court Fines & Fees Continue to Trap Communities of Color in Debt," which discusses its findings on financial stability in low-income and communities of color. As a part of a statewide tour to inform communities of these issues, Louisiana Appleseed is now taking these findings to Shreveport.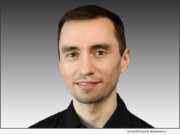 eNewsChannels NEWS: -- Intermittent fasting is not a new topic, but one that's gaining more and more traction when it comes to weight loss and achieving a healthy lifestyle. After Jeff Mirro, a health enthusiast, started researching all he could about the subject, he decided to start a blog - JeffMirro.com - where he posts data and research, shares personal stories and resources and works to help people achieve optimal health.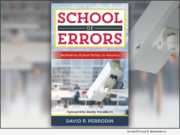 eNewsChannels NEWS: -- "School of Errors - Rethinking School Safety in America" (ISBN: 978-1475837445), authored by David P. Perrodin, Ph.D., and published by Rowman & Littlefield, is being touted as "the most honest book ever written about the $3 billion school safety industrial complex."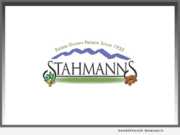 eNewsChannels NEWS: -- Ever want to get a look at what goes on behind the scenes at a working, commercial, estate-grown pecan farm? Well now is your chance. Stahmanns Pecans is wrapping up its twelve-part blog series titled: "A Year on an Estate Grown Pecan Farm." The series began in October 2018 and the final installment of the series will be published on September 2, 2019.
eNewsChannels NEWS: -- It's time to prepare for more downpours warns NOAA (Climate.gov). Heavy rain has increased across most of the United States, and is only likely to continue to do so. In fact, climate change is projected to increase the size of the flood plain by as much as 45% in the next 100 years. A new flood vent introduced by Crawl Space Door Systems, Inc. can help concerned home and business owners protect their property and save money too.