General Editorial News, Human Interest, and Lifestyle Feature Stories
eNewsChannels NEWS: -- After successfully ending an entirely virtual second season, the Lowell Chamber Orchestra returns to live concerts with "A Season of Inclusion," its third and most ambitious season to date. The season opens with another world premiere: Micah Roberts' "Hypernovae," a fantastic overture inspired by the cosmos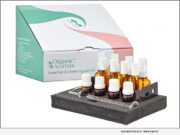 eNewsChannels NEWS: -- Organic Aromas®, creator of the innovative nebulizing aromatherapy diffuser has once again introduced cutting edge products to the market. The Essential Oil Blending Lab Kit, The Attar Nebulizing Diffuser and the ultimate blending guide eBook are now available. The company has also received a new trademark for the Raindrop diffuser design.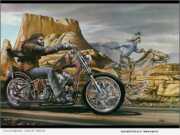 eNewsChannels NEWS: -- GIT Corp., a publishing company out of New York, today announced a new partnership with ER71 USA. Inc. ("ER71") to license an exciting new monthly motorcycle magazine title that brings all the two-wheeled excitement of the motorcycle culture to the masses.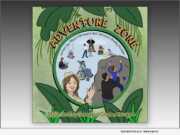 eNewsChannels NEWS: -- Authors Allison Klimowicz and Veronica Stanley-Hooper have written a children's book entitled "Adventure Zone" (ISBN: 979-8524737199). This book, written for parents and children from the ages of 6 to 12 years old, explains pediatric therapies in a fun, informative way.
eNewsChannels NEWS: -- For UN World Youth Skills Day, celebrated July 15, the Church of Scientology International provides skills training resources for mentors, nonprofits and community programs to help youth improve their ability to learn new skills and survive in today's competitive and challenging world. These are available free of charge on the Scientology website at Scientology.org/courses.
eNewsChannels NEWS: -- This scientific kidney supplement offers exceptional benefits to support good kidney health and paves the way for normal kidney function. Robert Galarowicz, a kidney sufferer and the founder of Healthy Kidney Inc., has created a breakthrough natural kidney remedy by combining the very best of kidney-restorative nutrients.
eNewsChannels NEWS: -- When Hawkins House of Burgers restaurateur Cynthia Hawkins found herself on the other end of a Caltrans state issued decree requiring the removal of part of their building, former Compton resident A.K. King, got wind of the dilemma via social media and reached out to Jay King, the CEO/President of the California Black Chamber of Commerce.
eNewsChannels NEWS: -- The deadliest days of the year for traffic related accidents are those surrounding the 4th of July holiday. Every year there is a dramatic spike in pedestrian related deaths and injuries during that time. In response MAGLITE® and First Responders Children's Foundation (FRCF) are joining together to promote traffic and pedestrian safety awareness.
eNewsChannels NEWS: -- The Westerwood Life Care community is hosting two fun events for you and your pets. The Dog Days of Summer celebration includes a parade and a chance to cuddle therapy dogs and adopt furry friends. The free Pet Communication webinar will show you how to have a real heart-to-heart conversation with your pet.
eNewsChannels NEWS: -- Today, Ombudsman Services of Contra Costa, Solano and Alameda, a nonprofit organization dedicated to supporting the needs of seniors, adults with disabilities, and their families, announced an official rebrand to Empowered Aging.