General Editorial News, Human Interest, and Lifestyle Feature Stories
eNewsChannels NEWS: -- Anytime Chimney Services Houston, a well-known chimney services provider, has provided their helpline number on the company's website. The duct cleaning Houston TX service provider has been a favorite among the community owing to its nearly impeccable services and of course, the prices it has attached.
eNewsChannels NEWS: -- No greater concern exists in the current crisis of COVID-19 than for expectant mothers and their loved ones. The problem is two-fold, says BabyLiveAdvice. Women don't want to risk their health by exposing themselves and their unborn or newborn babies to the virus. And, even if they did try to seek outside support during these trying times, an overwhelmed healthcare system cannot meet the need.
eNewsChannels NEWS: -- Getting divorced is a major life change, and the process is stressful even under the best of circumstances. Now as the nation grapples with the COVID-19 outbreak, it has pushed many divorcing spouses to the breaking point. "This is a trying time for everyone in our country, but it is especially hard on individuals who were already dealing with other major difficulties," says Roseann Vanella, founder of Advanced Mediation Solutions.
eNewsChannels NEWS: -- Thousands of children every year are molested, used for pornography or otherwise sexually abused by teachers, coaches or other school employees - according to leading research, school employees sexually abuse one in ten students before the end of high school. New resources from Stop School Sexual Abuse (SSSA) help parents keep their kids safe.
eNewsChannels NEWS: -- Sola Salon Studios has had many "firsts" since the company's inception in 2004. On May 6, 2019, Sola added another historic milestone to the list by officially being the first salon studio/suite concept for beauty professionals to open in the state of New Jersey!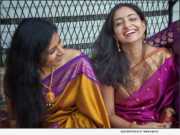 eNewsChannels NEWS: -- Shobitam Inc,. designers of beautiful Indian Ethnic Wear announced the release of Shobitam Signature Collections, their largest product launch yet. The Pure Silk Sarees of the Signature Collections are inspired by the rich heritage of Indian handloom and mark a significant expansion to Shobitam's collection of highly rated sarees, blouses, gowns and jewelry.
eNewsChannels NEWS: -- The President of the National Association of Buffalo Soldiers and Troopers Motorcycle Club (NABSTMC), Nathan 'Motown' Mack has proclaimed March 14, 2020 their National Day of Service, whereby, all 118 Chapters, including their Chapter in South Korea, shall provide community service in their local communities.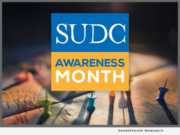 eNewsChannels NEWS: -- The Sudden Unexplained Death in Childhood (SUDC) Foundation thanks Alabama, Arkansas, Florida, Georgia, Hawaii, Illinois, Iowa, Louisiana, Massachusetts, Mississippi, New Hampshire, New York, North Carolina, North Dakota, Oklahoma, Pennsylvania, Rhode Island, South Carolina, Tennessee, Texas, Virginia, West Virginia for making statewide proclamations declaring March 2020 SUDC Awareness Month.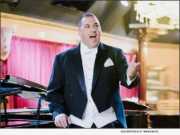 eNewsChannels NEWS: -- Mateo Blanco, an accomplished musician and celebrated visual artist, is re-releasing his debut album "Mateo Blanco 724," in honor of its 10th anniversary.
eNewsChannels NEWS: -- "Garden Design Recipes: Design Without the Designer" (ISBN: 978-1734260007) by April Harden is a DIY-garden design book that provides easy-to-follow instructions. Set up in a recipe-style format, there are garden design recipes for how to create 75 different gardens in multiple zones across the country.