General Editorial News, Human Interest, and Lifestyle Feature Stories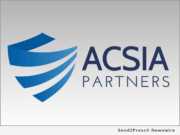 eNewsChannels NEWS: -- Last year the U.S. Department of Health & Human Services issued a report about Americans' concerns and actions related to long-term care (LTC), also referred to as long-term services and supports (LTSS). "The main takeaway was not the particulars of the responses, in our view," says Denise Gott, CEO of ACSIA Partners. "It was the fact that participants considered and faced the issues."
eNewsChannels NEWS: -- The first-annual retro event, Vintage Fan Fair will be held on November 10-11, 2017 (Veterans Day holiday) indoors at the Holshauser Building at the NC State Fairgrounds. The event is produced by The Vintage Lifestyle Experience, LLC and Celebrating Nostalgia(TM) will be the theme. This special event features a marketplace of vendors, vintage camper showcase, pop-up entertainment and retro activities.
eNewsChannels NEWS: -- It's beginning to look a lot like Christmas at two Ohio Nissan dealerships. Airport Nissan in Cleveland and Nissan of Streetsboro are inviting people to come and take a chance at winning a three-year lease on a new 2017 Nissan Sentra. Their "Christmas-In-July Lease Giveaway" is running through Monday, July 17 when the grand prize winner will be drawn from entries accumulated at both dealerships.
eNewsChannels NEWS: -- iMobie Inc., a leading iOS and Android software developer, today announced its top-notch data recovery software PhoneRescue now is able to download and restore iCloud backups in iOS 10.3 or later, even for the latest iOS 11. With its minimalistic yet refined UI, users can choose to only download what they need for recovery, and all data will be kept 100 percent safe and secure.
eNewsChannels NEWS: -- Over the past week, Alaqua Animal Refuge, a no-kill animal shelter and sanctuary located in Northwest Florida, has been leading a case in Vernon, Florida where a large number of animals were left to the care of Alaqua after their owner passed away.
eNewsChannels NEWS: -- MAGLITE wants motorists and pedestrians to be extra vigilant to save lives during the "vacation months" - July through October - which are the most dangerous months the year for traffic fatalities. So MAGLITE is launching a dedicated web page, and promoting a public education campaign, in observance of the newly minted National Roadside Traffic Safety Awareness Month.
eNewsChannels NEWS: -- Christ Family Church at Fort Pierce, Florida, is adding a second service at 11 a.m. on Sundays beginning this Sunday, July 2, 2017. Christ Family Church at Fort Pierce, Florida offers a place for people and families to belong, fit in, make new friends and find an authentic sense of community.
eNewsChannels NEWS: -- In response to multiple requests, Cottage Cooking, a cooking class business in Asheville, N.C., has decided to add off-site services. In the past, they've given on-site cooking classes in a private home (and still do), but now they're also taking the show on the road.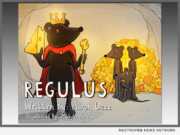 eNewsChannels NEWS: -- High quality fiction for children can be an impossible niche to satisfy and that is why Aaron Ozee, bestselling author of "My Darling Child Shiloh," has been gathering so much attention. Ozee's work with "My Darling Child Shiloh" garnered near universal praise when it was released in 2016. Ozee, a prolific author with 10 other pieces of work under his belt, immediately seized upon this success in order to develop his most ambitious project yet: "Regulus" (ISBN: 978-1387010790).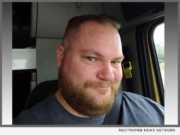 eNewsChannels NEWS: -- Four years ago, Donald Eugene Lowe launched his presidential campaign and ran for president in 2016. Today, he continues to be dismayed by the direction of the country and maintains his position that he is the right choice for president of the United States in 2020.