General Editorial News, Human Interest, and Lifestyle Feature Stories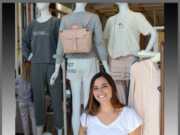 eNewsChannels NEWS: -- Fashion Designers Jordan Willner and Debbie Rosove announce their MINE NOT YOURS fashion event at Fred Segal Sunset, 8500 Sunset Blvd, Los Angeles, CA 90069. Event is Nov. 16, 12-3 p.m.
eNewsChannels NEWS: -- Xingyi Gu, Professor of Guangzhou University School of Humanities announced that Professor Yuhua Shouzhi Wang's solo art exhibition "Seeing Two Worlds in One Flower" was held at Palais du Louvre in Paris between October 10 and 12. Professor Yuhua Shouzhi Wang is a world-renowned painter.
eNewsChannels NEWS: -- Obsessed with sparking change from within, Lesley Nurse found a way to do that and now wants to share her methods with others. She's developed a concept that she's calling "Flareology" and it's designed to help people, primarily women, to claim their power or get it back and make positive changes in their lives.
eNewsChannels NEWS: -- World of Illumination, the world's largest drive-through animated light show, is breaking ground today at its brand new location in Glendale. Located at the Westgate Shopping Center at 9121 West Glendale Avenue, the new attraction features nearly 2 million lights and is fully synchronized to popular and beloved holiday music, creating an unforgettable, magical experience for people of all ages.
eNewsChannels NEWS: -- America's largest multicultural digital ad network, Mirror Digital, advances the conversation on beauty equity with the debut of its groundbreaking beauty product showcase - the Reflect Beauty Awards.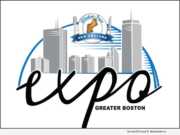 eNewsChannels NEWS: -- Gluten-Free New England, LLC presents their first Greater Boston expo on Sunday, October 27, 2019, 9 a.m.-3 p.m. at the Boston Marriott Burlington in Burlington, Mass. The event includes 75 gluten-free vendors as well as food trucks, cooking demos and educational seminars.
eNewsChannels NEWS: -- Dogs are great companions and, now, they can be your "wingpup." After all, who doesn't need a little bark in their dating journey? Wowzer is throwing single dog lovers a bone. Launching on Oct. 23 for iOS, Wowzer is the dating app for dog lovers.
eNewsChannels NEWS: -- Pamela Barnett has not had it easy. While she describes her childhood as happy, her family was poor and there were periods of homelessness. Later on in life, she pre-maturely gave birth to twins, Parker and Abigail, who did not survive. However, it was these life events, and others, that served to provide strength rather than defeat.
eNewsChannels NEWS: -- BargainsLA.com, is Southern California's premier bargain shopping guide to discount outlets, sample sales, warehouse sales and liquidation outlets. Since October 1999, BargainsLA's founder, Suzanne O'Connor, has reviewed over 1,000 "Off Price" discount outlets and posted over 15,000 sample sales and warehouse sales.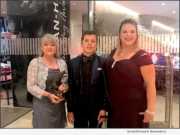 eNewsChannels NEWS: -- Guardian Angels Medical Service Dogs is both humbled and honored to announce that on Friday, October 5, 2019 after more than a million public votes, our Service Dog, Alice; specifically trained to assist Recipient Antonio was named the 2019 Hero Dog of the Year in the American Humane Hero Dog Awards.