Healthcare News, including Hospital, Nursing, Health Services, and Related Health Care News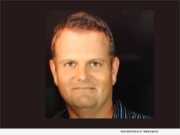 eNewsChannels NEWS: -- Chad Anfinson is Zanthion's newest recruit who has accepted the role of Chief Strategy and Business Development Officer. Chad comes to Zanthion by way of the Senior Living Industry. He began his career in the late 90's as the sales leader for newly constructed Assisted Living Communities in Florida.
eNewsChannels NEWS: -- The Lupus Research Alliance (LRA) is pleased to announce that seasoned professional Penny Mitchell has joined the organization as Senior Director of Marketing and Communications. In her new role, Ms. Mitchell will oversee the organization's strategic communications approach to leading lupus research worldwide and the value of participation by all sectors of the lupus community.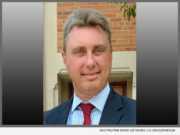 eNewsChannels NEWS: -- Papa, Inc., the nation's first human companionship platform for seniors, today announced the appointment of healthcare benefit industry veteran Chuck Hector as Chief Growth Officer. Mr. Hector will play an instrumental role in leading the company's expansion of its "Grandkids On-Demand" service to address the epidemic of social isolation and loneliness in our nation's senior segment.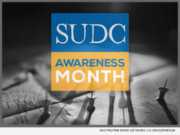 eNewsChannels NEWS: -- The Sudden Unexplained Death in Childhood (SUDC) Foundation is pleased to announce 20 states, Arizona, Arkansas, Florida, Hawaii, Indiana, Louisiana, Mississippi, Missouri, Montana, Nevada, New Hampshire, Ohio, Pennsylvania, Rhode Island, South Carolina, Tennessee, Texas, Utah, Washington and West Virginia have made statewide proclamations declaring March 2019 SUDC Awareness Month.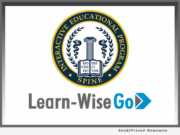 eNewsChannels NEWS: -- Magnifi Group Inc. reported a record number of Spine Fellows and Young Surgeons from top spine centers and hospitals across the U.S. in attendance at the 8th Annual Spine IEP Fellows and Young Surgeons' Course in San Francisco, Calif., on November 16-18, 2018.
eNewsChannels NEWS: -- Advalent Corporation, a claims administration and medical management platform for complex value-based care products and Medvensys, a leading cloud-based analytics technology in clinical and financial outcomes for healthcare organizations announced today that they have entered a definitive agreement whereby Advalent has agreed to acquire Medvensys.
eNewsChannels NEWS: -- An idea for a new medical device for foot pain surfaced when podiatrist Dr. Patrick DeHeer suffered from posterior tibial tendonitis - a common foot and ankle problem - after taking up running. Since traditional treatment options weren't efficient or effective enough, DeHeer and his partners formed IQ Med LLC and developed The Equinus Brace.
eNewsChannels NEWS: -- Dr. Don Harte, noted chiropractic activist and former Libertarian State Senate candidate, is disgusted but not surprised by the latest "medical scam/fake news." According to Harte,"This alleged 'uptick' in whooping cough cases is just its natural cycle, as it makes its appearance in many places in this country now."
eNewsChannels NEWS: -- Presented by the C Diff Foundation, the 2nd Annual Global C.diff. Awareness 2K Walks will take place on Saturday, May 19 at three separate locations: Morris A. Votee Park, Teaneck, New Jersey; Sims Park, New Port Richey, Florida; and in Leicester, England. All locations will include t-shirts and resourceful educational material for all registered walkers. The U.S. locations will also include water bottles and hydration stations.
eNewsChannels NEWS: -- Every year between September and February, thousands of medical school graduates interview for residencies. It's the last stage before a M.B.B.S., M.D., or D.O. degree holder can sit for their Board examinations and practice as a licensed physician in the U.S. This is where Residents Medical comes in - a respected organization that specializes in education, guidance, preparation, consulting and medical residency placement for its students and candidates.