Healthcare News, including Hospital, Nursing, Health Services, and Related Health Care News
eNewsChannels NEWS: (SAN DIEGO, Calif.) -- Consumer Advocates for RCFE Reform (CARR) is pleased to announce Grace Care Management as CARR's first corporate sponsor. President and CEO Cindy Hasz stated, "Grace Care Management is pleased to support CARR's consumer advocacy work; it long overdue, and much needed by the growing numbers of seniors who are receiving assisted living placements in California."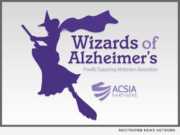 eNewsChannels NEWS: (SEATTLE, Wash.) -- A colorful event brightened a long-term care convention on January 14 at the Sheraton Seattle Hotel. Over 100 participants wore purple capes as "wizards" to help "kill the wicked witch of Alzheimer's," the mind-robbing disease that afflicts millions. Their company, ACSIA Partners, is one of America's largest long-term care insurance agencies.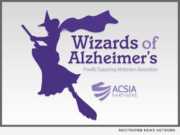 eNewsChannels NEWS: (SEATTLE, Wash.) -- For the second year in a row, ACSIA Partners, a national long-term care insurance agency based in Kirkland, Wash., will join the fight against Alzheimer's disease. As part of its three-day annual conference, the company will host a fundraiser on behalf of the Alzheimer's Association, which seeks a cure for the debilitating disease.
eNewsChannels NEWS: (STATESVILLE, N.C.) -- Manna Health Professional Services, a leading national electronic health records and revenue management corporation, today launches its new brand identity, Medical Practice Consulting Services, extending an 11 year track record of success.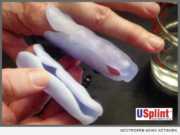 NEWS (CHARLOTTE, N.C.) -- MakeITMarket USA is excited to announce a new custom wound shield that protects injuries within five minutes. It's the USplint(TM) and it's American-made. Ideal for professional first aid kits, medical, dental and even veterinary applications, this new injury protection device is getting noticed.
NEWS (PHOENIX, Ariz.) -- In September, the Department of Veterans Affairs (VA) launched its Be There campaign on its website to educate Veterans, Service members and those who care about them, of the vital role they play in preventing suicide. The campaign aims to raise awareness about behavioral health issues concerning our nation's Veterans, and encourages loved ones to Be There.
NEWS (ATLANTA, Ga.) -- C Diff Foundation's 4th Annual International Raising C.diff. Awareness Conference and Health EXPO will be hosted in Atlanta, Ga. on Sept. 20, 2016. With C. difficile infection prevention being declared a national priority - researchers, public health officials, infectious disease specialists, and others continue to research more effective ways to prevent, treat, and combat this microbe.
NEWS (ASHEVILLE, N.C.) -- It's a feat she never thought possible, but one she accomplished anyway. When Lauren Woodard, LCSW, owner, Bloom Consulting and Counseling, placed second in the psychologist/counselor, health and wellness category in the Mountain Xpress Best of WNC 2016 reader poll, she was simultaneously thrilled and stunned.
NEWS: (FLAT ROCK, N.C.) Four Seasons Compassion for Life, western North Carolina's leading, community-based hospice and palliative care provider, announces the launch of the Four Seasons for Life Foundation. The philanthropic non-profit is charged with securing the resources to maintain quality care during serious, chronic, or life-limiting illness in Henderson and Buncombe counties, and across the region.
NEWS: (SAN FRANCISCO, Calif.) LearnTheRisk will host a Health Freedom Rally and March demanding truth and transparency from the Center for Disease Control (CDC) on the U.S. vaccine system and expose the real risks linked to vaccines. When: FRIDAY, April 22, 2016, 12-2 p.m. Where: San Francisco City Hall, 1 Dr Carlton B Goodlett Place.