Healthcare News, including Hospital, Nursing, Health Services, and Related Health Care News
eNewsChannels NEWS: -- Presented by the C Diff Foundation, the 2nd Annual Global C.diff. Awareness 2K Walks will take place on Saturday, May 19 at three separate locations: Morris A. Votee Park, Teaneck, New Jersey; Sims Park, New Port Richey, Florida; and in Leicester, England. All locations will include t-shirts and resourceful educational material for all registered walkers. The U.S. locations will also include water bottles and hydration stations.
eNewsChannels NEWS: -- Every year between September and February, thousands of medical school graduates interview for residencies. It's the last stage before a M.B.B.S., M.D., or D.O. degree holder can sit for their Board examinations and practice as a licensed physician in the U.S. This is where Residents Medical comes in - a respected organization that specializes in education, guidance, preparation, consulting and medical residency placement for its students and candidates.
eNewsChannels NEWS: -- The C Diff Foundation announced today that their organization has implemented a global campaign to raise awareness in 2018 of Clostridium difficile infection (C.difficile) clinical trials, clinical studies, clinical research and observational studies evaluating interventions for C. difficile prevention, treatments, and environmental safety.
eNewsChannels NEWS: -- December 3, 2017 marks the 50th anniversary of the world's first human-to-human heart transplant, notes Mark Oristano, author of "Surgeons' Story" (ISBN: 978-1935953784). South African physician Dr. Christiaan Barnard performed the surgery which astonished the world in Capetown. The patient, 54-year old Louis Washkansky, lived with another person's heart pumping his blood for 18 days.
eNewsChannels NEWS: (PHOENIX, Ariz.) -- TriWest Healthcare Alliance announced today it earned full URAC accreditations for its Health Utilization Management and Case Management programs, and full reaccreditation for its Health Network. The accreditation standards establish key quality benchmarks for core business practices and managed care programs.
eNewsChannels NEWS: (SAN FRANCISCO, Calif.) -- Jose Saenz, MD, PhD, of Washington University School of Medicine was named the American Gastroenterological Association (AGA) Research Foundation-Gastric Cancer Foundation latest Research Scholar in Gastric Cancer. The AGA Research Award Program identifies and supports talented investigators who are pursuing careers in digestive disease research.
eNewsChannels NEWS: (SEATTLE, Wash.) -- No Stomach For Cancer, an international advocacy organization for stomach cancer, will host its fourth "Spotlight on Gastric Cancer" on Friday, May 12 at the Fred Hutchinson Cancer Research Center's Pelton Auditorium in Seattle, Wash.
eNewsChannels NEWS: (SAN FRANCISCO, Calif.) -- April is Autism Awareness Month, celebrated worldwide. Geek Club Books, an autism nonprofit, is challenging the observance with their Autism Acceptance Ambassador Initiative. The initiative mobilizes parents and educators to actively get out and move the public from "awareness" to "acceptance and inclusion" in support of individuals on the autism spectrum in their communities.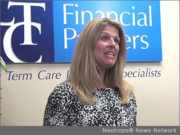 eNewsChannels NEWS: (KIRKLAND, Wash.) -- If you're considering long-term care insurance, or already have a policy, "Tax time is a good time to look for help from Uncle Sam," says Denise Gott, CEO of ACSIA Partners, one of the nation's largest long-term care insurance agencies. "And the help you get could be more than negligible."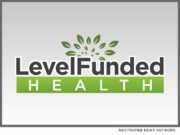 eNewsChannels NEWS: (BOCA RATON, Fla.) -- LevelFunded Health is excited to announce that it was recently selected as one of the new top innovative insurance businesses by one of Silicon Valley's most active venture group, Plug and Play. The 12-week program connects promising start-ups, early and growth stage companies, to some of the world's largest insurance corporations.