Home and Garden News
eNewsChannels NEWS: -- iMyPower, a leading global provider of portable power stations, has just released the new 2022 product model - Portable Power Station LP2000Q. The device has a long-lasting LiFePO4 2,109 Wh battery that you can charge at up to 2,000 W via AC. The gadget has multiple ports, including AC outlets, USB-A and USB-C ports, plus wireless charging pads.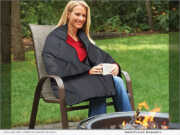 eNewsChannels NEWS: -- Looking for a cozy way to stay warm this winter? Say Goodbye to Old, Chunky, Inconvenient traditional heated blanket, say hi to Zonli's battery powered heated blanket! perfect for snuggling up on the couch or staying toasty in bed. So why not treat yourself (or someone you love) to a little luxury this winter? With Zonli home's heated blanket, you can enjoy the warmth without worrying about cords or batteries.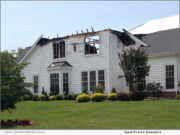 eNewsChannels NEWS: -- Two champions of fire prevention and safety are celebrating anniversary milestones this October. Loehr Lightning Protection Co., Virginia's leader in lightning protection system (LPS) services since 1947, is teaming up with the National Fire Protection Association® (NFPA) to support the 100th anniversary of Fire Prevention Week™ (FPW) and celebrate its own 75th company anniversary with a community event at the Hazen Memorial Library, in historic Bon Air, Va., on Thursday, October 6, from 3 to 7 p.m.
eNewsChannels NEWS: -- Lexi Home, a Los Angeles-based kitchenware and home decor retailer, strives to bridge the gap between affordable cookware and kitchen essentials. The retailer is working with aspiring chefs in the L.A. area, providing them with cookware and other essential items. A part of the kitchen essentials manufactured is donated to aspiring chefs. With every kitchen necessity sold, part of the proceeds is donated to charities in the L.A. area to help ease hunger.
eNewsChannels NEWS: -- Gray Brothers Wildlife LLC announced today they released a guide on their website that will help homeowners identify any signs of bat problems or infestations within a home. The guide is called: "How Do I Know If I Have Bats in My Home? 9 Signs You Might Have a Bat Problem."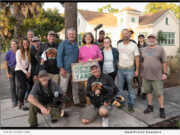 eNewsChannels NEWS: -- The television series, "Flip My Florida Yard" - with a 10-episode season of half-hour programs - aims to teach homeowners how to "flip" their yard from ordinary to extraordinary by employing natural, Florida-specific, water-conserving landscaping principles. Created by Crawford Entertainment in partnership with the Florida Department of Environmental Protection and the University of Florida IFAS Extension.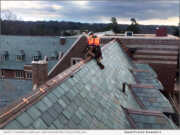 eNewsChannels NEWS: -- Old and new myths about lightning protection continue to circulate through the internet and unsafe lightning protection products still manage to find their way into construction job specifications in many parts of the U.S. To help safeguard properties from a leading weather threat, the National Lightning Safety Council (NLSC) is stressing the importance of separating fact from fallacy about lightning protection systems (LPS).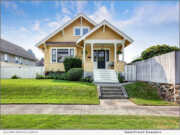 eNewsChannels NEWS: -- Homeowners have been inundated in recent years with offers from contracting companies for "free estimates" for siding, roofing, window replacement, and any other home maintenance project they may need. But Builders Service Company in Washington is taking a different approach to helping folks improve their homes.
eNewsChannels NEWS: -- Kelly Roofing, an award-winning roofing company, celebrates their 50th anniversary on June 13, 2022. The company was founded by Joe Kelly, Sr., in 1972 and is now run by his son, Ken Kelly. For decades, Kelly Roofing has helped Florida homeowners extend the lifespan of their roofs, and they plan to expand geographically in the coming years.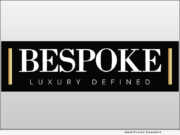 eNewsChannels NEWS: -- Convergence Partners, Inc., a leader in the commercial and industrial lighting industry, introduces technology consulting division to bridge the knowledge gap for luxury homeowners. The Bespoke team consists of highly-experienced individuals with decades of experience in the luxury residential market.