Home and Garden News
eNewsChannels NEWS: -- Anytime Chimney Services Houston, a well-known chimney services provider, has provided their helpline number on the company's website. The duct cleaning Houston TX service provider has been a favorite among the community owing to its nearly impeccable services and of course, the prices it has attached.
eNewsChannels NEWS: -- Garage Doors Boston, a chief provider of garage door repair services, has launched garage door repair New Boston MI services. The garage door repair Boston has emerged as one of the key contenders for the top five positions in the list of the key players in this industry.
eNewsChannels NEWS: -- Germ Mold Buster, a division of Crawl Space Door Systems, Inc., has developed a UV-C germicidal, disinfectant light that uses shortwave UV-C radiation to deactivate microorganisms such as bacteria, viruses, protozoa and mold.
eNewsChannels NEWS: -- Mole and vole damage to lawns, trees and shrubs is common in Pennsylvania, but identifying the difference between the two can be confusing. Each of these two pests can cause mild to serious damage on a homeowners property, and late winter is when the effects are often seen.
eNewsChannels NEWS: -- "Garden Design Recipes: Design Without the Designer" (ISBN: 978-1734260007) by April Harden is a DIY-garden design book that provides easy-to-follow instructions. Set up in a recipe-style format, there are garden design recipes for how to create 75 different gardens in multiple zones across the country.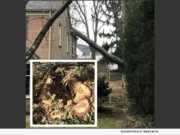 eNewsChannels NEWS: -- It's late on Friday afternoon, and a Glenside homeowner is out running errands when her cell phone starts dinging with text messages. She checks her phone to find alerts from her neighbors: a tall Hemlock Tree has crashed down onto her house in the 60 mph wind gusts! Thankfully Giroud Tree and Lawn's ISA Certified Arborist, Mike Chenail was able to assess the tree ASAP.
eNewsChannels NEWS: -- Immediate Response Locksmith San Antonio is one of the top locksmith companies in San Antonio. After a few years serving car owners and homeowners, this professional locksmith in San Antonio is trying to develop its services. The main service of this company is an automobile and building locksmith.
eNewsChannels NEWS: -- Garage Door Service and Repair Inc, a trusted garage door repair Houston company, believes that a garage and its door have an important role. The garage is not only designed for protection but also to make the house look attractive.
eNewsChannels NEWS: -- FC Locksmith Toronto, a leading car and key services provider, has recently been offering repair and installation services for intercom services. Be it residential, commercial, or automotive locksmith services, the company that deals in locksmith services have a name of fulfilling its responsibilities and have made a place for itself in the hearts of its clients.
eNewsChannels NEWS: -- Heights Garage Door Repair Houston, a prominent provider of garage doors services, has recently opened its latest service center in Missouri City. Texas. The garage door repair Houston company has been enjoying a long journey in this industry and has received a lot of support from the local community in Houston.