Home and Garden News
eNewsChannels NEWS: -- If a homeowner's lawn looks uneven and just plain ugly in some spots, how the grass is being mowed might be affecting its appearance, says Giroud Tree and Lawn. From how to set the mower height to how soon after the rain falls the grass is cut, good mowing practices are important for keeping a lawn looking vibrant, healthy, and green all season long.
eNewsChannels NEWS: -- Garden City Plumbing & Heating is proud to announce that May 31, 2020 marks its 35th year in business serving Missoula and western Montana. Since the company's founding in 1985, Garden City continues to be local and family owned.
eNewsChannels NEWS: -- People facing plumbing issues in the midst of the COVID-19 pandemic are currently unable or unwilling to invite a professional plumber into their homes. That's a tricky situation to be in. Rocket Plumbing & Drain is working to answer the call and has figured out how to save its community time, money and stress through its free virtual and tele-plumbing services.
eNewsChannels NEWS: -- When it comes to growing grass in the shade, the process can be incredibly frustrating for homeowners. The Lawn Care Experts at Giroud Tree and Lawn have several strategies homeowners can try to combat bare spots on shady areas on the lawn.
eNewsChannels NEWS: -- The Spotted Lanternfly is a destructive insect that has officially invaded Philadelphia, Bucks and Montgomery Counties! All winter long, their eggs lay waiting for the warm weather, and the Spotted Lanternfly Nymphs have already started to emerge. The experts at Giroud Tree and Lawn share what to look for and how to capture and destroy these destructive insects.
eNewsChannels NEWS: -- In the midst of celebrating Earth Day's 50th anniversary this month, SunState Labs is setting the standard for environmentally-responsible businesses, by employing sustainable production practices and conserving resources along the entire supply-chain. The company's product, DAZZ, is a non-toxic concentrated cleaning tablet, made with natural ingredients and designed to curb the need for single-use plastics.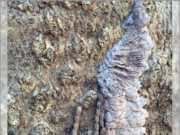 eNewsChannels NEWS: -- Spotted Lanternfly are beautiful but destructive insects that have invaded Pennsylvania. The good news is kids can help get rid of Spotted Lanternfly! The experts at Giroud Tree and Lawn share why these are bad bugs, and what kids need to know to go on a Spotted Lanternfly Egg Hunt!
eNewsChannels NEWS: -- Garage Door Repair Solutions Chicago, a specialist in the garage and its door repair, installation, and maintenance, launched a garage door opener service for customers in the Chicago area. The garage door opener service will deal with one of the most important parts of the garage door.
eNewsChannels NEWS: -- Anytime Chimney Services Houston, a well-known chimney services provider, has provided their helpline number on the company's website. The duct cleaning Houston TX service provider has been a favorite among the community owing to its nearly impeccable services and of course, the prices it has attached.
eNewsChannels NEWS: -- Garage Doors Boston, a chief provider of garage door repair services, has launched garage door repair New Boston MI services. The garage door repair Boston has emerged as one of the key contenders for the top five positions in the list of the key players in this industry.