Home and Garden News
eNewsChannels NEWS: -- Finding the perfect Christmas trees is one of the highlights of the holiday season. However, with the recent invasion of the Spotted Lanternfly, many Pennsylvanians are left wondering if they should be hesitant about bringing a possible tainted topiary into their home. The experts at Giroud Tree and Lawn explain what to look for on Christmas trees before buying one.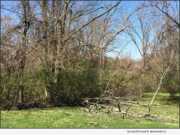 eNewsChannels NEWS: -- Emerald Ash Borer is a dangerous insect that invades and destroys Ash trees. They have killed thousands of trees across the country since they first appeared in 2002. As winter storm season approaches, there's something in particular that makes infested Ash Trees a big cause for concern- Dead Ash Trees are Dangerous!
eNewsChannels NEWS: -- Garden City Plumbing & Heating today announces their entrance into the drain services business. The addition of a drain service department enables Garden City to expand to their current list of available plumbing services. For years, Garden City referred drain related calls to other local companies. Now, they have the ability to take care of and handle all drain related issues.
eNewsChannels NEWS: -- Researchers are still learning about the Spotted Lanternfly, an invasive insect attacking trees and causing property damage across Pennsylvania. Penn State, along with the PA Department of Agriculture and the USDA, has been researching the habits and life cycle of Spotted Lanternfly since it first appeared in Berks County in 2014.
eNewsChannels NEWS: -- Held in the popular Bates-Hendricks area, just South of downtown Indianapolis, 14 homes will be open for public touring on Friday, November 15 from 4-7 p.m. and Saturday, November 16 from 1-4 p.m. Sponsored by: Larry Nuff of Fancher Mortgage, Pillar to Post Home Inspectors of Indianapolis, Kristin Rafferty-Burdine of Century 21 Scheetz and Heather Neuner of Finance of America.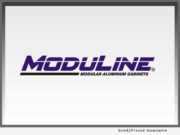 eNewsChannels NEWS: -- At Moduline Cabinets, we specialize in custom cabinet solutions and offer products that help our customers transform their home and garage by providing unique, high-quality military-grade aluminum cabinets, toolboxes, and accessories.
eNewsChannels NEWS: -- Austin, Texas-based Capitol Fence, a leading fence and deck business representing the oldest fence contracting company serving Austin and the surrounding areas, recently shared with customers popular ways to personalize electric gates.
eNewsChannels NEWS: -- Candice Yagmin, founder of CY Design Studio and Cary resident, is pleased to announce the opening of her new retail location, 919 Designs. The shop is located at 955 N. Harrison Avenue in Cary. A grand opening event is slated for Saturday, November 2 from 10 a.m. to 6 p.m. local time.
eNewsChannels NEWS: -- Rick Bayless, owner and founder of A Healthier Home, LLC, today offers a new e-book, "Radon Health Risks: What You Need to Know When Living or Working in the Southern Appalachians."
eNewsChannels NEWS: -- Heavy winds and rough weather can lead to trees splitting apart and dangerous falling limbs. The time and money it costs to clean up these disasters can be astronomical! The experts at Giroud Tree and Lawn explain why cabling a tree now can prevent huge costs in the long run.