Home and Garden News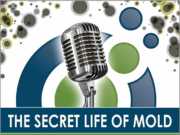 eNewsChannels NEWS: -- "The Secret Life of Mold," a podcast released by Mold Inspection Sciences Texas, recently sat down with Robby Jackson, general manager of Blackmon Mooring & BMS CAT Austin, to discuss the solution for a more efficient response to mold.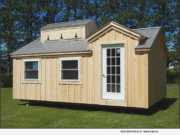 eNewsChannels NEWS: -- Jamaica Cottage Shop has hit a milestone. After 25 years of being in business, it's excited to announce it just shipped its 10 thousandth building. And, considering the company's owner first started out building dog houses, that's a pretty impressive accomplishment.
eNewsChannels NEWS: -- In a region like Houston, local locksmith services have constantly been growing. A vast majority of the population banks on Howard Safe & Lock Co Houston, simply for the efficiency level of technicians and timely service.
eNewsChannels NEWS: -- DoorBusters Lock & Safe Las Vegas, a community-focused locksmith service provider in Las Vegas, recently announced that their mobile team is now available 24 hours a day to provide impeccable services.
eNewsChannels NEWS: -- The hustle and bustle of the holiday season is fully underway, and homeowners might be heading out this weekend to pick out the perfect Christmas tree. In the decades-long battle of real versus artificial Christmas trees, it can be difficult to decide between the two. The experts at Giroud Tree and Lawn share helpful tips to help homeowners weigh the pros and cons before buying a Christmas tree.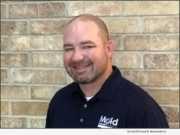 eNewsChannels NEWS: -- Mold Inspection Sciences Texas, one of the state's largest mold inspection and testing companies, is proud to welcome new hire Chris Gardner to its staff. Chris will play a vital role in securing new business development leads and nurturing commercial customer relationships.
eNewsChannels NEWS: -- Finding the perfect Christmas trees is one of the highlights of the holiday season. However, with the recent invasion of the Spotted Lanternfly, many Pennsylvanians are left wondering if they should be hesitant about bringing a possible tainted topiary into their home. The experts at Giroud Tree and Lawn explain what to look for on Christmas trees before buying one.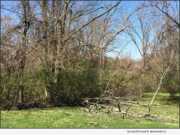 eNewsChannels NEWS: -- Emerald Ash Borer is a dangerous insect that invades and destroys Ash trees. They have killed thousands of trees across the country since they first appeared in 2002. As winter storm season approaches, there's something in particular that makes infested Ash Trees a big cause for concern- Dead Ash Trees are Dangerous!
eNewsChannels NEWS: -- Garden City Plumbing & Heating today announces their entrance into the drain services business. The addition of a drain service department enables Garden City to expand to their current list of available plumbing services. For years, Garden City referred drain related calls to other local companies. Now, they have the ability to take care of and handle all drain related issues.
eNewsChannels NEWS: -- Researchers are still learning about the Spotted Lanternfly, an invasive insect attacking trees and causing property damage across Pennsylvania. Penn State, along with the PA Department of Agriculture and the USDA, has been researching the habits and life cycle of Spotted Lanternfly since it first appeared in Berks County in 2014.