Home and Garden News
eNewsChannels NEWS: -- It's time to prepare for more downpours warns NOAA (Climate.gov). Heavy rain has increased across most of the United States, and is only likely to continue to do so. In fact, climate change is projected to increase the size of the flood plain by as much as 45% in the next 100 years. A new flood vent introduced by Crawl Space Door Systems, Inc. can help concerned home and business owners protect their property and save money too.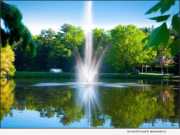 eNewsChannels NEWS: -- A property with a pond and all of the aquatic life is beautiful and serene, but in order to keep a healthy balance and water clarity, a pond aerator is essential. To maximize your pond's aeration, the pond aerator you select needs to be large enough for the pond size. Discount Pumps presents a variety of pond aerators and sizes to choose from.
eNewsChannels NEWS: -- In the midst of summer, kids need protection from disease-carrying mosquitoes and ticks. The experts at Giroud Tree and Lawn share a summertime checklist to keep kids safe from biting insects. Teaching kids ways to prevent mosquito and tick bites will empower them to be mindful of their surroundings while out in nature.
eNewsChannels NEWS: -- Leading supplier of concrete floor and driveway repair products, Capital Industries, shares tips on how to fix broken driveway concrete with repair products. Here's some tips on what to look for and how to fix broken concrete.
eNewsChannels NEWS: -- Capitol Fence, automatic gate installers in Austin, Texas since 1992, shares a few beneficial reasons for having automated gates installed on commercial and residential properties. For both commercial and residential properties, some of these reasons overlap.
eNewsChannels NEWS: -- In a constantly growing commercial and residential area like Atlanta, White Gloves Junk Removal, founded by Gavriel Djanov, has been able to provide the community with the necessary services for home cleanouts, construction cleanups, and more.
eNewsChannels NEWS: -- HomeWiz, an HVAC and electrical service company based in Belmont, Massachusetts, is pleased to announce that the company is now licensed in New Hampshire and Maine, and will begin to serve residential customers in the Greater New Hampshire and Southern Maine Seacoast area.
eNewsChannels NEWS: -- Aeroscape Property Maintenance & Landscaping has released a tree and shrub care tip sheet for Utah. The Utah summertime weather can be brutal to trees and shrubs, especially the ones that have been planted (or transplanted) during the last couple of years.
eNewsChannels NEWS: -- The Spotted Lanternfly is a destructive insect that has officially invaded Philadelphia, Bucks and Montgomery Counties! All winter long, their eggs lay waiting for the warm weather, and the Spotted Lanternfly Nymphs have already started to emerge. The experts at Giroud Tree and Lawn share what to look for and how to capture and destroy these destructive insects.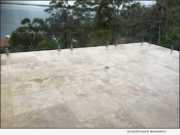 eNewsChannels NEWS: -- While preventative maintenance to address problems such as potential leaky balcony repairs or leaky shower repair might not top everyone's to-do list, there are several reasons why it should. Remedial Membranes highlights a case study published by HIA insurance of a simple leaky shower that could have been repaired for $149, ended up costing $240,000AUD because of the massive impact water damage can have on building materials over time.