Medical Industry News
eNewsChannels NEWS: (SAN FRANCISCO, Calif.) -- Jose Saenz, MD, PhD, of Washington University School of Medicine was named the American Gastroenterological Association (AGA) Research Foundation-Gastric Cancer Foundation latest Research Scholar in Gastric Cancer. The AGA Research Award Program identifies and supports talented investigators who are pursuing careers in digestive disease research.
eNewsChannels NEWS: (CHARLOTTE, N.C.) -- MED-ED, Inc., is pleased to announce that registration is open for the 34th annual CURRENTS Conference. The continuing education event for critical care and emergency nurses will be held in Charleston, S.C., from October 29 through November 1, 2017.
eNewsChannels NEWS: (IRVING, Texas) -- BioTE(R) Medical announces a forum of medical experts gathering before the Age Management Medicine Group (AMMG) to form consensus on testosterone therapy in women. The AMMG conference runs April 27-30, 2017 in Orlando, Florida.
eNewsChannels NEWS: (PITTSBURGH, Pa.) -- Delta Care Rx today announced the first-ever recipient of the Delta Distinguished Scholar award. Patrick White, MD, HMDC, FACP, FAAHPM, chief medical officer of BJC Hospice, St. Louis, and assistant professor of medicine at Washington University, has received an initial $25,000 research grant, with a $500,000 lifetime potential, for study into the comparative and cost effectiveness of pharmaceuticals.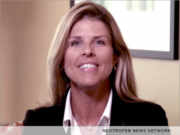 eNewsChannels NEWS: (KIRKLAND, Wash.) -- "America faces a senior health crisis that is also an employment crisis," says Denise Gott, CEO of ACSIA Partners, one of the nation's largest long-term care insurance agencies. In most U.S. households an out-of-the-blue "job offer" will suddenly appear.
eNewsChannels NEWS: (SAN FRANCISCO, Calif.) -- The Hemophilia Foundation of Northern California (HFNC) will participate in World Federation of Hemophilia's (WFH) "Lighting It Up Red!" campaign in recognition of World Hemophilia Day, on April 17, at 7:30 p.m. on the steps of San Francisco City Hall.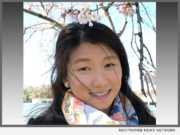 eNewsChannels NEWS: (PORTLAND, Ore.) -- Paragon BioTeck, Inc., an ophthalmic pharmaceutical and device company, announced today that Xinxin Zhang has been named its 2017 Koch Kellan Scholar. Paragon Gives, a Paragon BioTeck initiative, awards the Koch Kellan Scholarship to an outstanding graduate medical student committed to pursuing a clinical, teaching or research career in ophthalmology.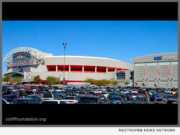 eNewsChannels NEWS: (LAS VEGAS, Nev.) -- C Diff Foundation's 5th Annual International C.diff. Awareness Conference and Health EXPO will be hosted in Las Vegas, Nev. on November 9 & 10, 2017 at UNLV-Thomas and Mack Center. A panel of C. diff. survivors will join world-renowned experts delivering presentations on health care topics pertaining to the most common pathogen identified, a leading healthcare-associated infection (HAI) in U.S. hospitals alone: Clostridium difficile (C.diff.).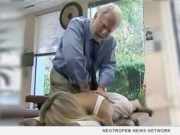 eNewsChannels NEWS: (CORTE MADERA, Calif.) -- Dr. Don Harte, chiropractic activist, says Trump's new panel, headed by Chris Christie, to deal with the opioid epidemic, is "philosophically and scientifically dead wrong." Dr. Harte declares, "The reason for this epidemic is clear. Orthopedists and other doctors freely prescribe Oxycontin, Fentanyl, Soma and other opioid drugs, get their patients addicted."
eNewsChannels NEWS: (COSTA MESA, Calif.) -- New Vista Behavioral Health, a leading provider of addiction treatment, is proud to announce the acquisition of Avalon Malibu. The addition of Avalon to Infinity Treatment Centers, and Simple Recovery, expands the offerings of New Vista Behavioral Health's distinctive, effective and complementary group of addiction and mental health programs, providing exemplary care to clients struggling with chemical dependency or mental health issues.