Medical Industry News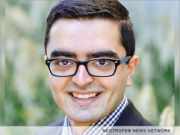 NEWS: (PORTLAND, Ore.) Paragon BioTeck, Inc., announced today that Hasenin Al-khersan has been named its 2016 Koch Kellan Scholar. Paragon Gives, a Paragon BioTeck initiative, awards the Koch Kellan Scholarship to an outstanding graduate medical student committed to pursuing a clinical, teaching or research career in ophthalmology.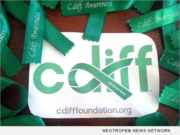 NEWS: (NEW PORT RICHEY, Fla.) The C Diff Foundation announces that it has been selected to receive the annual J.L. Simmons NonProfit PR Grant for 2016. Each year the PR Grant, launched in 2000 by Neotrope, helps selected worthy causes raise visibility to media and public for the charity's good works.
NEWS: (PORTLAND, Ore.) Paragon BioTeck, Inc., a privately held pharmaceutical and medical device company, announced today that it has received EN ISO 13485:2012 certification, signifying the company's successful implementation of an effective quality management system.
NEWS: (CORTE MADERA, Calif.) Dr. Don Harte, noted Marin County, Calif. chiropractic activist, is calling the latest proposed use of the diabetes drug, metformin, 'Nuts!' 'In the 2/22/16 issue of TIME magazine, in what they call the 'Longevity Issue,' I have seen THE most outrageous potential claim that Medicine has ever made,' declares Dr. Harte.
NEWS: (NEW YORK, N.Y.) On March 7, 2016, Laura Gould Crandall, Executive Director of the SUDC Foundation and 2016 FACES Gala Honoree, actor and film producer Harrison Ford, and esteemed medical professionals will attend an exclusive evening at Pier Sixty at Chelsea Piers featuring dinner and both a live and silent auction to benefit the mission of FACES (Finding a Cure for Epilepsy and Seizures) and NYU Langone's Comprehensive Epilepsy Center.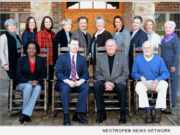 NEWS: (FLAT ROCK, N.C.) Four Seasons Compassion for Life today announced its 2016-2017 officers and directors. Officers elected were Dorothy Moyer, chair, Columbus, N.C.; Greg Burnette, vice chair, Hendersonville, N.C.; John Veazy, Esq., secretary, Hendersonville, N.C.; and Stephanie Bailey, treasurer, Asheville, N.C.
NEWS: (BRADENTON, Fla.) An article entitled 'Modern Spinal Surgery Options' by Injury Attorney Bernard F. Walsh, managing partner of Shapiro Goldman Babboni and Walsh, and Attorney Elisabeth Dewitt formerly of the Bradenton Florida office of Shapiro Goldman Babboni and Walsh, has been published by the Southern Trial Lawyers Association in JUSTLAW.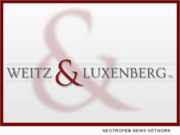 NEWS: (NEW YORK, N.Y.) Robin L. Greenwald, head of the Weitz and Luxenberg Environmental, Toxic Tort and Consumer Protection litigation unit, will serve as interim co-lead counsel in the developing Excellus BlueCross BlueShield data breach class action lawsuit, according to the firm.
NEWS: (HARAHAN, La.) TriWest Healthcare Alliance welcomed employees to the company's New Operations Center in Harahan, La. on Monday. TriWest serves the community health care needs of America's veterans, alongside the Department of Veterans Affairs (VA) in administering the Veterans Choice Program.
NEWS: A shared commitment to the greater good and a growing need for trained hospice professionals led Delta Care Rx, a nationally known hospice pharmaceutical provider, to partner with Four Seasons Compassion For Life in the recent development and implementation of an innovative 12-week 'Hospice Nurse Internship Program.'