Medical Industry News
eNewsChannels NEWS: (LOS ANGELES, Calif.) -- The Everest Foundation, a non-profit 501(c)(3), has made it its core passion to help the Graduate Medical Education community. The foundation is renowned in circles of Medical Schools, Universities and Residency Programs. The foundation, in part, assists with funding of research, personnel, edu-initiatives, and residency training slots.
eNewsChannels NEWS: (LOS ANGELES, Calif.) -- America's Medical Residency applicants are deep into the residency application season. In September, the application period opened for medical students and graduates that want to be licensed physicians and surgeons via the only path in America - Completing medical residency training, says Residents Medical.
eNewsChannels NEWS: (PORTLAND, Ore.,) -- Paragon BioTeck, Inc. announces a monumental ruling handed down by the United States Patent and Trademark Office (USPTO) affirming claims made by Paragon in the patent for its R-phenylephrine hydrochloride formulation. Paragon is a privately held pharmaceutical and medical device company specializing in the development and commercialization of ophthalmic pharmaceuticals, devices and therapies.
eNewsChannels NEWS: (SAN DIEGO, Calif.) -- Christina L. Selder, Principal Investigator and co-founder of CARR (Consumer Advocates for RCFE Reform) presented in the Assisted Living Issues of Quality and Translations to Nursing Homes session of the Gerontological Society of America's (GSA) 2016 Annual Scientific Meeting being held November 16 - 20, 2016 in New Orleans, La.
eNewsChannels NEWS: (LOS ANGELES, Calif.) -- The Everest Foundation (EF), a non-profit 501(c)(3) located in Los Angeles, California that is nationally focused on the advancement of medical research, has partnered with Mount Sinai Medical Center (MSMC) in Miami, Florida in a recent initiative to assist with research funding and Graduate Medical Education (GME) support.
eNewsChannels NEWS: (ST. LOUIS, Mo.) -- LIBERTY Dental Plan of Missouri (LIBERTY) is proud to announce it is offering the most affordable rates for dental plans in the Missouri Health Insurance Marketplace (commonly called the "Health Exchange"). In fact, LIBERTY has the only Dental HMO being offered in St. Louis, Mo., and is the low price leader.
eNewsChannels NEWS: (LOS ANGELES, Calif.) -- Interview season is here and medical residents are gearing up to navigate the Electronic Residency Application Service (ERAS). They're also trying to locate a medical residency that's ACGME accredited. Thousands of residency applicants will get rejections this season because they are weak candidates and lack the proper experience for residency consideration. Residents Medical (RM) can help.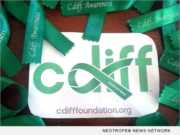 eNewsChannels NEWS: (NEW PORT RICHEY, Fla.) -- C Diff Foundation(R) a leading non-profit patient advocacy organization, Global healthcare information system, today announced the scheduled events and launching of the 4th annual November C. diff. Awareness global campaign, the first month long awareness campaign of its kind in the healthcare industry. November 1st is dedicated to all C. diff. Survivors worldwide.
eNewsChannels NEWS: (SAN FRANCISCO, Calif.) -- Several promising neurotechnology firms and key industry figures will present at the 2016 Neurotech Leaders Forum. The 16th annual event will take place October 24-25 in San Francisco, presented by Neurotech Reports. Keynote speaker at this year's event on October 24 will be Doug Weber, who serves as program manager for DARPA's Biological Technologies Office.
NEWS: (ATLANTA, Ga.) BioTE(R) Medical, a leader in bioidentical hormone replacement therapy (BHRT), is expanding its nationwide network of certified physicians into the Atlanta, Georgia market this month.