Medical Industry News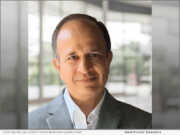 eNewsChannels NEWS: -- Neurotech Reports, the publisher of the Neurotech Business Report newsletter, announced that 12 promising neurotechnology startups and early-stage firms will present at the 2022 Neurotech Leaders Forum in San Francisco, November 7-8. The 22nd annual event - the most established in the industry - will also feature presentations and panel discussions on important issues confronting the neurotechnology industry.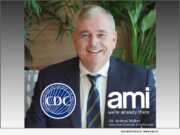 eNewsChannels NEWS: -- The CDC has contracted AMI Expeditionary Healthcare LLC (AMI) to provide Commercial COVID-19 Emergency Response Team (C-C19ERT) services. This work includes sample collection, logistics, and quality control metrics to ensure subsequent, high-quality, CLIA laboratory testing.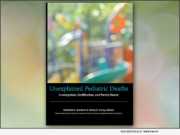 eNewsChannels NEWS: -- The SUDC Foundation recently published a first-of-its kind book, "Unexplained Pediatric Deaths: Investigation, Certification and Family Needs" (ISBN: 978-0998904320) a collaboration between the National Association of Medical Examiners (NAME) and the American Academy of Pediatrics (AAP), which establishes the first ever national consensus guidelines in the U.S. to fill crucial needs to determine why unexplained pediatric deaths happen and how to support families after these tragedies.
eNewsChannels NEWS: -- The Lupus Research Alliance (LRA) is pleased to announce that seasoned professional Penny Mitchell has joined the organization as Senior Director of Marketing and Communications. In her new role, Ms. Mitchell will oversee the organization's strategic communications approach to leading lupus research worldwide and the value of participation by all sectors of the lupus community.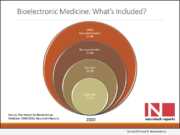 eNewsChannels NEWS: -- A newly published market research report from Neurotech Reports, the leading market intelligence firm in the neurotechnology industry, forecasts that the worldwide market for bioelectronic medicine and related technologies will reach $16.6 billion by 2025.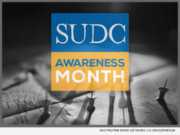 eNewsChannels NEWS: -- The Sudden Unexplained Death in Childhood (SUDC) Foundation is pleased to announce 20 states, Arizona, Arkansas, Florida, Hawaii, Indiana, Louisiana, Mississippi, Missouri, Montana, Nevada, New Hampshire, Ohio, Pennsylvania, Rhode Island, South Carolina, Tennessee, Texas, Utah, Washington and West Virginia have made statewide proclamations declaring March 2019 SUDC Awareness Month.
eNewsChannels NEWS: -- BodyLogicMD, the most highly trained network of practitioners specializing in bioidentical hormone replacement therapy and integrative medicine, has received endorsement from Leisa Hart, well-known host of the workout series "Buns, Abs and Arms of Steel."
eNewsChannels NEWS: -- The C Diff Foundation is honored to welcome leading companies to the 6th Annual International "C.diff. Awareness Conference and Health EXPO," as they come together to make a global difference. These companies are dedicated to the prevention, diagnostics, treatments, environmental safety products and services focused on C.difficile infections and Healthcare-associated infections and whose role serves great importance in the C.diff. community.
eNewsChannels NEWS: -- Neurotech Reports today announced that the keynote speaker at the 18th annual Neurotech Leaders Forum will be Hunter Peckham, a pioneer in the field of neuroprosthetics, technology that restores movement for people living with paralysis.
eNewsChannels NEWS: -- Whiteflash Inc., specialists in ideal diamonds and fine jewelry, announced today an innovation in jewelry protection having just completed implementation of a ground-breaking program provided by JM Care Plan, Inc., a member of the Jewelers Mutual Group. The plan is the first to be rolled out by an e-commerce company and provides comprehensive jewelry care for three years from the date of purchase.