Men's Interest News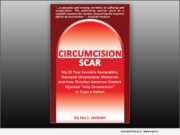 eNewsChannels NEWS: -- "Circumcision Scar" (ISBN: 978-1734555806), an unflinching memoir by Jay J. Jackson, details his lifelong struggle with recurring nightmares that he ultimately realized were repressed memories of his neonatal circumcision.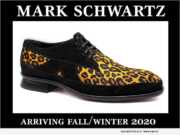 eNewsChannels NEWS: -- Throughout Mark Schwartz's 35-year career as a successful women's shoe designer, he has always secretly wanted to design and make handmade men's shoes. Now, he's done it and his new men's shoes collection will be available this fall/winter.
eNewsChannels NEWS: -- The alluring beauty of classic automobiles is the subject of short videos by television camera-crane specialist Howard Heitner, launching as Classic Car Video. The series starts with heavyweights of classic car subculture: A rare '69 Corvette; and the celebrated '64.5 Original Mustang.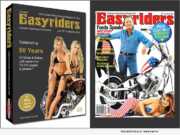 eNewsChannels NEWS: -- Pepper Foster, CEO of Easyriders, the rock-n-ride brand, is excited to announce "Classic Easyriders Complete Digital Magazine Collection - 50th Anniversary Special" by GIT Corp. This massive library of the history of Easyriders features 554 digital magazines.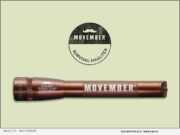 eNewsChannels NEWS: -- Maglite and Movember are partnering to shine a light on men's health and well-being. The Movember Mini Maglite AA PRO LED is available now. Owning one will shine a light on your support of men's health issues and a percentage of the proceeds will go to supporting the causes championed by Movember.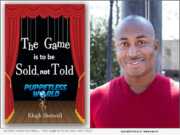 eNewsChannels NEWS: -- Atlanta businessman, personal coach and author, Khigh Shotwell, founder of Puppetless World, has revealed the formula for his success in his debut book, "The Game is to be Sold, Not Told" (ISBN: 978-1734711400).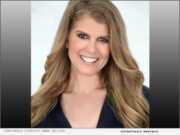 eNewsChannels NEWS: -- Confidence therapist and authentic dating strategist Kimmy Seltzer, founder of Charisma Quotient LLC, explains why settling might be best right now. There was a time when you swept left on someone who was a vegetarian.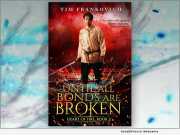 eNewsChannels NEWS: -- COVID-19 is keeping everyone at home and many people out of work. When Tim Frankovich's freelance work dried up, he turned to writing instead. Today, he announced publication of his second novel, "Until All Bonds Are Broken" (ISBN: 978-1733328524).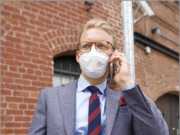 eNewsChannels NEWS: -- Online men's tie and accessory retailer Bows-N-Ties.com is sending free protective respirator masks with every order they ship out. The first 10,000 orders they ship will receive a free mask.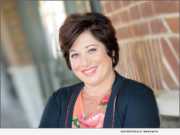 eNewsChannels NEWS: -- Getting divorced is a major life change, and the process is stressful even under the best of circumstances. Now as the nation grapples with the COVID-19 outbreak, it has pushed many divorcing spouses to the breaking point. "This is a trying time for everyone in our country, but it is especially hard on individuals who were already dealing with other major difficulties," says Roseann Vanella, founder of Advanced Mediation Solutions.