Men's Interest News
eNewsChannels NEWS: -- The conservation of wildlife and the habitats they depend upon is the reason why Theodore Roosevelt founded the Boone and Crockett Club in 1887. Prestige Imports LLC and Kansas Craft Alliance has partnered with this respected organization to create, produce, and distribute a line of Boone and Crockett Club Craft Whiskies.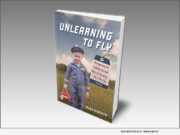 eNewsChannels NEWS: -- A new memoir, a powerful coming of age tale, is set to release this fall. "Unlearning to Fly: A Memoir of Navigating the Turbulence and Bliss of Growing Up in the Sky" (ISBN: 978-1735641300), gives a detailed account of how the author, Russ Roberts, not only helped blow up his backyard with dynamite, but also shared a Volkswagen with a moose.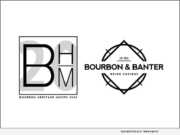 eNewsChannels NEWS: -- We can all agree that 2020 has been a tough year, that America needs a drink, and we're damn sure it's not bleach; it's a better word also beginning with "b." Join your fellow Americans in drinking your fair share when whiskey review and storytelling website Bourbon & Banter kicks off its annual "30 Days of Bourbon Celebration."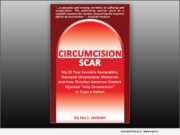 eNewsChannels NEWS: -- "Circumcision Scar" (ISBN: 978-1734555806), an unflinching memoir by Jay J. Jackson, details his lifelong struggle with recurring nightmares that he ultimately realized were repressed memories of his neonatal circumcision.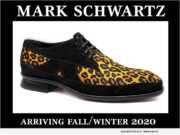 eNewsChannels NEWS: -- Throughout Mark Schwartz's 35-year career as a successful women's shoe designer, he has always secretly wanted to design and make handmade men's shoes. Now, he's done it and his new men's shoes collection will be available this fall/winter.
eNewsChannels NEWS: -- The alluring beauty of classic automobiles is the subject of short videos by television camera-crane specialist Howard Heitner, launching as Classic Car Video. The series starts with heavyweights of classic car subculture: A rare '69 Corvette; and the celebrated '64.5 Original Mustang.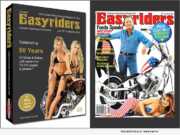 eNewsChannels NEWS: -- Pepper Foster, CEO of Easyriders, the rock-n-ride brand, is excited to announce "Classic Easyriders Complete Digital Magazine Collection - 50th Anniversary Special" by GIT Corp. This massive library of the history of Easyriders features 554 digital magazines.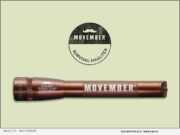 eNewsChannels NEWS: -- Maglite and Movember are partnering to shine a light on men's health and well-being. The Movember Mini Maglite AA PRO LED is available now. Owning one will shine a light on your support of men's health issues and a percentage of the proceeds will go to supporting the causes championed by Movember.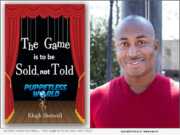 eNewsChannels NEWS: -- Atlanta businessman, personal coach and author, Khigh Shotwell, founder of Puppetless World, has revealed the formula for his success in his debut book, "The Game is to be Sold, Not Told" (ISBN: 978-1734711400).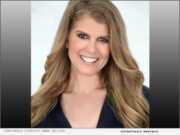 eNewsChannels NEWS: -- Confidence therapist and authentic dating strategist Kimmy Seltzer, founder of Charisma Quotient LLC, explains why settling might be best right now. There was a time when you swept left on someone who was a vegetarian.