Men's Interest News
eNewsChannels NEWS: -- A fantastical story set in a world where paladins are heroes and the champions of the gods finds itself in the shadow of a looming threat. Their only choice? To rely on the services of an uneducated, incapable and stubborn paladin named Krell, whose adventures we follow in the fantasy novel "Beginning of Arrogance" (ISBN: 978-0228868668; Tellwell) by Bryan Cole.
eNewsChannels NEWS: -- Attorney Paul Alexander Sangillo announces the debut of his first novel, "Golden Prison" (ISBN: 978-1941015469). This novel is the first of its kind, offering a never-before-seen look into the hi-stakes, impossibly stressful world of law students and young lawyers.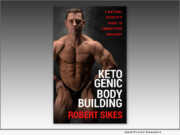 eNewsChannels NEWS: -- Legacy Launch Pad Publishing is releasing "Ketogenic Bodybuilding: A Natural Athlete's Guide to Competitive Savagery" (ISBN: 978-1956955071), the first book by Robert Sikes. The book is the result of Sikes' experiences as a professional bodybuilder and fitness coach.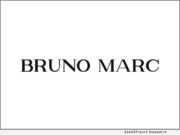 eNewsChannels NEWS: -- Bruno Marc is offering its customers a limited 15% off deal using code: BMS10 for all types of shoes this holiday season on Bruno Marc's official site. Bruno Marc is a luxury shoe line for men that focuses on designing, manufacturing, and distributing fashionable shoe wear.
eNewsChannels NEWS: -- North Country, a newly launched men's premium clothing brand, today announced that it has successfully skirted global supply chain issues and is poised for a robust Q4 holiday shopping season. North Country's Fall/Winter collection of authentic Portuguese flannel shirts is in-stock and ready-to-ship from New York.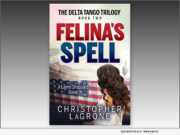 eNewsChannels NEWS: -- Border Patrol Agent-to-be Layne Sheppard has met the girl of his dreams as The Delta Tango Trilogy continues with Book Two: "Felina's Spell" (ISBN: 978-1631955457), released by Morgan James Publishing and available in stores and online now.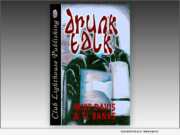 eNewsChannels NEWS: -- Authors Mike Davis and TL Banks are announcing their new book "Drunk Talk" (ISBN: 979-8675709625). "Drunk Talk" is a true original that keeps you laughing all the while being intrigued. "Since nobody listens to drunks, we decided to turn our rants into an entire book," says Davis.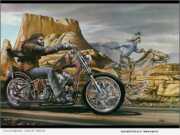 eNewsChannels NEWS: -- GIT Corp., a publishing company out of New York, today announced a new partnership with ER71 USA. Inc. ("ER71") to license an exciting new monthly motorcycle magazine title that brings all the two-wheeled excitement of the motorcycle culture to the masses.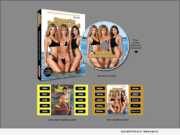 eNewsChannels NEWS: -- GIT Corp. is excited to announce the release of the SPORTS ILLUSTRATED Swimsuit Issue Complete Digital Collection 1964-2020. This digital collection features all 57 SPORTS ILLUSTRATED Swimsuit Issues, published since 1964.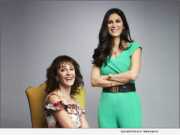 eNewsChannels NEWS: -- Carly Spindel, a second-generation matchmaker, and founder of Janis Spindel Serious Matchmaking Inc., recently created the first of its kind: online dating + online matchmaking + one-on-one matchmaking = Flash Match NYC.