Men's Interest News
eNewsChannels NEWS: -- HCI Hair Solutions announces their new location. For the past 28 years, HCI Hair Solutions has been providing luxurious hair replacement solutions for Central Florida. Some of their clients travel from all parts of Florida and the country just to place their hair confidence with HCI Hair Solutions.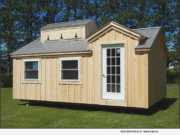 eNewsChannels NEWS: -- Jamaica Cottage Shop has hit a milestone. After 25 years of being in business, it's excited to announce it just shipped its 10 thousandth building. And, considering the company's owner first started out building dog houses, that's a pretty impressive accomplishment.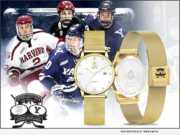 eNewsChannels NEWS: -- Beverly Hills California is known for bringing you the absolute best in sports entertainment such as Cricket All Stars and PGA Golf Tournaments. On January 11, the teams of Harvard and Yale hit the ice at Madison Square Garden with "Rivalry On Ice" and Craig Shelly Beverly Hills is the first to bring you the Commemorative Time Pieces commemorating this event.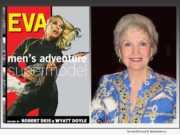 eNewsChannels NEWS: -- The latest installment in the acclaimed Men's Adventure Library series from editors Robert Deis and Wyatt Doyle, "Eva: Men's Adventure Supermodel" (ISBN 978-1943444397) has been released. The book chronicles model, pin-up, and actress Eva Lynd's remarkable career.
eNewsChannels NEWS: -- Braxtly Tools now offers a work knee pad made from the same materials used by professional million-dollar athletes in protecting their knees, an advanced technology competitively priced for both professionals and DIYers.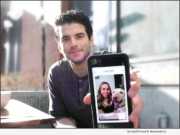 eNewsChannels NEWS: -- New dating app Wowzer is officially available for download nationally, with user-growth marketing focused on the company's home city of Seattle. The app that helps dog-loving humans make more meaningful connections will launch in Seattle this fall before bringing the Wowzer community experience to cities nationwide later in 2020.
eNewsChannels NEWS: -- The conservation of wildlife and the habitats they depend upon is the reason why Theodore Roosevelt founded the Boone and Crockett Club in 1887. Prestige Imports LLC and Imperial Beverage has partnered with this respected organization to create, produce, and nationally distribute a line of Boone and Crockett Club Whiskies.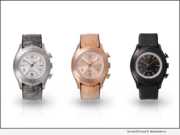 eNewsChannels NEWS: -- On November 1, VELDT Inc. will unveil the most intuitive and attractive 'smartwatch' ever. The LUXTURE AARDE(tm) features new technology that revolutionizes how we receive information from a watch. For seekers of balance, the new LUXTURE goes beyond smartwatches to help users achieve intelligence and beauty.
eNewsChannels NEWS: -- Duber Time Group, the U.S. Distributor for Muhle-Glashutte is honored to announce the partnership between the largest aviation association in the world, AOPA with Muhle-Glashutte in the release of a limited-edition watch to celebrate 80 years of AOPA, the AOPA AeroSport.
eNewsChannels NEWS: -- A sleek and powerful pilots watch, designed by pilots. The team at AOPA (The Aircraft Owners and Pilots Association, the world's largest association for aviation enthusiast and pilots) designed this watch with Muhle Glashutte the legendary watch manufacturer. This limited edition of 500 pieces is to be released in celebration of the 80th anniversary of AOPA.