Men's Interest News
eNewsChannels NEWS: -- Since yelling at the TV just doesn't cut it, My Sports Vote has launched a new app for enthusiastic sports fans. It allows users to have their voices heard through votes and opinions, which are shared with teams and league offices.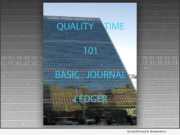 eNewsChannels NEWS: -- A new book authored by Lionell Leaf, "Quality Time 101 Basic Journal: LEDGER" (ISBN: 978-1944385958), is the companion book to "Quality Time 101 Basic Journal: Amorous Amour Coupling Innuendos" (ISBN: 978-1944385668) and is designed to inspire couples to try new things: to act on ideas and to work together to develop something great.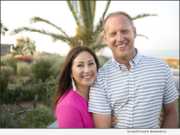 eNewsChannels NEWS: -- Let's be honest: What can you really do in 21 days? Well, here's what you probably can't do: Lose 10 lbs., learn a new language -- even organizing the garage might take longer than that. But thanks to Ryan & Blair Critch, all it takes is 21 days to strengthen your Marriage. And the best part? It's fun, easy, effective - and free!
eNewsChannels NEWS: -- Long-time oil geophysicist, Nigel Smith, uses his real-life experience working on an oil rig in the Malacca Straits in his new murder mystery novel: "Malacca Mystery" (ISBN: 978-1945532801) available for sale globally in paperback and e-book on May 17, 2019 through all major online book retailers including Amazon, iBooks, Barnes & Noble and Amazon Kindle.
eNewsChannels NEWS: -- J.S. Fletcher and Kathy Newbern, founders of YourNovel.com, are still going strong after nearly three decades of personalizing romance novels for couples far and wide. Imagine you and your Sweetheart starring in a book. How romantic. YourNovel.com offers more than 50 romantic novels to select from.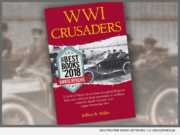 eNewsChannels NEWS: -- The new nonfiction book, "WWI Crusaders: A band of Yanks in German-occupied Belgium help save millions from starvation as civilians resist the harsh German rule" (ISBN: 978-0990689386), is one of only 100 self-published books named to the prestigious Kirkus Reviews Best Books of 2018. Authored by Jeffrey B. Miller and published by Milbrown Press, it was released on Veterans Day 2018 to honor the 100th anniversary of the end of World War I.
eNewsChannels NEWS: -- Florida resident George Nauck has established Golf For Blind, Inc., a Florida Not For Profit Corporation. Funds raised will be used to place golf shot measurement and scoring systems on ranges where blind and disabled veterans may learn to play golf through measured and scored target shoots.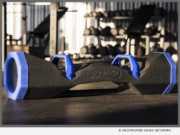 eNewsChannels NEWS: -- Hedstrom Fitness is pleased to announce the launch of their newest product in the Hydro-Interia Training line, the Surge Riptide. This specialized training tool utilizes water to create an unstable and unpredictable resistance, allowing the muscles to be challenged no matter what the exercise. Hedstrom Fitness is a division of Ball, Bounce and Sport, Inc.
eNewsChannels NEWS: -- Just in time for Valentine's Day, this new online dating site is one of a kind. Chronic Souls - an all-inclusive dating website and mobile app - is exclusively designed to connect people who recreationally enjoy marijuana or who use it to help their medical conditions.
eNewsChannels NEWS: -- Just how far can the nation's growing taste for wine go? The owners of MIAVINO Sensual, Frank and Miranda Brown, decided it also had to go into their premium edible massage oils. Houston, Texas-based, MIAVINO Sensual has introduced an exclusive line of ultra-lightweight, premium, edible massage oils in four palate-pleasing, full-bodied wine flavors designed to take your entire sensual massage experience to a whole sexy new level.