Home
Mergers and Acquisitions
Mergers and Acquisitions News (M&As) for Public and Private Companies
eNewsChannels NEWS: -- Lowden Street Capital, a private equity firm focused on rural market investing, acquired Southern Air Custom Interiors, Inc., an upholstery company out of Haleyville, Ala. that focuses on custom aircraft interiors, on April 30, 2020.
eNewsChannels NEWS: -- Okie Land & Home Monica Lambert are joining 580 Realty, a successful association which will bring together an independent firehouse to a stellar realty team, expanding the service area by an additional five counties. This now includes Coal, Pontotoc, Pittsburg, Latimer, Pushmataha, Hughes and McIntosh. From Lake Eufaula to Lake Texoma! Kiamichi Wilderness to Arbuckle Mountains!!!
eNewsChannels NEWS: -- Paragon Insurance Holdings, LLC, headquartered in Avon, Connecticut, a national MGA, announced today that it has closed on the purchase of Trident Public Risk Solutions (TPRS). Acquired from Argo Group (Argo), the transaction positions Paragon as one of the largest providers of commercial insurance coverage for public entities in the U.S.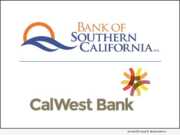 eNewsChannels NEWS: -- Bank of Southern California, N.A. (OTC Pink: BCAL) and CalWest Bancorp (OTCBB: CALW), today announced that they have renegotiated the terms of their merger and have agreed to amend the initial Definitive Agreement announced on October 21, 2019 following shareholder meetings held on April 22, 2020.
eNewsChannels NEWS: -- Forged Components Inc. is proud to announce the acquisition of the Western of Texas Forge & Flange Company. The acquisition was completed in the 4th quarter of 2019.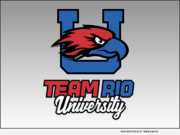 eNewsChannels NEWS: -- Team Rio National and Sports U are proud to announce a collaboration and combination of NJ's most successful grassroots basketball programs over the last decade with the creation of Team Rio University (Rio U).
eNewsChannels NEWS: -- Mazda of Mesquite - a Mazda car dealership and service center located at 15900 Lyndon B Johnson Fwy in Mesquite, Texas, 75150 - will transition to new ownership as of February 27, 2020.
eNewsChannels NEWS: -- 777 Partners, a Miami based investment firm, is pleased to announce the acquisition of Uown Leasing ("Uown"), from Shepard Capital Partners. Uown, a lease-to-own company based in Tampa, was founded in 2008.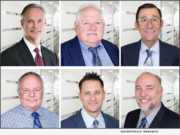 eNewsChannels NEWS: -- KROST CPAs and Consultants, a firm based out of Los Angeles, has merged in BPE&H out of Woodland Hills effective January 1, 2020. Seven principals will join the leadership team at KROST, including Scott Eisner, Martin Belak-Berger, Bob Price, Phil D'Amico, Scott Gilmore; and founding BPE&H principals Jerry Block and Jane Plant.
eNewsChannels NEWS: -- Deacon Jones Auto Group recently acquired Lee Hyundai of Goldsboro and will rename the store "Deacon Jones Hyundai." This location, at 304 N Oak Forest Rd. in Goldsboro, NC, will continue the growth and the investments that Deacon Jones has made to this area of the Goldsboro community.