Home
Mergers and Acquisitions
Mergers and Acquisitions News (M&As) for Public and Private Companies
eNewsChannels NEWS: -- Ground Penetrating Radar Systems, LLC ("GPRS"), has acquired New York Leak Detection, a leading provider of utility locating and leak detection services. New York Leak Detection has been serving clients in the Northeast for 19 years.
eNewsChannels NEWS: -- NationDigital.io is now a Social Enterprise venture of the EveryLibrary Institute, NFP, a non-partisan library-focused 501(c3) organization dedicated to the future of libraries and literacy across the globe. This acquisition will allow us to expand what we're able to offer you!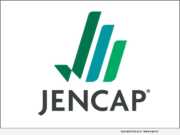 eNewsChannels NEWS: -- Jencap Group, LLC (Jencap), the wholesale program management and binding authority business of Galway Insurance Holdings LP (Galway), has acquired London-based Worldwide Hole 'N One Ltd. (WHNO).
eNewsChannels NEWS: -- ICE Mortgage Technology™, part of Intercontinental Exchange, Inc. (NYSE: ICE), a leading global provider of data, technology and market infrastructure, today announced it will deploy an eVault solution for secure storage of digital mortgages and notes, based upon technology acquired from DocMagic, Inc.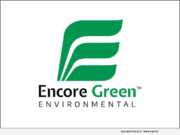 eNewsChannels NEWS: -- Encore Green Environmental Technologies & Licensing (EGETL) announces the purchase of water treatment technology equipment formerly known as NOMAD from XRI/Fountain Quail.
eNewsChannels NEWS: -- EPIC Holdings, Inc. (EPIC) announced today that it has agreed to acquire Pharmaceutical Strategies Group (PSG). The move incorporates the expertise and resources of the nation's largest independent pharmacy benefit consulting firm into EPIC's Employee Benefits Consulting practice.
eNewsChannels NEWS: -- Pulsar Global Solutions, a wholly owned subsidiary of Valentis, a defense and risk management firm, announces the acquisition of Blueshield Security and Investigations, LLC based in Warrenton, VA. The acquisition by Pulsar Global brings to realization the investigation unit of Valentis Security.
eNewsChannels NEWS: -- UniversalCIS, a market leader in technology and solutions to the mortgage industry, is pleased to announce the acquisition of mortgage technology provider SharperLending. The SharperLending transaction, which follows the merger of Universal Credit, CIS Credit Solutions, and Avantus, provides further enhancements to the technology platform for UniversalCIS.
eNewsChannels NEWS: -- Nocera, Inc. (OTC:NCRA) ("Company") today announced that it has formally signed Variable Interest Entity ("VIE") agreements with Xin Feng Construction Co. Ltd., (XFC) a Taiwan construction firm, and Shunda Feed Co., Ltd., (SFC) a Taiwan aquaculture feed firm resulting in 100% controlling interest in both companies.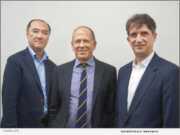 eNewsChannels NEWS: -- Fanplayr, a leader in online behavioral personalization, announced it has acquired Jamu Incorporated, a reseller and development firm based in Tokyo, Japan. The acquisition represents the fulfillment of a long-term relationship between Fanplayr and Jamu Inc.