Music Entertainment News, including CDs, Concerts, and Gadget News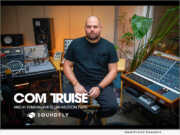 eNewsChannels NEWS: -- Online music school Soundfly has teamed up with dynamic producer Seth Haley, more popularly known as Com Truise, to release a new course on creating sci-fi-inspired electronic music. "Com Truise: Mid-Fi Synthwave Slow-Motion Funk" is available today as part of Soundfly's premium course subscription program, where students get unlimited access to a full library of creative music courses.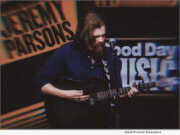 eNewsChannels NEWS: -- With the title track of his latest album, "Things To Come" climbing national radio airplay charts, San Antonio, Texas country artist Jeremy Parsons is hitting the road. The international iTunes chart-topper has just announced a series of April and May concert dates that will bring his tour to Tennessee, North Carolina and Virginia.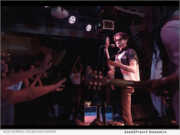 eNewsChannels NEWS: -- How a musician went viral: It all started when Nick Serena and his sister, Kaelynn, made a TikTok of Nick imitating Joe Goldberg, America's "favorite serial-killing romantic" and the protagonist of Netflix's hit show, "YOU," as played by Penn Badgley. That TikTok video has already attracted over a million views and counting!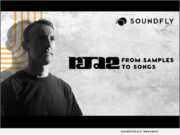 eNewsChannels NEWS: -- Instrumental hip-hop producer RJD2 has launched his first online course, made in partnership with music education platform Soundfly. This in-depth course guides students through RJD2's unique approach to chopping and flipping records, and how he arranges samples into fully realized songs.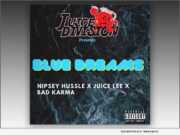 eNewsChannels NEWS: -- "Blue Dreams," which is the latest release from Nipsey Hussle by independent record label Juice Division Records is arguably the best posthumous verse from the Nipsey Hussle vault yet.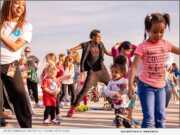 eNewsChannels NEWS: -- AY Young, founder, Battery Tour, was named by the United Nations (UN) as one of 17 Young Leaders for the Sustainable Development Goals (SDGs); and to Fresh Energy's 2020 Energy News Network's "40 Under 40."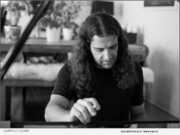 eNewsChannels NEWS: -- With lyrics inspired by famed poet, Lord Byron, Gabriele Ciampi's, "She Walks in Beauty" was composed and orchestrated by him to pay tribute to the heroes on the frontline of the current pandemic. This eloquent music video serves as a glimmer of light at the end of the tunnel with the promise of a return to normal. The video and song will be released, worldwide, on May 15 by Universal Music Group.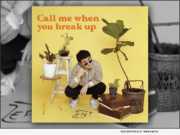 eNewsChannels NEWS: -- Pop rock artist Zepet specializes in the sunny indie pop that dominated the airwaves in the early 2000's. His latest single release, "Call Me When You Break Up," is joyously melancholy and filled to the brim with memorable melodies.
eNewsChannels NEWS: -- On October 27, singer-performer Dre Hilton invites oldie music lovers to the 2019 "Hits and Oldies Show." A day of classic music from the 50's and 60's which would feature Motown, gospel and jazz classics.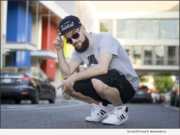 eNewsChannels NEWS: -- The Washington, D.C. area's very own and most eccentric turntablist entertainer, DJ Throdown, AKA Ross Volpe, continued his reign as "America's Best DJ" by again winning the prestigious DMC US Finals DJ Battle. DJ Throdown will represent America on September 28 in London at the DMC World DJ Championships, where last year he finished 5th best in the world.