Music Entertainment News, including CDs, Concerts, and Gadget News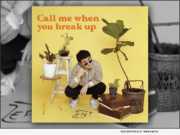 eNewsChannels NEWS: -- Pop rock artist Zepet specializes in the sunny indie pop that dominated the airwaves in the early 2000's. His latest single release, "Call Me When You Break Up," is joyously melancholy and filled to the brim with memorable melodies.
eNewsChannels NEWS: -- On October 27, singer-performer Dre Hilton invites oldie music lovers to the 2019 "Hits and Oldies Show." A day of classic music from the 50's and 60's which would feature Motown, gospel and jazz classics.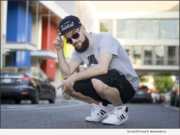 eNewsChannels NEWS: -- The Washington, D.C. area's very own and most eccentric turntablist entertainer, DJ Throdown, AKA Ross Volpe, continued his reign as "America's Best DJ" by again winning the prestigious DMC US Finals DJ Battle. DJ Throdown will represent America on September 28 in London at the DMC World DJ Championships, where last year he finished 5th best in the world.
eNewsChannels NEWS: -- Gallospole will release the political allegory, TARAC WIPPP, which stands for The American Right for Adequate Chair Width In Public & Private Places, on July 15, 2019. In a series of videos, animations and soundtracks, TARAC WIPPP, a fictitious lobbying organization led by Gallospole, peddles the conspiracy theory that the weaponization of chairs, perpetrated by known and unknown entities, discriminates against obese Americans.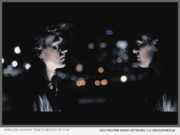 eNewsChannels NEWS: -- "Breaking News! War vet shoots in the crowd with no apparent reason, while a mysterious epidemic is raging across the country!" It may sound like another news headline, but it's awarded psychological thriller/horror feature film "FACE OF EVIL," from V-Movie Productions, now distributed by Gravitas on HULU.
eNewsChannels NEWS: -- Musifor Inc., a new-startup that has been building an innovative technology to help the background music service industry with features that have never been seen before in the market, is also investing in its own record label. To launch its services, Musifor is releasing its very first Artist on its label called, "Musifor Music."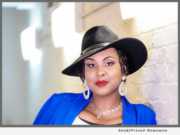 eNewsChannels NEWS: -- One inspired night in 2015, singer-songwriter Kea Michaels sat down to write a poem like a lullaby entitled "I Love You" for one of her daughters...heartfelt prose enriched with motherly adoration. She later turned that poem into a song thinking about an older daughter that had been battling, since birth, kidney hydronephrosis. KEA thought she was about to lose her to the debilitating disorder.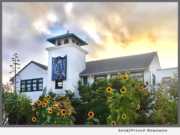 eNewsChannels NEWS: -- A historic lineup of L.A.'s leading artists, performers, poets and authors will salute Beyond Baroque Literary Arts Center ("Beyond Baroque"), the city's legendary literary center, at its 50th anniversary "Bohemian Bacchanal" on Saturday, November 10. The gala event, located in the Venice Arts Plaza, features a dinner and will be highlighted by presentations honoring actor/poet Viggo Mortensen, a long-time supporter of the non-profit organization, and award-winning poet Will Alexander.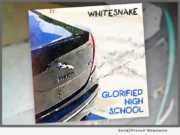 eNewsChannels NEWS: -- Lion Eagle Productions, LLC today announced that - after covering such diverse artists as Rush, Bruce Hornsby and Motley Crue - Glorified High School (GHS) recently realized its greatest ambition by recording a track-for-track reimagining of the 1987 "Whitesnake" album. This new album of cover songs takes popular '80s rock songs to new places sonically and emotionally.
eNewsChannels NEWS: -- Riverpool Records and The PondHawks announce the release of their new single, "River Grove." How many cities have their very own song? The town of River Grove, a suburb of Chicago near O'Hare Airport, now does thanks to The PondHawks.