Music Entertainment News, including CDs, Concerts, and Gadget News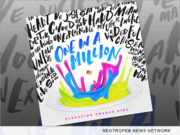 NEWS: (SAN DIEGO, Calif.) Syntax Creative is pleased to announce a new deal with Elevation Church, which Outreach Magazine named in 2015 the 15th largest church in America. Pastored by Steven Furtick, the multi-site church with 20,000 weekly attendees calls over a dozen locations home, including its base in Matthews, North Carolina. Elevation Church will release its second Kids Worship album, 'One In a Million,' worldwide on April 29.
NEWS: (NEW YORK, N.Y.) Progressive rock group DeCoster is releasing their second CD 'Walking In The Sun,' at the Bitter End, 147 Bleecker Street, New York City on Wednesday April 20, 2016 with an 8 p.m. performance. The group is fronted by classically trained lead guitarist and composer Paul DeCoster who plays riffs on his Stratocaster that defy gravity.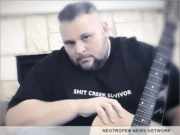 NEWS: (FORT WORTH, Texas) Josh Vincent, country singer and songwriter, recently released a new single, 'Two Shots,' which he hopes will shake up the country music scene. It's been said that Vincent's songs are reminiscent of outlaw country musicians such as Johnny Cash, Merle Haggard and Waylon Jennings - all who paved the way for today's artists.
NEWS: (LOS ANGELES, Calif.) Earth Day Weekend will hold special significance this year when the inaugural Healthy Earth Music and Arts Fest makes its premiere in Los Angeles' historic Leimert Park, Saturday, April 23. In addition to this multi-cultural, sustainable lifestyle event, produced by Transmedia 360, encouraging health and environmental awareness, the festival will feature the unveiling of the humanitarian organization, Cure4Hunger's (C4H) new agricultural technology.
NEWS: (FT. BELVOIR, Va.) Time is running out to audition for a special chorus being formed by the Center for American Military Music Opportunities (CAMMO) to perform in the Invictus Games Orlando 2016 on May 8, 2016. The Games will be held at ESPN Wide World of Sports Complex at the Walt Disney World Resort in Orlando, Fla., and broadcast live on ESPN2.
NEWS: (FORT BELVOIR, Va.) The Center For Military Music Opportunities (CAMMO) today announced that it has been selected to receive the annual J.L. Simmons Non-Profit PR Grant for 2016. The PR Grant, launched in 2000 by Neotrope, helps worthy causes raise visibility to media and public for the charity's good works.
NEWS: (DANIA BEACH, Fla.) The Fourth Annual Dania Beach Arts and Seafood Celebration 2016 has raised the bar for entertainment, boasting an electrifying performance line-up featuring it's first-ever Grammy Award-Wining National Headliner, provided by the Casino at Dania Beach: Survivor.
NEWS: (FORT WORTH, Texas) A film documentary commemorating the 70th Anniversary of the Texas Boys Choir will be screened at 7 p.m., Feb. 18 during a special ceremony at the Modern Art Museum of Fort Worth. The documentary - literally seven decades in the making - explores the vast and rich history and legacy of the boys choir. It is written and directed by Gary McGrath, a TBC alum who also is executive director of The Texas State Men and Boys Choir.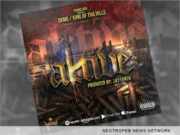 NEWS: KING OF THA HILLS (K.O.T.H.) makes music business history with the release of their new hit single called 'Aktive' which is now available on music outlets and is produced by multi-platinum producer Zaytoven (Xavior Dotson).
NEWS: Mark your calendars and let the countdown begin for BurgerFest, hosted by Great American Foundation in St. Augustine, Florida. Nothing says 'all American' like a spring food and music festival in the oldest city in America. Come out and enjoy mouth-watering burgers, great live music and ice cold beer.