Music Entertainment News, including CDs, Concerts, and Gadget News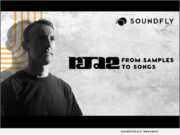 eNewsChannels NEWS: -- Instrumental hip-hop producer RJD2 has launched his first online course, made in partnership with music education platform Soundfly. This in-depth course guides students through RJD2's unique approach to chopping and flipping records, and how he arranges samples into fully realized songs.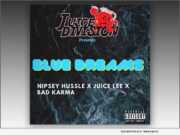 eNewsChannels NEWS: -- "Blue Dreams," which is the latest release from Nipsey Hussle by independent record label Juice Division Records is arguably the best posthumous verse from the Nipsey Hussle vault yet.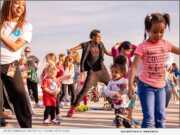 eNewsChannels NEWS: -- AY Young, founder, Battery Tour, was named by the United Nations (UN) as one of 17 Young Leaders for the Sustainable Development Goals (SDGs); and to Fresh Energy's 2020 Energy News Network's "40 Under 40."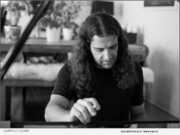 eNewsChannels NEWS: -- With lyrics inspired by famed poet, Lord Byron, Gabriele Ciampi's, "She Walks in Beauty" was composed and orchestrated by him to pay tribute to the heroes on the frontline of the current pandemic. This eloquent music video serves as a glimmer of light at the end of the tunnel with the promise of a return to normal. The video and song will be released, worldwide, on May 15 by Universal Music Group.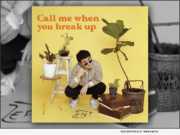 eNewsChannels NEWS: -- Pop rock artist Zepet specializes in the sunny indie pop that dominated the airwaves in the early 2000's. His latest single release, "Call Me When You Break Up," is joyously melancholy and filled to the brim with memorable melodies.
eNewsChannels NEWS: -- On October 27, singer-performer Dre Hilton invites oldie music lovers to the 2019 "Hits and Oldies Show." A day of classic music from the 50's and 60's which would feature Motown, gospel and jazz classics.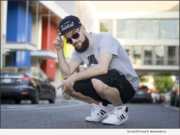 eNewsChannels NEWS: -- The Washington, D.C. area's very own and most eccentric turntablist entertainer, DJ Throdown, AKA Ross Volpe, continued his reign as "America's Best DJ" by again winning the prestigious DMC US Finals DJ Battle. DJ Throdown will represent America on September 28 in London at the DMC World DJ Championships, where last year he finished 5th best in the world.
eNewsChannels NEWS: -- Gallospole will release the political allegory, TARAC WIPPP, which stands for The American Right for Adequate Chair Width In Public & Private Places, on July 15, 2019. In a series of videos, animations and soundtracks, TARAC WIPPP, a fictitious lobbying organization led by Gallospole, peddles the conspiracy theory that the weaponization of chairs, perpetrated by known and unknown entities, discriminates against obese Americans.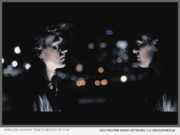 eNewsChannels NEWS: -- "Breaking News! War vet shoots in the crowd with no apparent reason, while a mysterious epidemic is raging across the country!" It may sound like another news headline, but it's awarded psychological thriller/horror feature film "FACE OF EVIL," from V-Movie Productions, now distributed by Gravitas on HULU.
eNewsChannels NEWS: -- Musifor Inc., a new-startup that has been building an innovative technology to help the background music service industry with features that have never been seen before in the market, is also investing in its own record label. To launch its services, Musifor is releasing its very first Artist on its label called, "Musifor Music."