Music Entertainment News, including CDs, Concerts, and Gadget News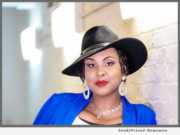 eNewsChannels NEWS: -- One inspired night in 2015, singer-songwriter Kea Michaels sat down to write a poem like a lullaby entitled "I Love You" for one of her daughters...heartfelt prose enriched with motherly adoration. She later turned that poem into a song thinking about an older daughter that had been battling, since birth, kidney hydronephrosis. KEA thought she was about to lose her to the debilitating disorder.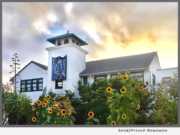 eNewsChannels NEWS: -- A historic lineup of L.A.'s leading artists, performers, poets and authors will salute Beyond Baroque Literary Arts Center ("Beyond Baroque"), the city's legendary literary center, at its 50th anniversary "Bohemian Bacchanal" on Saturday, November 10. The gala event, located in the Venice Arts Plaza, features a dinner and will be highlighted by presentations honoring actor/poet Viggo Mortensen, a long-time supporter of the non-profit organization, and award-winning poet Will Alexander.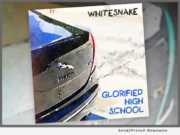 eNewsChannels NEWS: -- Lion Eagle Productions, LLC today announced that - after covering such diverse artists as Rush, Bruce Hornsby and Motley Crue - Glorified High School (GHS) recently realized its greatest ambition by recording a track-for-track reimagining of the 1987 "Whitesnake" album. This new album of cover songs takes popular '80s rock songs to new places sonically and emotionally.
eNewsChannels NEWS: -- Riverpool Records and The PondHawks announce the release of their new single, "River Grove." How many cities have their very own song? The town of River Grove, a suburb of Chicago near O'Hare Airport, now does thanks to The PondHawks.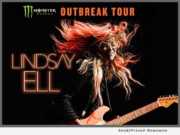 eNewsChannels NEWS: -- Outbreak Presents announces Lindsay Ell is set to headline the final Monster Energy Outbreak Tour of 2018. Following her breakout Top 20 hit at U.S Country radio and momentous No. 1 at Canadian Country radio with "Criminal," Ell recently excited legions of fans via social media announcing her next single is the tantalizing and lyrically-mesmerizing "Champagne."
eNewsChannels NEWS: -- While gun control continues to be a talked about topic, Unique Messengers is not only joining the conversation, but singing about it. This musical group is on a mission to deliver "music with a message" and their latest single, "Give up That Gun," is no exception to the rule.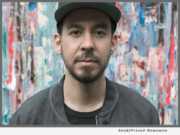 eNewsChannels NEWS: -- As announced today by Outbreak Presents and Live Nation, Mike Shinoda is set to headline the latest installment of the Monster Energy Outbreak Tour. Tickets go on sale starting Friday, August 10, 2018 at 10 a.m. local time, with special pre-sales starting Tuesday, August 7 at 10 a.m. local time.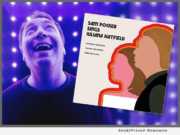 eNewsChannels NEWS: -- Singer Sam Pocker is thrilled to announce the release of his sixth album, "Sam Pocker Sings Juliana Hatfield," available everywhere on Friday April 13, 2018. It is a 1970s-style answer record to the newly released "Juliana Hatfield Sings Olivia Newton-John." It features three Juliana Hatfield classics re-imagined as 12-inch disco records.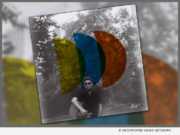 eNewsChannels NEWS: -- Pop rock artist Zepet recently announced the release of his new EP "Zepet" on November 1, 2017. The album features four distinctive tracks that will definitely stir up troubling emotions inside of listeners.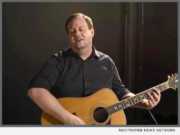 eNewsChannels NEWS: (FORT WORTH, Texas) -- 4818 Records, LLC today announced a beautiful new ballad titled "Never Let Me Go" has been released as a single and video to benefit the Susan G. Komen Foundation of Greater Fort Worth. Singer/songwriter/guitarist and Grammy Award-winning producer Gary McGrath wrote and recorded "Never Let Me Go" for "Hope," which he compiled and has just released on his independent 4818 Records label.