New Jersey Business News, including Technology and Entertainment (U.S.)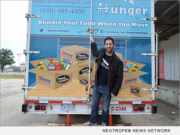 NEWS: (NEPTUNE, N.J.) Move For Hunger, a national charity, today announced that it has again been selected to receive the annual J.L. Simmons Non-Profit PR Grant for 2016. The Grant, launched in 2000 by Neotrope(R) helps worthy causes raise visibility to media and public for the charity's good works.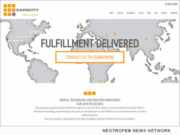 NEWS: (NORTH BRUNSWICK, N.J.) Capacity LLC, a trusted leader in order fulfillment, ecommerce, and electronic data interchange (EDI), has launched a brand new website. The site has been redesigned to make it easier to navigate and to help visitors quickly find the information they need to understand modern order fulfillment.
NEWS: The James Brown Family Foundation (JBFF) continued the legacy of the Legendary Godfather of Soul with charitable giving to The New Community Corporation's Harmony House, on Monday December 14, 2015. The children and families also received a visit from jolly Old Saint Nick and a special holiday performance from Josiah Borden and Brandon Williams.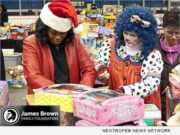 NEWS: On Monday, Dec. 14, 2015, The James Brown Family Foundation (JBFF) will continue the legacy of the Legendary Godfather of Soul with charitable giving to The New Community Corporation's Harmony House. Deanna Brown Thomas, daughter of the Godfather and President of the James Brown Family Foundation, extends his charitable giving on Monday December 14, 2015 as she brings the James Brown Toy Giveaway to New Jersey!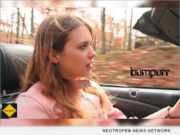 NEWS: Bumpurr - a location based mobile dating app launching in 2016 - filed a Provisional Patent Application for its wearable offline GPS indicator technology in the USPTO on October 6, 2015. The Patent Pending technology will make Bumpurr(TM) the first to instantly connect members of an online mobile dating app to offline non-members.
NEWS: Philadelphia-area attorney Mary Gaffney, of Weitz and Luxenberg, believes the conferring of honors on high-achieving women lawyers is good for their career prospects. However, she believes it is even better for individuals in need of legal assistance as it helps them make smarter choices about who should represent them in a court fight.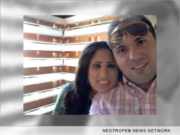 NEWS: Over 100 million Christians are persecuted for their faith all over the world, making them one of the most persecuted religious groups on the planet, according to The Bridge Christian Radio. Iran is one of the top persecutors of Christians, and on Monday, September 28, Iranian President Hassan Rouhani will address the United Nations, even as his government unlawfully holds and tortures Americans. In particular, for the past three years, Christian pastor Saeed Abedini has been imprisoned in Iran for his faith in Christ.
BLOOMFIELD, N.J. /eNewsChannels/ -- NEWS: Health Koncepts announces a new and exciting health and wellness program that was carefully designed to bring 'Complete Health and Wellness' to its participants and provide employers with an enhanced benefits portfolio. After intensive research by Health Koncepts CEO, Mr. Quincy Luzunaris, the 'Complete Health and Wellness' package was developed to combat the social ills that plague our nation.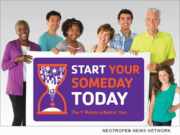 OLD BRIDGE, N.J. /eNewsChannels/ -- NEWS: It seems nearly everyone has a 'New Year's resolution,' but statistics indicate that less than a quarter of these resolutions are kept. Creating personal change takes effort, and support. The Y of Western Monmouth County invites the community to come in on January 10 to use their facilities in Freehold and Old Bridge for the day and see all the Y has to offer.
TRENTON, N.J. /eNewsChannels/ -- NEWS: Thomas S. Perrino, AIA, LEEDap, a principal at Spiezle Architectural Group, Inc., has been appointed to the new position of managing principal. Perrino will have operational oversight in expanding the firm's markets, geography, and client base. In conjunction with his new responsibilities, he will continue to support the higher education and corporate/commercial markets.