New Jersey Business News, including Technology and Entertainment (U.S.)
eNewsChannels NEWS: (MORRIS COUNTY, N.J.) -- On April 20, Family Promise of Morris County was recognized with an Innovative Program Award at the Morris County Chamber of Commerce's Annual Not-for-Profit Conference held at the Wyndham Hamilton Park in Florham Park.
eNewsChannels NEWS: (MONTVILLE, N.J.) -- DJ Splash, a premier entertainment service for weddings, corporate events and private parties across the New Jersey/New York Metro area, is now offering one stop shopping for wedding and special events with new expanded services including: a full photo and video production department, event lighting crew and photo booths.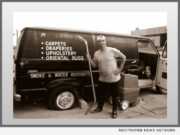 eNewsChannels NEWS: (HAMILTON, N.J.) -- Just as sure as the sunrise, it's guaranteed to happen every Spring. They promise to clean all the carpets in your house for a super cheap price. Sound too good to be true? It probably is, says the top exec at AllstateCleaning.com in Hamilton, New Jersey. To make matters worse, they finally show up - three hours late - in a beat-up pickup truck with no company name, and hop out in torn jeans and a soiled tee-shirt. Then you realize it: you've been the victim of a bait and switch campaign.
eNewsChannels NEWS: (MAHWAH, N.J.) -- Capacity Group of NY LLC (CGNY), a division of The Capacity Group - an EPIC Company and a retail property & casualty insurance brokerage and employee benefit consultant, announced today that Jeanne Braun has joined the firm as president of CGNY's newly established Health Care Strategy Group.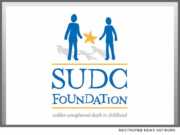 eNewsChannels NEWS: (CEDAR GROVE, N.J.) -- The emotional trauma associated with losing a child is overwhelming. But when that loss is combined with a total lack of explanation, grief can become far more complicated, says the SUDC Foundation. Sudden Unexplained Death in Childhood (SUDC) is the sudden unexplained death of a child over the age of one which remains unexplained after a thorough case investigation is conducted.
eNewsChannels NEWS: (MORRIS COUNTY, N.J.,) -- Family Promise of Morris County announced today that it will be recognizing volunteers and community service at its annual Evening of Promise event on March 30 at the Meadow Wood Manor in Randolph, N.J. Special honors this year will go to Community Impact Award winner, Becky Pruitt, who serves as Congregation Coordinator for Ledgewood Baptist Church.
eNewsChannels NEWS: (BERGENFIELD, N.J.) -- Nunnbetter Dance Theatre (NDT), one of Bergen County, New Jersey's premier dance schools, is proud to announce that all three ensemble pieces entered into the Youth America Grand Prix competition earlier this year were awarded a spot in the NYC Finals taking place April 8 and 9, 2017 in New York City.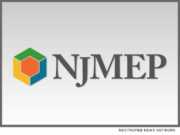 eNewsChannels NEWS: (CEDAR KNOLLS, N.J.) -- New Jersey Manufacturing Extension Program (NJMEP) announced today that it is holding the first annual N.J. State-of-the-State Manufacturing event to be attended by New Jersey's leading manufacturing business executives and elected state officials. The N.J. State-of-the-State Manufacturing Event will be held in two locations: in Trenton on Wednesday, March 29 and then again in Florham Park on Friday, March 31, 2017.
eNewsChannels NEWS: (MAHWAH, N.J.) -- The Capacity Group of Companies and EPIC Insurance Brokers and Consultants, a unique and innovative national retail insurance brokerage and employee benefits consulting firm, announced today that they have joined forces. Established in 1990, The Capacity Group has grown to become one of the largest full-service independent insurance brokerage groups in the nation.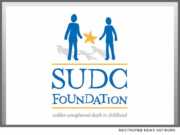 eNewsChannels NEWS: (CEDAR GROVE, N.J.) -- The SUDC Foundation, the only organization worldwide dedicated to sudden unexplained death in childhood (SUDC), has awarded nearly $100,000 to the National Association of Medical Examiners (NAME) to work collaboratively with the American Academy of Pediatrics (AAP) to investigate and establish national practice guidelines surrounding the investigations of sudden unexpected deaths in infants.