News: Non-Profit Organization
Home
News: Non-Profit Organization
Non Profit Organizations News and NonProfit Charity Organization News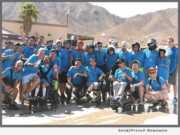 eNewsChannels NEWS: -- Kids of Courage, a medically-supervised travel program for seriously sick children and young adults, is currently in Las Vegas for their annual summer adventure. The unique non-profit program provides adaptive activities and events for individuals with life-threatening illnesses and serious disabilities.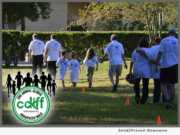 eNewsChannels NEWS: -- Presented by the C Diff Foundation, the 2nd Annual Global C.diff. Awareness 2K Walks will take place on Saturday, May 19 at three separate locations: Morris A. Votee Park, Teaneck, New Jersey; Sims Park, New Port Richey, Florida; and in Leicester, England. All locations will include t-shirts and resourceful educational material for all registered walkers. The U.S. locations will also include water bottles and hydration stations.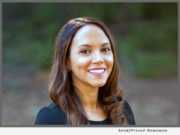 eNewsChannels NEWS: -- Lion's Heart, a 501(c)(3) non-profit, announced today that its Board of Directors has named Becca Tankersley as the organization's next Executive Director effective June 11, 2018. She will work in partnership with the Lion's Heart Board of Directors, staff, volunteers, and community partners to lead the organization forward in creating innovative paths for teens to connect with local volunteer opportunities.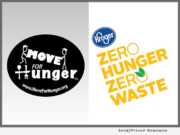 eNewsChannels NEWS: -- Move For Hunger announced today that it will be holding "Fill-A-Truck" Food Drives at nine Kroger stores in Michigan on April 28, 2018. Employees from one of four Michigan moving companies - All Around Moving (Romulus), Palmer Moving Services (Warren), Stevens Van Lines (Saginaw), and University Moving & Storage (Farmington Hills) - will be on-site at each location to encourage shoppers to donate enough non-perishable food to fill an entire moving truck.
eNewsChannels NEWS: -- Move For Hunger today announced that Imlach & Collins Brothers, an Atlas Van Lines agent, has been named its "Mover of the Year." In 2017, Imlach & Collins Brothers delivered more than 100,000 lbs. of food to the North Texas Food Bank - which is enough to provide 85,500 meals. The award was presented at the American Moving & Storage Association's 2018 Education Conference and Expo in Fort Lauderdale, Fla.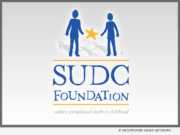 eNewsChannels NEWS: -- The Sudden Unexplained Death in Childhood (SUDC) Foundation is pleased to announce the launch of its affiliate in the United Kingdom, SUDC UK. The SUDC Foundation, which is based in the United States, serves over 800 families in 18 countries who have experienced the unique challenges and unanswered questions that follow a sudden, unexpected and unexplained loss of a child.
eNewsChannels NEWS: -- Guardian Angels Medical Service Dogs, Inc. is a national 501(c)(3) non-profit, located in Williston, Fla. On January 20, 2018 its Founder and CEO, Carol Borden and National Canine Program Director, Nate Burney were at the Mayflower Hotel in Washington, D.C. to accept the 2018 VETTY Award for outstanding efforts in Veterans Mental Health.
eNewsChannels NEWS: -- The C Diff Foundation announced today that their organization has implemented a global campaign to raise awareness in 2018 of Clostridium difficile infection (C.difficile) clinical trials, clinical studies, clinical research and observational studies evaluating interventions for C. difficile prevention, treatments, and environmental safety.
eNewsChannels NEWS: -- Halloween night just got safer! America's Real Life Urban Super Hero, DangerMan, will roam the streets trick-or-treating with the likes of Superman, Batman and Spider-Man as the new DangerMan Super Suit is now available for kids! Actor and mentor Roger I. Tinsley, the founder of the DangerMan Urban Superhero brand and CEO/President of the DangerMan Education Foundation, Inc., a non-profit 501(c)(3) organization, has released the new costume just in time for the holidays.
eNewsChannels NEWS: -- ECHO Connection, a non-profit charitable organization dedicated to educating the world, hosting collaborative platforms, and providing hope for those in need of cannabinoid-based therapies, announced today that it has appointed Andrea Barnes as its new CEO and President. Barnes will be speaking about the charity's work in guiding families seeking the therapeutic effects of cannabinoids by connecting them with resources that can help at the 4th Annual Cannabis World Congress & Business Exposition (CWCBE) in Boston.