Home
State: North Carolina
North Carolina Business News, Technology News & Entertainment (U.S.)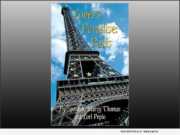 eNewsChannels NEWS: -- With Valentine's Day around the corner, how does a romantic trip to Paris with your lover sound? If the bank account isn't quite up to that dream getaway, YourNovel.com offers an armchair escape to the City of Love, where you and your sweetheart become the hero and heroine of your own personalized romance novel.
eNewsChannels NEWS: -- An easy, affordable way to access a team of experts focused on solving problems and moving forward is now an option for nonprofit organizations across the country. Recognizing the common challenges facing nonprofits, such as limited budgets and bandwidths, North Carolina-based My Change Agent (MCA) has taken notice of a concept known as a flash organization. The result: the Capacity Building Consortium.
eNewsChannels NEWS: -- N.C.-based rock band, Killakoi, opened the inaugural Epicenter Festival. On May 9, 2019 Killakoi took the stage in the Epicenter Village for the early arriving festival campers. The festival was estimated to have an estimated 10,000 campers.
eNewsChannels NEWS: -- J.S. Fletcher and Kathy Newbern, founders of YourNovel.com, are still going strong after nearly three decades of personalizing romance novels for couples far and wide. Imagine you and your Sweetheart starring in a book. How romantic. YourNovel.com offers more than 50 romantic novels to select from.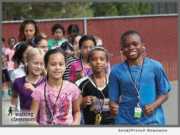 eNewsChannels NEWS: -- The Walking Classroom Institute has released results of a research study conducted in spring 2018 by researchers from the University of North Carolina at Chapel Hill, and funded by the Oak Foundation, confirming that walking while listening to The Walking Classroom podcasts improves student learning as well as retention of information, student mood, and attitudes toward learning.
eNewsChannels NEWS: -- Pinehurst Surgical Clinic has served Richmond County and its surrounding areas since 1946 as a reliable and trustworthy provider of affordable surgical services. Offering a number of medical services, from a Urological Surgical Center and a Women's Care Center, Pinehurst Surgical Center has proved itself a valuable and necessary surgical resource in Richmond County.
eNewsChannels NEWS: (GREENSBORO, N.C.) -- Over the last nine years, Subaru of America, Inc. has donated more than $94 million to national and local charities across the United States through its annual Share the Love event. For the second year in a row, Capital Subaru of Greensboro, North Carolina selected NOW WHAT - A NETWORK FOR WIDOWS in Greensboro as its charity of choice.
eNewsChannels NEWS: (RALEIGH, N.C.) -- Sokal Media Group is proud to announce that they have been named a Preferred Digital Provider for Kia Motors America, headquartered in Irvine, Calif. Sokal Media Group appends this partnership to their ever-expanding list of professional collaborations including designation as a Premier Google Partner, Toyota Dealer Digital Solutions Provider, and a Bing Partner.
eNewsChannels NEWS: (GASTONIA, N.C.) -- The father and son team, Elijah's Xtreme(R) Gourmet Sauces, based in Gastonia, North Carolina, have proven again they have something special by winning a "1st place Screaming MiMi Award" for their Reaper Pepper sauce, at the 5th annual NYC Hot Sauce Expo.
eNewsChannels NEWS: (CHARLOTTE, N.C.) -- MED-ED, Inc., is pleased to announce that registration is open for the 34th annual CURRENTS Conference. The continuing education event for critical care and emergency nurses will be held in Charleston, S.C., from October 29 through November 1, 2017.