Home
State: North Carolina
North Carolina Business News, Technology News & Entertainment (U.S.)
eNewsChannels NEWS: (CHARLOTTE, N.C.) -- MED-ED, Inc., is pleased to announce that registration is open for the 34th annual CURRENTS Conference. The continuing education event for critical care and emergency nurses will be held in Charleston, S.C., from October 29 through November 1, 2017.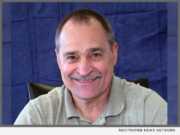 eNewsChannels NEWS: (HENDERSONVILLE, N.C.) -- A Healthier Home LLC, western North Carolina's leading environmental green and healthy home assessment provider has been awarded the prestigious Super Service Award from Angie's List for the 5th consecutive year.
eNewsChannels NEWS: (ASHEVILLE, N.C.) -- Cottage Cooking, a cooking class business in Asheville, N.C., where their motto is, "Enter as strangers, but leave as friends," is excited to report that its guests will now be entering into a new kitchen. John Godts and Liisa Andreassen, owners of Cottage Cooking, had no idea that when they started their cooking class business less than two years ago that there would be such a demand for their services.
eNewsChannels NEWS: (STATESVILLE, N.C.) -- Manna Health Professional Services, a leading national electronic health records and revenue management corporation, today launches its new brand identity, Medical Practice Consulting Services, extending an 11 year track record of success.
eNewsChannels NEWS: (RALEIGH, N.C.) -- Massey Consulting will be co-hosting an event, "ASC 606 - Ensure Your Growth By Being Compliant" in Research Triangle Park on Oct. 19, 2016. The morning event will focus on the upcoming accounting changes ASC 606 and IFRS 15 and will feature speakers from Hughes Pittman & Gupton LLP, Massey Consulting and River Cities Capital Funds.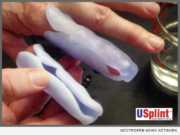 NEWS (CHARLOTTE, N.C.) -- MakeITMarket USA is excited to announce a new custom wound shield that protects injuries within five minutes. It's the USplint(TM) and it's American-made. Ideal for professional first aid kits, medical, dental and even veterinary applications, this new injury protection device is getting noticed.
NEWS (RALEIGH, N.C.) -- One of the Triangle's largest advertising agencies, Sokal Media Group, is proud to announce their sponsorship of the 2016 N.C. State Wolfpack Football season. Sokal Media group joins three other premier sponsors and will be featured on the Carter-Finley Stadium scoreboard throughout the Season.
NEWS (ASHEVILLE, N.C.) -- It's a feat she never thought possible, but one she accomplished anyway. When Lauren Woodard, LCSW, owner, Bloom Consulting and Counseling, placed second in the psychologist/counselor, health and wellness category in the Mountain Xpress Best of WNC 2016 reader poll, she was simultaneously thrilled and stunned.
NEWS: (RALEIGH, N.C.) Capital Auto Rental in Raleigh, a division of Capital Ford, is celebrating their grand opening by hosting an After Hours Business Event Tuesday, May 17, 2016 at 5:30 p.m. The event, in conjunction with the Greater Raleigh Chamber of Commerce, will be held at the new Capital Auto Rental office, 2801 E. Millbrook Rd.
NEWS: (RALEIGH, N.C.) One of the largest automotive marketing agencies in the East is on the move again. Sokal Media Group has relocated its headquarters to 11550 Common Oaks Drive in Raleigh, N.C. The move consolidates more than 80 of their more than 100 employees in a newly designed, spacious, 20,000 square foot environment.