Philippines Business, Entertainment and Technology News
MANILA, Philippines /eNewsChannels/ -- NEWS: The biggest gathering of human beings ever recorded will take place this January 18, 2015, when Pope Francis celebrates an outdoor Mass in central Manila, according to the World Mind Network. In the wake of the terrorist attack on the offices of the French newspaper Charlie Hebdo this week, security will be especially tight.
NEW YORK, N.Y. /eNewsChannels/ -- NEWS: Since Spring of 2014, the 'Ice Bucket Challenge' has raised over $80 million for funding ALS research. Inspired by this success, the 'Rice Bucket Challenge' has been created by non-profit groups including the World Mind Network, Adelina Foundation and BatangasVarsitarian.
SAN FRANCISCO, Calif. /eNewsChannels/ -- NEWS: The Philippine Department of Trade and Industry, through the Center for International Trade Expositions and Missions, and the Philippine Trade and Investment Centers in Silicon Valley and Los Angeles, is gearing up for the Philippine participation at the 2014 Winter Fancy Food Show on January 19-21, 2014.
TACLOBAN, Philippines /eNewsChannels/ -- NEWS: Several individuals and groups who exemplified great valor in the face of unimaginable tragedy during Typhoon Yolanda (Haiyan) have been honored by receiving the Adelina Award, the most prestigious prize in the Philippines awarded for humanitarian relief efforts, according to Lydia Ramos and Sarah Mendel of the World Mind Network and Friends Beyond Borders, who chair the Awards Committee.
AYUNGIN ISLAND, Philippines /eNewsChannels/ -- NEWS: An under-the-radar struggle for disputed island reefs is evolving in the South China Sea, between China and the Philippines, and the tactics employed by each side are named after foods, according to Reina Prince, global strategist for the NGO Friends Beyond Borders.
TAGBILARAN CITY, Philippines /eNewsChannels/ -- NEWS: World Mind Network today announced that The Loboc Children's Choir provided a spontaneous moment of inspiration and hope to the quake-ravaged Philippines on Thursday, with an impromptu performance of Josh Groban's 'The Prayer.'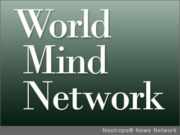 CEBU CITY, Philippines /eNewsChannels/ -- NEWS: In efforts spearheaded by the World Mind Network, Friends Beyond Borders, and Batangas Varsitarian, young people from around the world used top social media sites and SMS tracking sites to help rescuers locate and aid victims of the recent earthquake in the central Philippines. The 7.2 magnitude quake struck the region of Bohol Island and Cebu just after 8 a.m. local time on October 15, 2013.
ATANGAS, Philippines /eNewsChannels/ -- NEWS: A new effort to reduce death and property loss from ferry disasters in the Philippines based on crowd-sourced efforts of ship passengers with Smart phones is already producing results, proponents say. According to Lydia Ramos and John Toomey of Batangas Varsitarian, alert passengers using both their sharp eyes and ears and cell phone apps.
MANILA, Philippines /eNewsChannels/ -- Only a few days have passed since the resignation of Pope Benedict XVI, and already speculation is rampant about his replacement. In Asia, those who are devoted to one of the prime candidates, Archbishop of Manila Cardinal Luis Tagle, have mounted an Internet campaign to share their support of his potential selection, according to Batangas Varsitarian.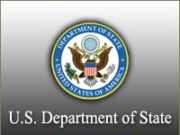 WASHINGTON, D.C. /eNewsChannels/ -- The U.S. Department of State's Bureau of Educational and Cultural Affairs, in partnership with American Voices, announced today that the...