News: Taxes and Accounting
Home
News: Taxes and Accounting
Tax and Accounting Industry News including CPA, Tax Preparation, and Tax Law
eNewsChannels NEWS: -- Dr. Nevine Carmelle, PhD is excited to announce the launch of her new YouTube channel - "The Dr. Nevine Carmelle TV Show." After receiving numerous questions pertaining to tax problems and the law via phone calls and emails, she thought it would be a good idea to launch a channel where people could tune in on their own time and have many of their questions answered for free.
eNewsChannels NEWS: -- PitBullTax Institute, an educational branch of the well-established IRS Tax Resolution Software, organizes its Second PitBullTax User Conference: "Tax Resolution Expert Program." It will take place on September 20-21-22, 2018 at the Hilton Fort Lauderdale Beach Resort. This conference is designed exclusively for existing and potential users of PitBullTax Software.
eNewsChannels NEWS: -- In his compact new book, "Parent's Guide to Your Child's Retirement: 21 Thought-Provoking Conversations to Have with Your Adult Children" (ISBN: 978-0999641415) Chartered Retirement Planning Counselor(SM) Rodger Alan Friedman, delivers an easy to follow structure that may serve to enable you and your grown children to have positive, engaging and thoughtful conversations regarding their future retirement.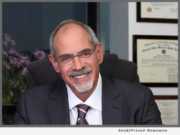 eNewsChannels NEWS: -- An exclusive, interactive 4-hour live training for CPAs, EAs and attorneys - "The 7-Figure Tax Resolution Practice Blueprint" - is scheduled for June 28. This free training is hosted by tax resolution expert, Michael Rozbruch, founder of Roz Strategies. He'll show tax professionals how to start a tax resolution practice from scratch (like he did) or take an existing practice to the next level.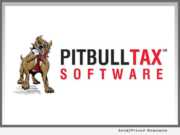 eNewsChannels NEWS: -- PitBullTax Software, the leading IRS Tax Resolution Software for CPAs, EAs and Tax Attorneys, just released its new and more feature rich Version 4.0. For nine years PitBullTax Software has transformed the tax resolution business by making it more efficient and intuitive for tax professionals to solve their clients' IRS problems.
eNewsChannels NEWS: -- With this year's tax season in the rear-view mirror, there's no better time to start prepping for the next round. TaxBird - a new tax app developed by ware2now, LLC - helps people with homes in more than one state ensure they don't exceed their residency threshold. It's useful to tax professionals and estate planners too.
eNewsChannels NEWS: -- SFS Tax Problem Solutions Press announces the release of "Now What? I Got a Tax Notice from the IRS. Help!" (ISBN: 978-0692997154) by Jeffrey Schneider. "Now What?" is available nationwide today in paperback. It will be published in an eBook edition in March and an audio book edition in June 2018. Schneider defines and deconstructs the scary and confusing letters in a fashion that mixes attention to detail with humor and an intricate clarification of what-is-what in the world of the IRS.
eNewsChannels NEWS: -- In his compact new book, "The Mindset of Retirement Success: 7 Winning Strategies to Change Your Life" (ISBN: 978-0999641408), Chartered Retirement Planning Counselor Rodger Alan Friedman, delivers blunt advice to anyone who has been putting off retirement planning.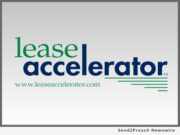 eNewsChannels NEWS: (GREAT FALLS, Va.) -- LeaseAccelerator announced today that it will be hosting an educational webinar on Asset-level lease accounting and its role in implementing ASC 842 and IFRS 16. The new lease accounting standards, introduced last year, will require companies to track real estate, equipment, and embedded leases as assets and liabilities on their balance sheets by end of 2018.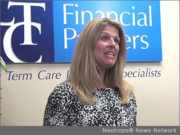 eNewsChannels NEWS: (KIRKLAND, Wash.) -- If you're considering long-term care insurance, or already have a policy, "Tax time is a good time to look for help from Uncle Sam," says Denise Gott, CEO of ACSIA Partners, one of the nation's largest long-term care insurance agencies. "And the help you get could be more than negligible."