News: Taxes and Accounting
Home
News: Taxes and Accounting
Tax and Accounting Industry News including CPA, Tax Preparation, and Tax Law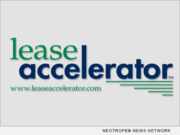 NEWS: (GREAT FALLS, Va.) LeaseAccelerator, the leader in Equipment Lease Management software, published today a report listing the off-balance sheet lease obligations of the 500 largest U.S. public companies. The report, entitled "Who is Most Impacted by the New Lease Accounting Standards?" aims to provide greater awareness of the potential impact of the new lease accounting standards.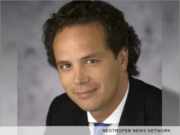 NEWS: (WALNUT CREEK, Calif.) Tom Del Beccaro, former Chairman of the California Republican Party and U.S. Senate candidate, today announced Dr. Arthur Laffer's endorsement of Del Beccaro's nationwide and California flat tax.
NEWS: PitBullTax Software version 3.0 is now available. Designed for tax professionals who are seeking to take their tax resolution business to the next level, this new and more robust version packs one mean bite. With the available fully integrated IRS transcript delivery, analysis and reporting module, it continues to raise the bar as the nation's leading IRS tax resolution software for CPAs, enrolled agents and tax attorneys.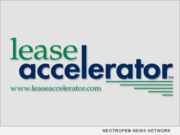 NEWS: LeaseAccelerator Inc., the market-leader in Equipment Lease Management (ELM) software, today announced that its LeaseAccelerator(R) software-as-a-service (SaaS) solution has attained SAP-certification with SAP's ERP platform as powered by the SAP NetWeaver(R) platform. LeaseAccelerator(R) has been proven to integrate with SAP(R) solutions, offering the most advanced capital lease accounting capabilities available to equipment lessees.
RALEIGH, N.C. /eNewsChannels/ -- NEWS: Massey Consulting, a leading accounting software consulting firm, has achieved membership in the Intacct President's Club for the second year in a row (2015). This coveted sales and customer satisfaction award, given annually by Intacct to its top-performing channel partners, recognizes value added resellers (VARs) for their success in helping clients.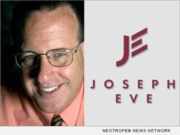 KALISPELL, Mont. /eNewsChannels/ -- NEWS: JOSEPH EVE CPAs will be participating at the 102nd Annual Conference of the Montana Society of Certified Professional Accountants to be held June 18-19, 2015 in Kalispell, Montana. The 2015 Annual Conference theme is 'Jump In!' and will include a profession update from the AICPA Chair as well as a number of technology sessions including Cloud Accounting 101.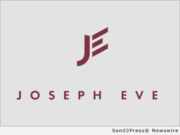 KALISPELL, Mont. /eNewsChannels/ -- NEWS: JOSEPH EVE CPAs Partner Joseph Eve and Lindan Elliot will teach two sessions at the Tribal Gaming Regulators and Commissioners Level II Training Certification Series June 9, 2015 at KwaTaqNuk Resort Casino in Poulson, Montana. In addition to accounting and audit services, JOSEPH EVE is the developer of CasinoEdge powered by Intacct.
KALISPELL, Mont. /eNewsChannels/ -- NEWS: Casino Accounting and Intacct experts Joseph Eve and Lindan Elliott of JOSEPH EVE CPAs will present '4 Casino Accounting Trends to Watch in 2015' at the Great Plains Indian Gaming Conference May 18 - 20, 2015 at Mystic Lake Casino in Prior Lake, Minnesota.
LIBERTYVILLE, Ill. /eNewsChannels/ -- NEWS: Healthcare Insights, LLC, a leader in providing financial management software and services to hospitals and health systems nationwide, will be presenting its solutions for reducing healthcare costs and improving patient care during the annual International MUSE Conference in Nashville.
SEATTLE, Wash. /eNewsChannels/ -- NEWS: Seattle-based nonprofit fund accounting and software specialist, Vicki Welter, CPA, is offering a free monthly online program, the Nonprofit Enrichment Series. The Nonprofit Enrichment Series covers a variety of financial management topics for nonprofit organizations.