News: Taxes and Accounting
Home
News: Taxes and Accounting
Tax and Accounting Industry News including CPA, Tax Preparation, and Tax Law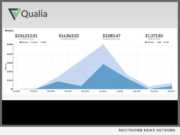 eNewsChannels NEWS: (SAN FRANCISCO, Calif.) -- Qualia, the fastest growing provider of title settlement software, announced that it has earned the American Institute of Certified Public Accountants' (AICPA's) Service Organization Control 2 (SOC 2) certification after completing an independent audit process with a third-party certified public accounting (CPA) firm.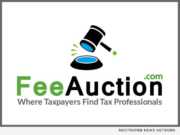 eNewsChannels NEWS: (CORAL SPRINGS, Fla.) -- It's a common problem. In fact, approximately 13 million taxpayers are haunted by IRS issues that they want to solve, but are too bombarded with information to know where to turn. In short, they're overwhelmed. FeeAuction.com helps to alleviate that stress. It's a user-friendly website and new marketing technology that connects concerned taxpayers anonymously with multiple, licensed tax professionals.
eNewsChannels NEWS: (NEW YORK, N.Y.) -- Pension Inspector(R) one of the leading internet research data mining solutions from AtPrime Media Services, online since 2007, announces Pension Inspector Release 10.0, which ushers in a new dimension in ERISA* Retirement Plan Transparency with "ERISA PLUS."
eNewsChannels NEWS: (INDIANAPOLIS, Ind.) -- Financial Technologies & Management (FTM) has released the dates and agenda for 2017 Nonprofit Forum monthly online event for nonprofit organizations. Jim Simpson, CPA will host each forum. Mr. Simpson is a nonprofit financial leader and trainer, CFO, Controller, and software advisor for over 25 years.
eNewsChannels NEWS: (RIVERSIDE, Calif.) -- Marvin Lee Robey announces the release of his latest book, "Axe the Taxes." Mr. Robey says "Axe the Taxes" is based on Supreme Court cases dealing with taxes and quotes those Supreme Court rulings. It is all based upon proper law, already acceptable to the IRS.
eNewsChannels NEWS: (CORAL SPRINGS, Fla.) -- PitBullTax Software, the industry leader in IRS Tax Resolution software, is excited to announce that it's unveiling a new flagship product - PitBullTax Transcripts - a stand-alone IRS Transcripts Delivery and Reporting software. The product will launch at the National Conference of Bankruptcy Judges in San Francisco from October 26-29; it's sure to create some buzz.
eNewsChannels NEWS: (RALEIGH, N.C.) -- Massey Consulting will be co-hosting an event, "ASC 606 - Ensure Your Growth By Being Compliant" in Research Triangle Park on Oct. 19, 2016. The morning event will focus on the upcoming accounting changes ASC 606 and IFRS 15 and will feature speakers from Hughes Pittman & Gupton LLP, Massey Consulting and River Cities Capital Funds.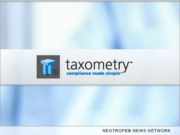 NEWS: (SOUTH JORDAN, Utah) W. Val Oveson has joined Taxometry as Senior Vice President of Tax Administration. His responsibilities include oversight and implementation of the company's product and delivery. Oveson has held executive positions in business and government, including National Taxpayer Advocate of the IRS and Chair of the Utah State Tax Commission.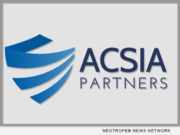 NEWS: (KIRKLAND, Wash.) If you're in the market for long-term care insurance, you may be suffering from sticker shock. 'The cost may seem out of reach,' says Denise Gott. 'Many people feel this way, so they put off protecting themselves. That's a shame, because in their case, Uncle Sam may pick up part of the tab.' Gott is CEO of ACSIA Partners, one of the nation's largest long-term care insurance agencies.
NEWS: (SPRINGFIELD, Ill.) –- Author and financial historian Michael Piontkowski, also known as "Piont," has launched a new website portal to serve as the anchor for a grass roots movement to encourage elected officials to enact better finance options for U.S. citizens.