Home
News: Telecom and VoIP
Telecom Industry News, VoIP News, Wireless Telephony and IP Networks
eNewsChannels NEWS: (LOS ANGELES, Calif.) -- Utelogy Corporation announced that it has joined the Cisco(R) Solution Partner Program as a Solution Partner. The Internet of Everything (IoE) continues to bring together people, processes, data and things to enhance the relevancy of network connections. As a member of the Cisco Solution Partner Program, Utelogy is able to quickly create and deploy solutions to enhance the capabilities, performance and management of the network to capture value in the IoE.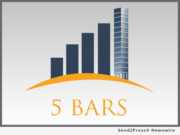 IRVINE, Calif. -- 5 Bars recently announced it will be building and installing a state-of-the-art multi-carrier Distributed Antenna System (DAS) for the Morongo Casino Resort and Spa in Cabazon, California. Once the system is installed in the coming months, Morongo guests will experience a profound improvement in wireless connectivity and data speeds within the resort due to the extended reach and connectivity of the DAS.
NEWS: (ISLIP TERRACE, N.Y.) Diverse Technology Solutions Inc. (DTS) a N.Y. based cloud hosting service provider has acquired cloud hosted Voice Over IP (VOIP) telephone service provider Voitual of Delray Beach Florida. The newly formed company DTS VOIP LLC will acquire the assets of Voitual rebranding the companies Hosted PBX Voice Over IP telephony service as DTS-VOIP adding another cloud product to the portfolio of DTS's successful cloud hosting solutions.
NEWS: (LOS ANGELES, Calif.) Holomic, LLC has been innovating mobile diagnostics for over 5 years, and continues to commercialize technology aimed at improving diagnostics in an ever-increasing environment that mandates on-demand, point-of-care and remote solutions. In this spirit, Holomic announced today the launch of their new corporate trademark, CellMic, LLC in a show of dedication to this mission.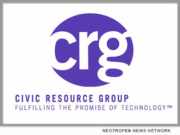 NEWS: (LOS ANGELES, Calif.) Civic Resource Group (CRG), a data, mobile and Augmented Reality pioneer in the burgeoning Smart City market, has secured financial support and backing from a group of international investors led by Atlantic Bridge (ABVEN) out of Silicon Valley, London, and Dublin, and Globalive Capital out of Toronto, it was announced by Gregory G. Curtin, Ph.D., Founder and CEO of CRG.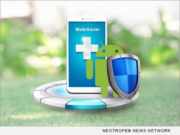 NEWS: (NEW YORK, N.Y.) EaseUS has pushed forward and released MobiSaver for the Android 4.5 appearance with rock solid Android 6.0 Marshmallow and Windows 10 support. The software is tested to perfectly cover Android 1.5 to 6.0 mainstream models from different manufacturers including Samsung, Google Nexus, HTC, Sony, Motorola, ZTE, Huawei and function whether phones are rooted or not.
NEWS: (IRVINE, Calif.) 5 Bars(TM) announced today they are building a carrier-grade Wi-Fi system for NRG Stadium at NRG Park: the premier sports, convention, tradeshow and entertainment complex located in Harris County, the cultural center and urban hub of Houston.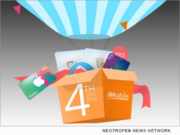 NEWS: iMobie Inc., a leading iPhone and Mac related software company, today announced iMobie 4th Anniversary Celebration. To show appreciation for the dedicated and continued support for fans and media partners, iMobie presents 24-hour limited-time Giveaway on its best-selling iPhone content management software - AnyTrans, plus iTunes gift card contest, opening on November 23.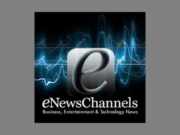 NEWS: On Nov. 22, iMyfone Technology Co., Ltd released the new version of iMyfone iPhone Space Saver V2.5.0 and renamed it as iMyfone Umate. Now iMyfone Umate can do more for iPhone users with its new and remarkable features. Also the user interface became clearer and easier to use to enhance users' experience.
NEWS: Asentinel, a leading provider of lifecycle Technology and Telecom Expense Management solutions, announced today that it has completed the acquisition of eMOBUS, a rapidly growing disruptor in the field of Mobility Managed Services. Combining software and expert services, eMOBUS makes managing enterprise mobility frictionless, allowing companies to quickly lower costs, automate tedious support tasks and enable BYOD (Bring-Your-Own-Device).