Texas Business News, Entertainment, and Technology News (U.S.)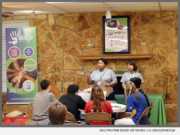 eNewsChannels NEWS: -- Hand Up Network, an East Texas based 501(c)(3) non-profit, today unveiled a catalog of Programs, Services, and Response Teams to bring long-term focus to people in need within our own communities.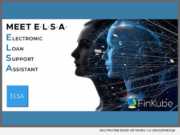 eNewsChannels NEWS: -- FinKube, a company that provides AI-powered Platform-as-a-Service solutions for a range of industries, announced today that St. Louis-based LenderCity has successfully deployed ELSA, FinKube's Electronic Loan Services Assistant. The mortgage industry's first chatbot is already interacting with prospective borrowers on the LenderCity website.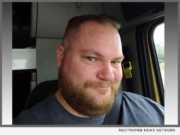 eNewsChannels NEWS: -- Donald Eugene Lowe respects politics. He was a 2016 presidential candidate, but this time around he's hoping to run on the Democratic ticket. He considers himself a "man of the people," not "for the people" and believes he's "a better choice."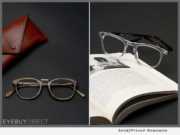 eNewsChannels NEWS: -- EyeBuyDirect today announced a new line of RFLKT glasses designed with the winter months in the forefront. New styles released include Planete, Illusion, Resonance, Luminous and Era, and will be available starting November 12, 2018. The five new frames in EyeBuyDirect's premium line reflect the best winter has to offer when it comes to colors - clear blue, pink golden and brown striped.
eNewsChannels NEWS: -- Whiteflash Inc., specialists in ideal diamonds and fine jewelry, announced today an innovation in jewelry protection having just completed implementation of a ground-breaking program provided by JM Care Plan, Inc., a member of the Jewelers Mutual Group. The plan is the first to be rolled out by an e-commerce company and provides comprehensive jewelry care for three years from the date of purchase.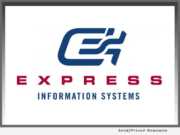 eNewsChannels NEWS: -- Express Information Systems, a leading provider of business software and consulting for growing businesses in Texas and beyond, has announced its inclusion on Bob Scott's Top 100 VARs 2018 published by Progressive Media Group.
eNewsChannels NEWS: -- At the beach or by the pool, EyeBuyDirect's new Catch of the Day summer collection, released today, aims to highlight an individual's personal style. As the fastest-growing online prescription eyewear retailer, the collection marks the beginning of EyeBuyDirect's #ItsHowYouFrameIt campaign, which focuses on bright colors, limitless expression and positivity.
eNewsChannels NEWS: -- Whiteflash Inc., top tier retailer of ideal diamonds and fine bridal jewelry, has just been named winner of the prestigious Better Business Bureau 2018 Pinnacle Award - the BBB's top honor for excellence in quality control, customer care, and community service. The annual competition involves retail jewelers from all across the greater Houston area, the fourth largest market in America. Whiteflash has now earned the top honor from the BBB for an unprecedented three out of the past seven years.
eNewsChannels NEWS: -- AlgEternal Technologies, LLC, a leading producer of naturally and sustainably produced microalgae-based products has introduced its AlgaRiche range of AlgAllure high-performance, luxury age-defying skincare products. The AlgaRiche line is rich with PhycoDerm, a patent-pending, proprietary marine red microalgae extract.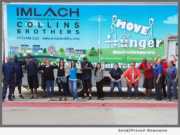 eNewsChannels NEWS: -- Move For Hunger today announced that Imlach & Collins Brothers, an Atlas Van Lines agent, has been named its "Mover of the Year." In 2017, Imlach & Collins Brothers delivered more than 100,000 lbs. of food to the North Texas Food Bank - which is enough to provide 85,500 meals. The award was presented at the American Moving & Storage Association's 2018 Education Conference and Expo in Fort Lauderdale, Fla.