Texas Business News, Entertainment, and Technology News (U.S.)
NEWS (CORPUS CHRISTI, Texas) -- RSI & Associates, Inc. is excited to announce that its senior analyst/appraiser, Gerald W. Brown, Sr., recently added an important accreditation to his already impressive roster of professional credentials - Master Analyst in Financial Forensics (MAFF) with a specialization in business valuation for litigation.
NEWS (FORT WORTH, Texas) -- "Heart of Christmas, The Secret History of The Littlest Wiseman," a gift film that pays tribute to philanthropists Mary D. and F. Howard Walsh, will premiere Sept. 7, 2016 at the Modern Art Museum of Fort Worth. At age 9, Ben Tinsley became a participant and contributor to the annual Fort Worth Christmas pageant, "The Littlest Wiseman."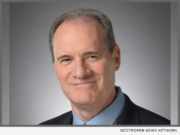 ADDISON, Texas -- Mid America Mortgage, Inc. (Mid America) Owner and Chief Executive Officer Jeff Bode today announced the firm has completed its first eClosing and eNote through its retail origination channel. Mid America intends to expand eClosing to all of its retail business, executing eNotes and utilizing electronic documents where allowed by local jurisdiction.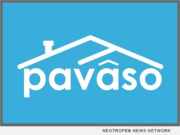 PLANO, Texas -- Pavaso, Inc., a digital process and collaboration solutions provider, announced it has been approved as an eSignature vendor for digital mortgages by Irving, Texas-based Caliber Home Loans (Caliber). As a result, Caliber will now accept loans from its correspondent lenders that were completed using Pavaso's Digital Close(SM) platform for eSign or eClosing.
HOUSTON, Texas -- MHIT Business Services, Inc. - the parent company of MyDoctorsChat - a fully scalable, HIPAA compliant enterprise mobile telemedicine software solution for doctors, patients and healthcare organizations believes that the evolution of telemedicine technology offers improved access to healthcare and provides new, sophisticated opportunities for healthcare providers to address their patients' unique healthcare needs.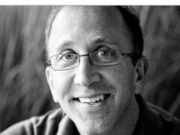 IRVINE, Texas -- LeaseAccelerator announced today that its CEO, Michael Keeler, will participate in a panel at the upcoming Financial Executives International (FEI) New Lease Accounting Standard Conference. Issued earlier this year, the new standards, FASB ASU 2016-02 (or Topic 842) for US GAAP and IFRS 16, will require companies to track virtually all real estate, equipment leases, and leases embedded in service agreements as assets and liabilities on their balance sheets starting as early as 2019.
MCALLEN, Texas -- Gamma Medical Research, Inc., headed by Dr. Roberto Mangoo-Karim, is excited to announce the licensing of My Doctors Chat to provide Telemedicine in its clinical research programs. Gamma Medical Research, a company dedicated to compassionate medical care and scientific progress, is advancing science and innovation through clinical investigation by conducting pharmaceutical research trials.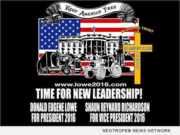 SAN ANGELO, Texas -- Donald Eugene Lowe is officially announcing that he will be the challenger at the Republican convention in the nomination bid for the White House. "It's been done before and it can be done again," Lowe says.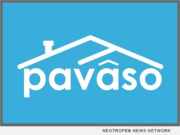 PLANO, Texas -- Pavaso, Inc., a provider of digital process and collaboration solutions for the real estate lifecycle, announced that Wells Fargo has named Pavaso an approved vendor for "hybrid" eClosings. In a hybrid eClosing, select documents are printed and "wet signed," but much of the closing package is executed electronically. Effective immediately, Wells Fargo will accept loans closed on Pavaso's Digital Close(SM) platform using this hybrid process.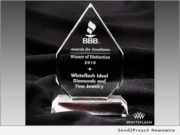 HOUSTON, Texas -- Whiteflash Inc., top tier retailer of ideal diamonds and fine bridal jewelry, was honored this week by the Better Business Bureau for excellence in quality control, customer satisfaction and community service. Named a 2016 Winner of Distinction from among all the retail jewelers in the greater Houston area, Whiteflash has now received high honors from the BBB for twelve consecutive years and maintains an A+ rating.