Texas Business News, Entertainment, and Technology News (U.S.)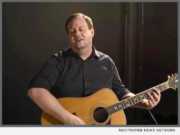 eNewsChannels NEWS: (FORT WORTH, Texas) -- 4818 Records, LLC today announced a beautiful new ballad titled "Never Let Me Go" has been released as a single and video to benefit the Susan G. Komen Foundation of Greater Fort Worth. Singer/songwriter/guitarist and Grammy Award-winning producer Gary McGrath wrote and recorded "Never Let Me Go" for "Hope," which he compiled and has just released on his independent 4818 Records label.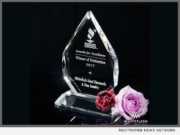 eNewsChannels NEWS: (HOUSTON, Texas) -- Whiteflash Inc., top tier retailer of ideal diamonds and fine bridal jewelry, has once again been honored by the Better Business Bureau for excellence in quality control, customer satisfaction, and community service with the 2017 Winner of Distinction Award. The winners were chosen from among all the retail jewelers in the greater Houston area, the fourth largest market in America. Whiteflash has now been awarded honors from the BBB for thirteen consecutive years and maintains an A+ rating.
eNewsChannels NEWS: (ADDISON, Texas) -- Mid America Mortgage, Inc. (Mid America) announced today it has acquired the mortgage servicing rights (MSRs) for $2.7 billion in government loans. The portfolio includes a number of delinquent VA- and FHA-insured loans. The sale was completed at the end of March, and LoanCare, Mid America's sub-servicer, will take possession of the purchased MSRs on May 2.
eNewsChannels NEWS: (DALLAS, Texas) -- Broadband Communities announced today that four members of the FCC's new Broadband Deployment Advisory Committee (BDAC) will participate in a panel discussion/Q&A at the Broadband Communities Summit Cornerstone Awards Luncheon on May 3.
eNewsChannels NEWS: (IRVING, Texas) -- BioTE(R) Medical announces a forum of medical experts gathering before the Age Management Medicine Group (AMMG) to form consensus on testosterone therapy in women. The AMMG conference runs April 27-30, 2017 in Orlando, Florida.
eNewsChannels NEWS: (AUSTIN, Texas) -- The Texas Mortgage Bankers Association (TMBA) announced today the location and dates of its 101st Annual Convention. This year's conference - "Defining Our Future" - will be held at the Hyatt Regency Hill Country Resort and Spa in San Antonio, Texas on May 21 - 23, 2017.
eNewsChannels NEWS: (HOUSTON, Texas) -- 5 BARS(R) installed a state-of-the-art carrier-grade Wi-Fi network to ensure the performance required for the crowds of the largest rodeo in the world, The Houston Livestock Show and Rodeo, one of the City of Houston's "signature events."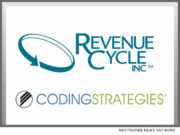 eNewsChannels NEWS: (AUSTIN, Texas) -- Medical and radiation oncology consulting firm Revenue Cycle and healthcare coding and compliance consulting and education firm Coding Strategies announce a merger that will bring the two companies together for the benefit of the healthcare industry.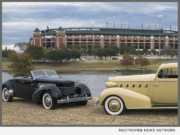 eNewsChannels NEWS: (ARLINGTON, Texas) -- The Concours d'Elegance of Texas announced that it will hold its annual three-day vintage car celebration event in the Arlington Entertainment District (previously hosted in the Houston area). The Concours d'Elegance of Texas is one of the largest vintage motoring and luxury lifestyle events in the state, a world-class gathering of collector cars and vintage motorcycles in a wonderful park setting.
eNewsChannels NEWS: (GRAPEVINE, Texas) -- MBA National Mortgage Servicing Conference & Exposition -- Quandis, Inc., a leading default management mortgage technology provider, announced at the MBA's yearly servicing conference being held at the Gaylord Texas Hotel that it has seamlessly integrated its court case search solution, dubbed Quandis Court Connect (QCC), with KMC Information Systems, L.C.'s (KMCIS) CaseAware(R) case management system (CMS) for law firms.