Texas Business News, Entertainment, and Technology News (U.S.)
eNewsChannels NEWS: -- Science, Math, and Technology Center of Excellence (SMATCOE), an academic learning center based in metro Houston, Texas, today announced that it is launching a campaign to reach students all over America who plan to take the SAT and/or ACT college entrance exams. SMATCOE will provide live online training sessions (using GoToMeeting) to help students prepare for these tests.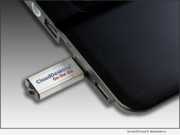 eNewsChannels NEWS: -- VXL, a leader in thin clients, endpoint management and digital signage software solutions, launches its new, low cost, CloudDesktop On the Go (CoGo). An ultra-compact and highly portable USB key, CoGo repurposes legacy PCs into a fully functional Linux thin client.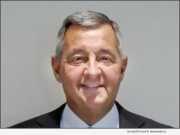 eNewsChannels NEWS: -- The Electronic Nicotine Organization (ENO) - EnoughNic.org - is leading the social media fight against youth nicotine addiction and e-cigarette usage. It was recently granted Non-Profit status under Section 501(c)(3) by the Internal Revenue Service, making donations to it tax deductible.
eNewsChannels NEWS: -- Global eyewear retailer EyeBuyDirect is teaming up with Tan France in a campaign to let his followers style him. Fans will get to turn the tables on the style guru when they vote on which glasses look best on him. France, who is best known for his role on the Emmy-award-winning series "Queer Eye," has of late found even more followers with the release of his book "Naturally Tan."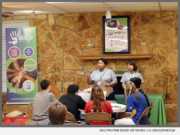 eNewsChannels NEWS: -- Hand Up Network, an East Texas based 501(c)(3) non-profit, today unveiled a catalog of Programs, Services, and Response Teams to bring long-term focus to people in need within our own communities.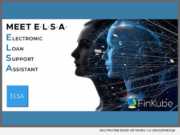 eNewsChannels NEWS: -- FinKube, a company that provides AI-powered Platform-as-a-Service solutions for a range of industries, announced today that St. Louis-based LenderCity has successfully deployed ELSA, FinKube's Electronic Loan Services Assistant. The mortgage industry's first chatbot is already interacting with prospective borrowers on the LenderCity website.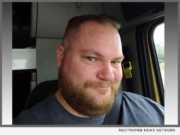 eNewsChannels NEWS: -- Donald Eugene Lowe respects politics. He was a 2016 presidential candidate, but this time around he's hoping to run on the Democratic ticket. He considers himself a "man of the people," not "for the people" and believes he's "a better choice."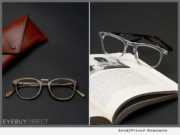 eNewsChannels NEWS: -- EyeBuyDirect today announced a new line of RFLKT glasses designed with the winter months in the forefront. New styles released include Planete, Illusion, Resonance, Luminous and Era, and will be available starting November 12, 2018. The five new frames in EyeBuyDirect's premium line reflect the best winter has to offer when it comes to colors - clear blue, pink golden and brown striped.
eNewsChannels NEWS: -- Whiteflash Inc., specialists in ideal diamonds and fine jewelry, announced today an innovation in jewelry protection having just completed implementation of a ground-breaking program provided by JM Care Plan, Inc., a member of the Jewelers Mutual Group. The plan is the first to be rolled out by an e-commerce company and provides comprehensive jewelry care for three years from the date of purchase.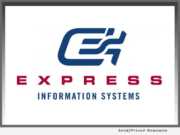 eNewsChannels NEWS: -- Express Information Systems, a leading provider of business software and consulting for growing businesses in Texas and beyond, has announced its inclusion on Bob Scott's Top 100 VARs 2018 published by Progressive Media Group.