Travel Industry News, Vacations and Tourism News
MIAMI, Fla. /eNewsChannels/ -- NEWS: The Quik Pod Extendable Pole from Fromm Works allows the photographer to be included in the shot at all times. Great for snowboarding, paragliding, diving, skateboarding and hiking. GoPro(R) shots are taken when no one else can assist with a photo opportunity. The patented Quik Pod is the original handheld pole for 'selfies' and action shots.
TIPP CITY, Ohio /eNewsChannels/ -- NEWS: The Tippecanoe Christmas in the Village Tour Committee is pleased to announce additions to their upcoming historic home tour during the first weekend of December. After several years of successful home tours in Tipp City, this year's committee has some exciting additions to offer for the 2013 holiday season.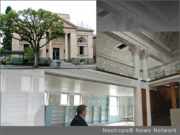 ALAMEDA, Calif. /eNewsChannels/ -- NEWS: After more than a decade of preserving and promoting the game of pinball, the Pacific Pinball Museum (PPM) is excited to announce it has signed a Letter of Intent with the City of Alameda to restore the vacant Carnegie Library as their new home. This magnificent 1902 building has sat vacant since 1998. This location will more than triple the museum's display capacity. The facility will also provide space for community events, classrooms, exhibits and many other expansions.
KITTY HAWK, N.C. /eNewsChannels/ -- NEWS: John Amrhein, author of the award winning book 'Treasure Island: The Untold Story' (ISBN: 978-0983084303; New Maritima Press), reminds everyone that November 13 is 'Treasure Island Day,' and among the many locations which played a role in a true story of buried treasure that inspired Robert Louis Stevenson is Assateague Island.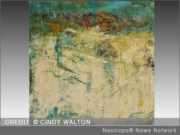 CERILLOS, N.M. /eNewsChannels/ -- NEWS: Noted abstraction fine artist Cindy Walton has been chosen as one of 49 encaustic and wax artists from across the United States to show her selected work, 'Wind Swept,' at the Third Annual Juried Encaustic/Wax Exhibition of the Encaustic Art Institute in New Mexico, October 5 to November 4, 2013.
GREENSBORO, N.C. /eNewsChannels/ -- NEWS: North Carolina-based Woods of Terror and the American Heart Association are partnering to get your heart tough! Woods of Terror's First Annual "5K Zombie Mud Run" on Sept. 14 at 9:30 a.m. will benefit the American Heart Association in the Triad.
ALAMEDA, Calif. /eNewsChannels/ -- NEWS: The Pacific Pinball Museum is excited to announce the opening of a new art show celebrating the America's Cup Race with a collection of pinball machines and art featuring sailing and yachting: 'Sailing Through Pinball.'
FORT LAUDERDALE, Fla. /eNewsChannels/ -- NEWS: Allstar Coaches, the leading provider of luxury recreational vehicle rentals in the United States, is no stranger to the entertainment industry. Most recently, it partnered with Warner Bros. to provide RV rental assistance for its new blockbuster movie, 'We're the Millers' starring Jennifer Aniston and Jason Sudeikis.
CHICAGO, Ill. /eNewsChannels/ -- NEWS: UPDATED LINEUP AND EVENTS LISTING: Jeff Fest Arts and Music Festival three-day event kicks off Friday, July 26 (6 - 11 p.m.), Saturday, July 27 (noon to 11 p.m.) and Sunday, July 28th (noon - 10 p.m.) on the grounds of Jefferson Memorial Park located at 4822 N. Long Avenue on Chicago's Northwest side. Admission is $7 per person, or $5 before 5 a.m. Children under 12 are free.
CHICAGO, Ill. /eNewsChannels/ -- Jeff Fest Arts and Music Festival is pleased to announce its three-day musical lineup and headliners including Dot Dot Dot, Magic Box and the Michael McDermott Band. Jefferson Memorial Park's lush green lawn and ball fields transform into a giant backyard for all to enjoy over the course of the three-day festival from July 26 - 28, 2013.