Travel Industry News, Vacations and Tourism News
eNewsChannels NEWS: -- Belamere Suites Hotel today announced it has been recognized as the overall winner in the Romance category of the 2018 TripAdvisor Travelers' Choice awards for Hotels, ranking #1 in America two years in a row. Travelers' Choice award winners were determined based on the millions of reviews and opinions collected in a single year from TripAdvisor travelers worldwide.
Finally, a solution to protect or heal everyone from Zika and other Mosquitoes. Following RIO's "awesome" first Green Opening Ceremonies, here is a chance...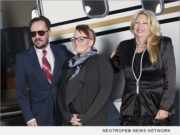 NEWS: (LAS VEGAS, Nev.) Madame et Monsieur, an Electro-Slim Therapy(TM) company, joins forces with NV Jets to offer its exclusive Electro-Slim Therapy treatments on their charter flights. The unique spa treatment uses FDA-approved equipment that specializes in area-specific body sculpting using skin contact electrodes.
NEWS: (DANIA BEACH, Fla.) The Dania Beach Arts and Seafood Celebration (DBASC) is seeking volunteers for the exciting fourth annual event from April 2-3, 2016. This two-day celebration, held in the heart of downtown Dania Beach in Frost Park at 300 NE 2nd Street, will feature numerous local and regional artists showcasing their unique creations.
NEWS: (DANIA BEACH, Fla.) The Fourth Annual Dania Beach Arts and Seafood Celebration 2016 has raised the bar for entertainment, boasting an electrifying performance line-up featuring it's first-ever Grammy Award-Wining National Headliner, provided by the Casino at Dania Beach: Survivor.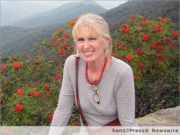 NEWS: Do you ever ask yourself, 'Why does this always happen to me?' Or do you simply chalk it off to fate? Yvonne Haarsma, owner of the Asheville Astrolodge, explains why coincidences do not exist and ascertains that everything happens for a reason, including problems people encounter. A karmic astrologer, she can see the lessons which are often interpreted as problems, while studying someone's chart.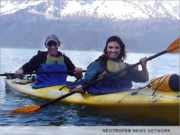 NEWS: Cottage Cooking Asheville is having fun getting the word out about its new business in N.C. It's taking its cooking on the road, in the water and underwater, in the woods and wherever else it can carve out a cozy place to cook. Cottage Cooking offers cooking classes in a 1915 cottage located just north of downtown Asheville.
DELAND, Fla. /eNewsChannels/ -- NEWS: Over 100 quilted items will be on display during guided tours of Florida's 'Gilded Age' Stetson Mansion. Named by Trip Advisor as Florida's 'Most Popular Tourist Attraction,' the Stetson Mansion is the restored and updated winter home of famed hat maker John B. Stetson.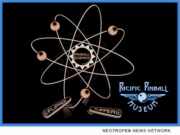 SAN FRANCISCO, Calif. /eNewsChannels/ -- NEWS: In furtherance of its mission: to teach art, science and history through pinball while preserving this unique part of American culture, the Pacific Pinball Museum (PPM) will be recreating a room within its facility to strictly focus on teaching science through pinball.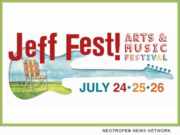 CHICAGO, Ill. /eNewsChannels/ -- NEWS: Every Chicago Festival needs the right food to complement the entertainment, and to satisfy every taste. Jeff Fest 2015 features the best of local neighborhoods and offers a wide range of culinary delights for everyone. 'Jeff Fest is known for its food and its arts and music. We are kicking up the food a few notches this year, and have a broader assortment than ever before,' says Amie Zander, Executive Director of the Jefferson Park Chamber of Commerce.