Travel Industry News, Vacations and Tourism News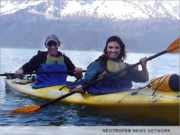 NEWS: Cottage Cooking Asheville is having fun getting the word out about its new business in N.C. It's taking its cooking on the road, in the water and underwater, in the woods and wherever else it can carve out a cozy place to cook. Cottage Cooking offers cooking classes in a 1915 cottage located just north of downtown Asheville.
DELAND, Fla. /eNewsChannels/ -- NEWS: Over 100 quilted items will be on display during guided tours of Florida's 'Gilded Age' Stetson Mansion. Named by Trip Advisor as Florida's 'Most Popular Tourist Attraction,' the Stetson Mansion is the restored and updated winter home of famed hat maker John B. Stetson.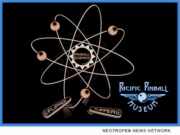 SAN FRANCISCO, Calif. /eNewsChannels/ -- NEWS: In furtherance of its mission: to teach art, science and history through pinball while preserving this unique part of American culture, the Pacific Pinball Museum (PPM) will be recreating a room within its facility to strictly focus on teaching science through pinball.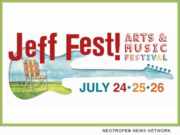 CHICAGO, Ill. /eNewsChannels/ -- NEWS: Every Chicago Festival needs the right food to complement the entertainment, and to satisfy every taste. Jeff Fest 2015 features the best of local neighborhoods and offers a wide range of culinary delights for everyone. 'Jeff Fest is known for its food and its arts and music. We are kicking up the food a few notches this year, and have a broader assortment than ever before,' says Amie Zander, Executive Director of the Jefferson Park Chamber of Commerce.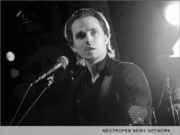 TIPP CITY, Ohio /eNewsChannels/ -- NEWS: Trebius Promotions along with Twelve3South Studio is proud to announce the surprise addition of Jonathan Jackson and Enation to the roster of artists performing at Miyelo Music Festival, presented by Dave Arbogast on July 18 in Tipp City, Ohio.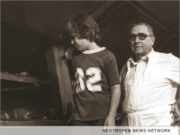 OWENSBORO, Ky. /eNewsChannels/ -- NEWS: Moonlite Bar-B-Q Inn in Kentucky was recently selected to be part of a permanent exhibit, 'Trail of Smoke and Fire', in the Southern Food and Beverage Museum in New Orleans. Pappy Bosley's cleaver and butcher knife, and an original menu from 1963-1965 accompanied by historical photos will be part of the installation.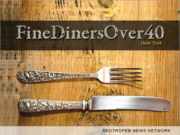 NEW YORK, N.Y. /eNewsChannels/ -- NEWS: To celebrate its launch, New York's Fine Diners Over 40(TM) is waiving its annual membership fee. Fine Diners Over 40 is about food as art, as cultural adventure, as scientific experiment, and best of all-food as an opportunity to take pleasure in the company of others.
PERRYSBURG, Ohio /eNewsChannels/ -- NEWS: Ohio's Belamere Suites today announced that TripAdvisor(R), the world's largest travel site, ranked Belamere Suites the tenth 'Best Hotel for Romance' in the U.S. during their announcement of the winners of the 2015 Travelers' Choice(TM) awards for Hotels.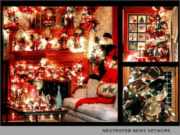 ORLANDO, Fla. /eNewsChannels/ -- NEWS: The 1886 Victorian mansion of famed hat maker John B. Stetson is now open for its Christmas Spectacular! tours through January 15, 2015. Named 'Florida's most popular attraction' by Trip Advisor, the Mansion's Christmas decorations are considered the most lavish display inside any private Florida home.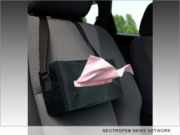 OVERLAND PARK, Kan. /eNewsChannels/ -- NEWS: Arlene Mathews, registered nurse and owner of Care Dynamics, Inc., not only learned from a near car accident, but took it to the next level and launched a new product - the 'Automotive Tissue Valet.' Mathews hopes that this new product will solve an age-old problem and reduce the number of distracted drivers on the road.