RIO was a huge wake-up call that Global Warming has hit the Olympics. Senator Bernie Sanders said in September that global warming is accelerating and more dire than projected. After seeing that August Ties July For Hottest Month Ever (Popular Science), I asked the UN's top Ocean consultant Leonard Sonnenschein, what are the chances of swimming in the Tokyo Olympic waters in 2020, and snow at the 2018 Winter Olympics in South Korea, if our governments do not act quickly enough?
Here are the fastest ways Olympians and everyone can help protect our restore our life support systems and World's playgrounds for generations.

Since corporate owned TV rarely covers Climate Change, here is the latest State of the Planet : September's Huffpost reported Climate Change Is Turning The Water Around Us Into A Threat – "growing viruses, bacteria and protozoa that cause waterborne diseases." "The effects are diarrhea to death," said Physicians for Social Responsibility. Now 20 States Suffer From Toxic Algae, And We're Doing Little To Stop It, and 40% of the world's coastal waters are no longer swimmable or fishable.
VIDEO (YouTube)

The GOOD NEWS is our new crop of amazing Olympic and Pro Legends have the heart, resources, social awareness and power in solidarity to protect and restore our World Playgrounds so generations can have their Olympic and sports dreams.
That is possible thanks to these cost-effective holistic emergency solutions herein by the UN, Winter Olympians, Stanford's Nobel Prize Climate winner, and Native American Elders. I have had the honor to work with them all for the last 10-20 years.
Photo Caption: A UN team could have "cleared RIO's waters in ONE week" and now Tokyo by restoring plankton that converts sewaged waters to turquoise, plus more CO2 to Oxygen than all rainforests!
Sonnenschein, who founded the World Aquarium and its Conservation for the Oceans Foundation, said, "Due to warming temperatures, pollution and bacterial increase, the tropical Pacific oceans have lost most their coral and plankton. Sped up by the El Nino and radiation from Fukushima, Tokyo may be too toxic to swim in. The oceans also affect our weather and snow so we must now focus on key actions to restore our oceans."
After reading this, and doing your research, if these are the wisest solutions to Win this Race to Save the Planet (coined by my Olympic bro Rick Chaffee PhD), then WE MUST together boldly act NOW to preserve the South Korea and Tokyo Olympics…. In so doing we can also be Climate Heroes by showing the world how to streamline getting down to a survivable 1.5 Centigrade.
RESTORING OCEAN'S PLANKTON – HIGHEST CONVERTER OF CO2 TO OXYGEN
When the BP Oil spill destroyed marine life in the Gulf, including plankton, many of us learned that "plankton converts CO2 to Oxygen as much as all rainforests and plants," reported National Geographic's Source of Half Earth's Oxygen Gets Little Credit. Sonnenschein's Organic Nutrient Technology restores our ocean's plankton, also the main fishfood.
Said Sonnenschein, "Too bad there wasn't enough advance planning as we could have cleared RIO's infectious waters in ONE week for the Olympians and Paralympians, as we have done for four other countries. By restoring the plankton that eats sewage, chemical fertilizers, oil and other toxins,(causing toxic algae blooms), it helps restore turquoise waters. RIO's huge press could have spread this solution to the world's ports, and because this would significantly extend snow, iconic activist Suzy Chaffee valiantly requested our help."
Photo Caption: BEFORE AFTER 3 WEEKS — Lab Study of amazing coral growth at the World Aquarium. Photo Credit: www.cfto.org.
ONLY SOLUTION THAT RESTORES CORAL AS OCEANS WARM
The UN team's Nutrient Technology is currently the only solution that also restores coral even as the oceans warm, according to 5 tests in Puerto Vallarta's Banderas Bay on August 30 by the Mexican government and University of Guadalajara The coral grew an unprecedented 5″ in 5 weeks, instead of often taking years. http://www.banderasnews.com/1609/nb-un-team-restoring-coral-banderas-bay.htm.
VIDEO (YouTube):

Sonnenschein then got calls from Jamaica's Montego Bay, Hawaii, and The Great Barrier Reef: a catastrophe laid bare | Environment | T to restore their coral, the nurseries for most fish plus tourist magnet.
FUKUSHIMA
"Wondering what residual radiation the Olympians will encounter in Japan's water, land and air from the Fukushima leakage," Sonnenschein said "our team has been working on additional detox and cleaning methodologies that could lessen that threat, based on initial tests, but we need more!"
Many Republicans are still in denial about our oceans and environment, though Trump built a wall at his Scottish golf course to protect it from rising tides. As a result, Sonnenschein said, "Ocean researchers need help getting these solutions out to the public and funding them. Given the influence of Olympians worldwide, and RIO's Opening Ceremonies warning about our coming new shorelines, our UN team would love to partner with Olympians to raise awareness."
Basically, we Olympians need to collaborate with others to win this ultimate Race to save our Outdoor Olympics! Fortunately, investing in green technologies like this are also profitable.
1.5 CENTEGRADE FASTER THAN USAIN BOLT
Sonnenschein says, "By Olympians and everyone also forwarding these solutions to their countries' marine biologists to help restore their ports worldwide, you can heroicly get Mother Earth's fever down to 1.5C. And as Suzy says, 'faster than Jamaica's Usain Bolt, starting with his bay.' The same budget also helps ensure alpine mountains and Winter Olympics like South Korea, can enjoy snow for ages."
100 OLYMPIANS PROTECTING WINTERS THRU 3 DAY WEEKENDS
Over 100 Olympians have been heroicly "Protecting our Winters" (POW), led by executive director Chris Steinkamp, honored at the White House for their educating Washington that snowmelt is a critical water source of drinking and food supply needing protecting.
POW just brilliantly shared How 3-Day Weekends Can Help Save the World | Best …. "By Americans following European working hours, they would see an estimated 20% reduction in energy use, improved productivity, and mental and physical well-being of families and communities through fun activities," including snowsports. By increasing skiers and profits, ski areas, the water source of regions, can afford to shift to renewables.
If Costa Rica celebrates 113 days of 100-percent renewable energy … and Portugal Just Ran On 100% Renewable Energy For 5 Days …, then so can Superpowers like the U.S! What could streamline that is…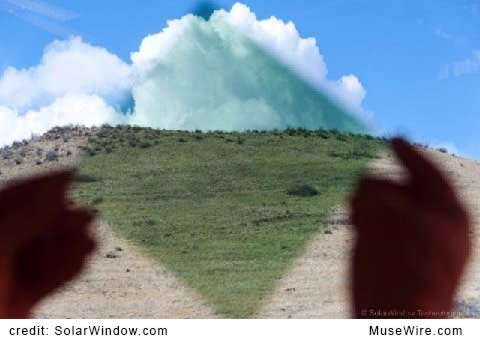 SolarWindow.com is finalizing see-through tinted coatings on windows with invisible wires that produce 50X more energy than rooftop solar. And instead of requiring 5-11 years payback and acres of land, Solar Windows can be applied to existing skyscrapers, homes, and ski areas, and pay for itself in one year!
POW JOINS OTHER PROS AT WHITE HOUSE
On August 8th, the White House invited Protect Our Winters athletes, pros and senior Administration officials to discuss how sports can address climate change, including stars of hockey, car racing, football, fly fishing, Olympic snowboarder Gretchen Bleier, corporate partners and executives from MLB, NFL, NBA, NHL, USTA.
Inspired by Muhammad Ali, now LeBron, Kaepernick, Pro Sports Teams and high schools are flexing their social justice muscle. Since psychologists say respected sports heroes set standards of society, your standing up for the bright future of all Creator's "endangered" children, is THE way to mobilize humanity.
DICAPRIO, PRESIDENT OBAMA AND A NOBEL PRIZE WINNER's PARTING WISDOM
I am proud that my visionary Olympic teammates in 1999, like Billy Kidd (Abenaki), voted our Native American Olympic Team Foundation (NAOTF.org) the seed money to spread Native Ski programs as the best chance for future generations to ski. They were 10 years ahead of the UN's 192 countries who recognized Mother Earth in 2009 as a living intelligent, compassionate being, and created an annual International Mother Earth Day on Earth Day.
In 2012 the UN agreed that the "Key to regenerating Her is a combination of green technology and the Ancient wisdom of the tribes." They are helping us remember how to give love and appreciation to heal Mother Earth's spiritual side through leading ski communities in snowdances. That is why the UN's Climate and Peace Ambassador Leonardo DiCaprio is producing a documentary on Ancient Wisdom of the Iroquois with Onondaga Faithkeeper Oren Lyons, a dear friend of Ali who marched for tribal rights.
The parting words of Stanford's 2007 Nobel Prize winner-Aspen SkiCo climate consultant, Dr. Steven Schneider, praised and urged all ski areas to share the joy of sports with tribal youth in their ancestral mountains because it inspires the Elders to lead snowdances that have saved ski areas from droughts for 55 years.
Powder Magazine uncovered that Walt Disney pioneered asking Tahoe's tribes to lead a snowdance that saved their 1960 Squaw Valley Olympics from a "catastrophic drought." In 2001, SLOC asked us to organize ceremonies that saved Utah's Olympics from a drought and in 2002, "expected terrorism." Thanks to Ali sending a note, "I stand with my Native American brothers and sisters in protecting these Olympics," our Elders continued these ceremonies.
UN Sustainability officer Maria Mercedes Sanchez encouraged us to spread our "Snowdance Phenomena" story to wake up humanity. Because of government cutbacks, tribes like the Dakotas spending millions protecting their water in the Great Plains, their hopeless youth are suffering from "unprecedented suicides" (NY Times) plus sex trafficking like Canada. Bill McKibben's A PIPELINE FIGHT AND AMERICA'S DARK PAST (New Yorker): said Native Americans have been the best activists protecting all Americans from coal and the Keystone Pipeline. Especially given Big Oil Gave $250,000 to Each Senator who Voted for … it!
NAOTF needs a hand restoring and spreading these Native ski programs that teachers say "best prevent suicides and motivate our youth." Plus help editing our documentary that 50 countries want, to raise awareness about this untapped "Nobel" half of healing Mother Earth.
So it was great news from President "Black Eagle" Obama's tribal conference on Sept 27, that he said, "I want to work on tribal issues when I leave office."
GIVING BACK CRITICAL TO OLYMPICS and PSYCHOLOGICAL HEALTH
"NASA predicts the end of Western civilization | New York Post in 20 years unless the haves share more with the have nots." So giving back is critical for the new Legends being psychologically healthy, according to Carl Jung, Father of Modern Psychology, along with sports in Nature and gratitude.
The once suicidal Michael Phelps was wisely first to say, "Thank you RIO!" holding a poster. Then "Michael lifted me from the lowest point in my life," said Ryan Lochte.
So join our amazing team and be your "Greatest Humanitarians" like Ali, who risked ALL helping create the 60s Peace Generation. By also inspiring restoring The Latest: UN calls for Olympic Truce during Rio Games (http://www.bigstory.ap.org/article/5f8b5d902b864e119d35b525d3c43c6c/latest-wada-warns-about-level-insufficient-testing) and spreading love and joy of sports to all colors, Ali is a Climate Hero Pioneer, since war/conflict is a major cause of global warming.
The ancient Olympics and Civilization was restored for 1,200 years after consulting the oracle after their Games died from constant wars, causing droughts and "pestilences that killed up to 30% of the population." http://ancientgreece.com/essay/v/the_plague_of_athens/ — Sound familiar?
I also asked Sonnenschein for their 100% effective UN Zika Solution to Protect RIO Olympians and Children, and 24 hr recovery serum that Puerto Vallarta is working on launching since Zika Virus Threatens Both Adult and Fetal Brain Cells.
In solidarity World Olympians can also Win this Race to Restore our Games and Civilization by also insisting ALL countries finally honor the Olympic Truce as a climate "moral imperative."
SOCHI'S $3 BILLION LESSON
Ali said "violence/war only leads to more and makes the slave masters rich." Sochi spent $3 billion on security mainly from Russia's traumatized Black Widows who lost their husbands to political violence. That could have funded Olympians lifting their families thru the joy of sports, plus mobilizing refugee outreaches and exchanges to hotspots to HEAL this war on terror for a decade!
EVERYONE CAN COOL EARTH
So let's build on the IOC's brilliant Refugee Olympic team and females on Arab teams. So with or without our governments, let's outreach those struggling in our communities and hotspots to spread peaceNlove. We Olympians pricelessly stopped the burning of 120 cities in 1968 for Vice President Humphrey, and on our own warmed relations with China and Iran.
Hail to Divest Harvard whose 400 students, faculty and Alumni called their university leaders to walk their talk and shift investments from fossil fuels to renewables. My Harvard Ski Captain bro, Kim, raised funds for their video that helped inspire the 350.org Divestment Fund to ripple to universities and institutions around the world to make $3.4 trillion in pledges. He called our work "really impressive and I admire your commitment to your causes."
Given some respected scientists say the oceans could crash in 2-3 years unless we ACT, by Olympians and Pros partnering with the Divestment Movement, film and music activists, statesmen, environmentalists, humanitarians, sponsors and everyone, to make these key solutions possible, the U.S. could in two years transform from 2nd biggest carbon producer with "half our Eastern ski areas closing in 30 years," to our children happily ocean swimming, fishing and skiing into the next century, including at the Olympics.
So beloved by generations like social and climate heroes Ali, Billy Jean, deVerona, Redford, Bobby Kennedy, DiCaprio, Brando, Bagley, Alba, Brad, Angelina, Bono, Steinem, McCartney, Colbert, Mahre, 350.org's McKibben, Mandela, Bernie, tribes, local heroes… and 15 yr old World Youth leader-Earth rapper Xiuhtezkatl Martinez who says, "Thank you!" They all know giving back feels even better than an Olympic, Oscar and Grammy high! Plus it's fun collaborating with these brilliantly creative activists and bringing in a beautiful New Dawn!
So bless you for spreading the word, contacting us to collaborate, or sending reinforcements to those on the front lines through the worldaquarium.org, protectourwinters.org, Xiuh's Earthguardians.org, NAOTF.org, and others.
* * *
Also see: Title IX Key to Sustainability and Longevity of Snow Sports and Coastal Cities.
* * *

Article is Copr. © 2016-2017 by Suzy Chaffee and first published on MuseWire™ (MuseWire.com), before findind its permanent home on eNewsChannels™ (eNewsChannels.com), both publications of and © NEOTROPE® – all commercial and reprint rights reserved. Opinions are those of the author and may not reflect the opinion or policy of this site or its publisher. This original opinion content has not been revised, re-edited, or otherwise "corrected," in order to retain the author's unique voice. For questions about this article, contact: Suzy Chaffee, at NAOTF.org.