Environmental News, Ecology, Pollution Control, and Related News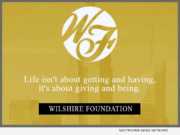 eNewsChannels NEWS: -- Taylor Wilshire, President and CEO of Wilshire Financial and Wilshire Foundation was presented with the International Business Excellence Award in February 2019 in New York, New York, for constructing innovative programs and investments that address chronic environmental, social, and economic challenges in unique and transformative ways.
eNewsChannels NEWS: -- Delivering the inaugural Black History Month welcome remarks, Bay Ecotarium and Smithsonian Affiliated Aquarium of the Bay President and CEO, George Jacob shared his vision for the $260 million Climate Literacy and Ocean Conservation Living Museum in the making in San Francisco.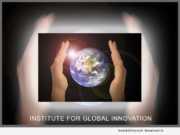 eNewsChannels NEWS: -- CAMBRIDGE, Mass., Feb. 15, 2019 (SEND2PRESS NEWSWIRE) -- For four years, governments, private industry, and academia have striven to find effective solutions for the 17 Sustainable Development Goals as defined by the U.N. at the 2015 Plenary Session in New York. Now a new approach is being pioneered by the Institute for Global Innovation, a worldwide NGO which seeks to scour the globe for the most efficient technologies to solve these challenges, according to IGI Directors Soani Gunawan, Amy Chang, and John Toomey.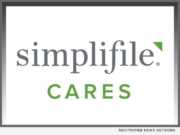 eNewsChannels NEWS: (PROVO, Utah) -- Simplifile, a leading provider of real estate document collaboration and recording technologies for lenders, settlement agents, and counties, has partnered with the Arbor Day Foundation to plant more than 2,300 trees in Goethe State Forest (Florida) in honor of Arbor Day 2017 and April's worldwide Earth Month celebration.
eNewsChannels NEWS: (TIPP CITY, Ohio) -- Earth Day may be observed just one day a year, but Energy Optimizers, USA, is helping the Tri-Village and Trotwood-Madison school districts lead the charge on earth- and resource-friendly practices every day by sponsoring the districts' Green Teams.
eNewsChannels NEWS: (CHATTANOOGA, Tenn.) -- Southeastern Cave Conservancy, Inc. (SCCi) announced today the purchase of the Daleo Entrance to the Roppel section of Mammoth Cave, the longest cave system in the world. The land surrounding the entrance, now named the Elroy and Marilyn Daleo Cave Preserve, is one mile east of Mammoth Cave National Park and protects 88 acres of classic karst on the Mammoth Cave Plateau.
OPINION: Thanks to Mother Earth's gracious Snow miracle at Vermont's Stowe Mt, we were able to help rebirth SKI BALLET into a more fun, easy, romantic form for all ages and levels, on April 8,during U.S. Ski Hall of Fame Week (HOF). My FREE clinic was at the urging of ski Elders like John Fry and seven pages on Google.
OPINION: RIO was a huge wake-up call that Global Warming has hit the Olympics. Senator Bernie Sanders said in September that global warming is accelerating and more dire than projected. After seeing that August Ties July For Hottest Month Ever (Popular Science), I asked the UN's top Ocean consultant Leonard Sonnenschein, what are the chances of swimming in the Tokyo Olympic waters in 2020, and snow at the 2018 Winter Olympics in South Korea, if our governments do not act quickly enough?
OPINION: Mt. Ashland Oregon welcomed the biggest storm on the West Coast in five years after praying at their 'First Snows Mountain Blessing' ceremony on November 23, 2014, for snow to help end the Pacific Coast drought. Two weeks later, a winter storm drenched the Pacific Coast and covered Mt. Ashland with a beautiful bright blanket of powder, as shown below.
eNewsChannels NEWS: (TIPP CITY, Ohio) -- Trimble Local Schools will soon see a substantial savings in its monthly utility bills following an agreement with Energy Optimizers, USA, to overhaul all lighting and improve the district's HVAC controls.