Environmental News, Ecology, Pollution Control, and Related News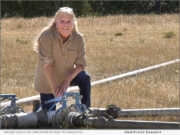 eNewsChannels NEWS: -- Encore Green Environmental LLC (EGE), announce their immediate plans to treat produced water for beneficial use with Texas agriculture partners, with NOMAD EXCEL water technology developed specifically to assist in drought conditions. EGE is proud to announce today that their years of dedication to this goal has not been in vain.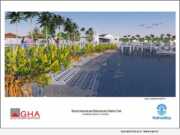 eNewsChannels NEWS: -- Scientists, government officials and citizens concerned about climate change and sea level rise will soon have a new source of data when Wahoo Bay in Pompano Beach launches. This underwater marine park will become a global incubator for the ocean's ecosystem and will test the SEAHIVE™ marine and estuarine shoreline protection system, a research project funded by the National Cooperative Highway Research Program (NCHRP) Innovations Deserving Exploratory Analysis (IDEA) in collaboration with FDOT.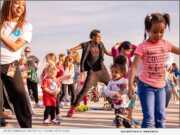 eNewsChannels NEWS: -- AY Young, founder, Battery Tour, was named by the United Nations (UN) as one of 17 Young Leaders for the Sustainable Development Goals (SDGs); and to Fresh Energy's 2020 Energy News Network's "40 Under 40."
eNewsChannels NEWS: -- EnergyCAP, Inc. (ECI) is pleased to announce that its EnergyCAP Enterprise software-based solution is now in full production use by The Commonwealth of Pennsylvania (CoPA). CoPA will rely on EnergyCAP to track, audit, and analyze more than 10,000 Commonwealth utility accounts, with an annual utility spend in excess of $125 million.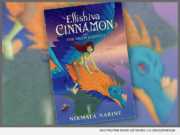 eNewsChannels NEWS: -- Vanadala Publishing, a division of NNGL, announces the publication of "Ellishiva Cinnamon and The Sixth Element" (ISBN: 978-0996207126, paperback), a novel of environmental stewardship, by best-selling author, social responsible entrepreneur, humanitarian and global lifestyle television host, Nirmala Narine.
eNewsChannels NEWS: -- Mojave National Preserve is presenting "Earth Through Time: Providence Mountains and the Mojave National Preserve," a solo, mixed media exhibition of paintings, etchings and installation art at the Desert Light Gallery, Kelso Visitors Center, by nationally celebrated National Park Service Artist in Residence, Britney Penouilh.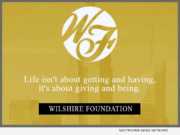 eNewsChannels NEWS: -- Taylor Wilshire, President and CEO of Wilshire Financial and Wilshire Foundation was presented with the International Business Excellence Award in February 2019 in New York, New York, for constructing innovative programs and investments that address chronic environmental, social, and economic challenges in unique and transformative ways.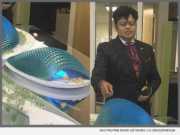 eNewsChannels NEWS: -- Delivering the inaugural Black History Month welcome remarks, Bay Ecotarium and Smithsonian Affiliated Aquarium of the Bay President and CEO, George Jacob shared his vision for the $260 million Climate Literacy and Ocean Conservation Living Museum in the making in San Francisco.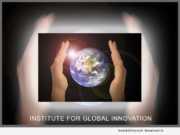 eNewsChannels NEWS: -- CAMBRIDGE, Mass., Feb. 15, 2019 (SEND2PRESS NEWSWIRE) -- For four years, governments, private industry, and academia have striven to find effective solutions for the 17 Sustainable Development Goals as defined by the U.N. at the 2015 Plenary Session in New York. Now a new approach is being pioneered by the Institute for Global Innovation, a worldwide NGO which seeks to scour the globe for the most efficient technologies to solve these challenges, according to IGI Directors Soani Gunawan, Amy Chang, and John Toomey.
eNewsChannels NEWS: (PROVO, Utah) -- Simplifile, a leading provider of real estate document collaboration and recording technologies for lenders, settlement agents, and counties, has partnered with the Arbor Day Foundation to plant more than 2,300 trees in Goethe State Forest (Florida) in honor of Arbor Day 2017 and April's worldwide Earth Month celebration.