MONTREAL, Quebec — SherWeb, a global Hosted Exchange solutions provider, has responded to the need for businesses to develop email solutions in a tough economy with their March Madness Promotion. Until April 1, 2009, businesses with more than 75 user accounts get three months of free Blackberry and Hosted Exchange service when signing up with SherWeb.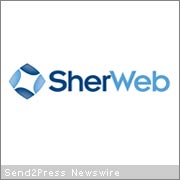 "Knowing how much time and money can be involved in the management of an in-house Exchange server, we want to propose the best hosted email solution at prices no one can decline," stated Pierre-Olivier Descoteaux, SherWeb Marketing Director. "Plus, what better occasion than March Madness to introduce the most aggressive offer on the market!" he concluded.
With the growth of SaaS (software-as-a-service), Microsoft Hosted Exchange has become the latest go-to solution for secure, affordable, and versatile email management.
Visit SherWeb's website for more details on this offer.
About SherWeb
Founded in 1998, SherWeb Inc. (www.sherweb.com) is a leader in Internet hosting solutions and provider of shared Web hosting services, dedicated servers and hosted messaging and collaboration systems. The company is currently serving thousands of customers from more than 80 countries around the world.
SherWeb's hosting solutions are modular and scalable in order to ensure that customers can grow their businesses without having to invest additional time, capital or other resources into their Web and messaging infrastructure.