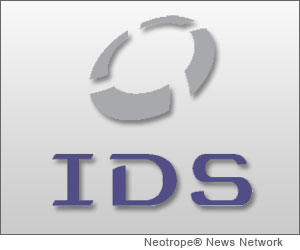 SALT LAKE CITY, Utah /eNewsChannels/ — International Document Services (IDS), a mortgage document preparation vendor, announced six of its customers were recognized as "2012 Top Tech-Savvy Lenders and Servicers" by Mortgage Technology Magazine in its September issue.
The list was expanded this year to include both lenders and servicers. According to the magazine, this year's winners "have demonstrated a commitment to using technology and regularly implementing new innovations to produce marked business improvements." IDS clients featured on the list include Benchmark Mortgage, Churchill Mortgage, Inlanta Mortgage, Nail Your Mortgage and RMC Vanguard Mortgage.
"Innovation, process improvement and top-tier customer service are the cornerstones of the IDS philosophy, and it's not surprising that these also form Mortgage Technology Magazine's basic criteria for selecting its 'Top Tech-Savvy Lenders and Servicers,'" said IDS Executive Vice President Mark Mackey. "We're thrilled to have such a strong showing on this year's list and offer our sincerest congratulations to all the winners."
In addition, companies named to the "Top Tech-Savvy Lenders and Servicers" list will also have the opportunity to vote on the finalists and the ultimate winner of this year's Mortgage Technology Lenders' Choice Award, also sponsored by Mortgage Technology Magazine. The Lenders' Choice category is a new addition to the awards and seeks to recognize "the technology provider that offers the best customer service, value proposition and overall user experience." The winner will be announced at the 13th Annual Mortgage Technology Awards Ceremony on Sunday Oct. 21 at 7:30 p.m. CDT at the Hyatt Regency in Chicago.
About IDS Inc.:
IDS is a nationwide provider of mortgage documents and compliance. IDS services include closing documents, initial disclosures and fulfillment. IDS's solution, idsDoc, is recognized in the industry for its ability to be customized to meet specific lender needs. IDS backs the system with unsurpassed customer service, cutting-edge technology, document guarantees and a solid compliance team. Lenders looking to move forward when it comes to doc prep can visit the IDS website at http://www.idsdoc.com/ or call 800.554.1872.
Copyright © 2012 Neotrope® News Network – all rights reserved.