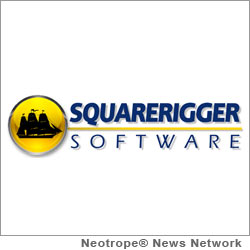 SILVERDALE, Wash. /eNewsChannels/ — Squarerigger Software's SQ.7™ Fleet Maintenance System, Revolution® Tire Tracking and Tire Management System, The Inspector™ and its Tire Dealer Advantage™ software packages continue increasing the pace of acceptance in the industry.
"I want to thank our customers who have brought Squarerigger to the attention of their colleagues in the industry. I credit their recommendations with the significant growth in our user base," said Ed Cooper, CEO of Squarerigger, Inc. "Our work with our strategic partners continues to earn dividends for all parties involved. The energetic and enthusiastic attitudes across the board reflect our combined ability to bring real value to the industry. 2012 is shaping up to be another banner year for us and for our partners."
"SQ.7™ continues to be ranked number one in fleet maintenance software by the most discerning analysts – those firms evaluating and comparing alternatives. We continue our focus on simplification, productivity and overall fleet operational efficiency. At this time the Revolution® family of tire management systems has pilot projects active with the largest firms in their market niches. These have international aspects we hope to capitalize on during the third quarter of 2012," said Richard Koontz, Sr. VP of Business and Product Development.
Squarerigger, Inc. is based in the Seattle region of the Pacific Northwest. It has been delivering fleet maintenance and fleet management solutions since 1986. Its international customer base stretches from the Mideast through North America and down to Central America. It is currently expanding into South America and Asia.
If you would like more information on this subject or to schedule an interview please call Richard Koontz at (360) 698-3562 or see our websites at www.Squarerigger.com and www.RevolutionTMS.com .
Copyright © 2012 Neotrope® News Network – all rights reserved.