NEWS: (ASHEVILLE, N.C.) Grout Genie is a newly-launched cleaning product that makes cleaning tile and grout a cinch. And, these almost magical pads are unlike any other mopping pad on the market. Two rows of polypropylene bristles on the patent-pending microfiber Grout Genie(R) scrubbing pad reach into the grout channel to scour out dirt while the super-absorbent microfiber Genie pads mop up the mess.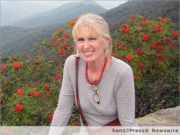 NEWS: Do you ever ask yourself, 'Why does this always happen to me?' Or do you simply chalk it off to fate? Yvonne Haarsma, owner of the Asheville Astrolodge, explains why coincidences do not exist and ascertains that everything happens for a reason, including problems people encounter. A karmic astrologer, she can see the lessons which are often interpreted as problems, while studying someone's chart.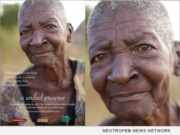 NEWS: Filmmakers Dylan and Melanie Trivette of Trivette Images were recently recognized as bronze winners of the 36th Annual Telly Awards for their documentary 'A Unified Presence' in the non-profit organization category, Four Seasons Compassion For Life in N.C. announced today.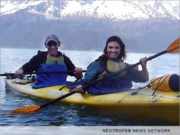 NEWS: Cottage Cooking Asheville is having fun getting the word out about its new business in N.C. It's taking its cooking on the road, in the water and underwater, in the woods and wherever else it can carve out a cozy place to cook. Cottage Cooking offers cooking classes in a 1915 cottage located just north of downtown Asheville.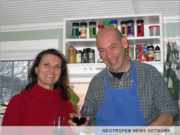 ASHEVILLE, N.C. /eNewsChannels/ -- NEWS: Ready to do a little culinary exploration in North Carolina? Let Cottage Cooking take you down a new path. Cooking classes are given in an intimate 1915 cottage located in downtown Asheville and staff caters to small groups of up to four.
ASHEVILLE, N.C. /eNewsChannels/ -- NEWS: North Carolina author and intuitive counselor David Swing says gnomes, elves and other fairies are found not just in Europe, but also in the United States and other countries around the world. He has written about his experiences with fairies in his books, 'Gnomes in the Garden: Celtic Faerie Teachings' (ISBN: 978-0974239408) and 'The Celtic Owl' (ISBN: 978-0974239415).
ASHEVILLE, N.C. /eNewsChannels/ -- NEWS: For 100 of the past 101 Christmases Ruth Ebbs has celebrated, she's found herself at home surrounded by family and friends. However, after breaking her hip in a fall, she spent last year's holiday season in a nursing home, fervently wishing she was marking the occasion at home. Now, thanks to the Council on Aging of Buncombe County, Inc., Ruth became one of the increasing numbers of older adults who are reclaiming their ability to live independently at home.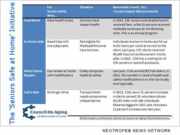 ASHEVILLE, N.C. /eNewsChannels/ -- NEWS: Increasing numbers of western North Carolina's senior citizens will now be safe at home thanks to Council on Aging of Buncombe County, Inc., or COA, and its newest community partners, Bank of America and Merrill Lynch. The initiative, 'Seniors Safe at Home,' results from the integration of multiple COA programs.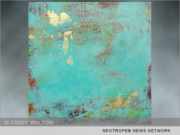 ASHEVILLE, N.C. /eNewsChannels/ -- NEWS: Fine artist Cindy Walton is the recipient of two international award recognitions in the annual 'All Women Art Competition,' by the Light Space and Time, an online art gallery. The awards confirm Walton's prestige as an emergent artist of significance in the national and international arenas.
ASHEVILLE, N.C. /eNewsChannels/ -- NEWS: The Music Department of the University of UNC-Greensboro has given The Bob Moog Foundation a collection of vintage synthesizer hardware and other equipment. The gift, which will be on permanent loan at the Foundation, was announced today by the Foundation's executive director Michelle Moog-Koussa.